Yorkgate Employment & Social Services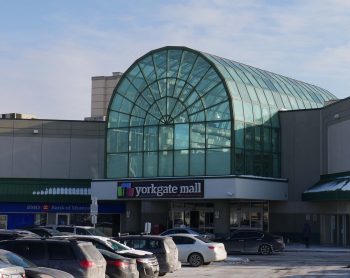 1 York Gate Blvd. Toronto M3N 3A1
Postal Codes Served
Hours of Operation
8:30 a.m. to 5 p.m. Monday, Wednesday, Thursday, Friday
8:30 a.m. to 6 p.m. Tuesday
Yorkgate Employment & Social Services provides drop-in services and resources to help you during your job search, and issues financial benefits through Ontario Works.
Help us keep the air we share healthy. Please do not wear or use scented products when visiting our offices.
Government Partners
Ontario Disability Support Program
The Ontario Disability Support Program (ODSP) provides income and employment support to people with disabilities. You can apply for ODSP while receiving Ontario Works, but it is not a requirement to be on Ontario Works to apply for the program.
8:30 a.m. to 5 p.m. Monday – Friday
Phone: 416-325-5900
Fax: 416-325-5901
TTY: 416-325-5846
Community Partners
Toronto Catholic District School Board
English as a Second Language (ESL) services on-site the last Tuesday of each month from 10 a.m. – 12 p.m.
Toronto District School Board
Literacy services including assessments on-site the 2nd, 3rd and 4th Wednesday of each month from 10 a.m. – 12 p.m.
Toronto Public Library
Library cards and information about free programs, services and supports from the Toronto Public Library. Librarian is on-site Tuesdays 10 a.m. – 6 p.m. and Thursdays 9 a.m. – 5 p.m.
University of Toronto
Law student on-site the 2nd Friday of each month from 2 – 4 p.m.
For more information on these services, please call 416-338-8888.