Homelessness
Why address men's homelessness?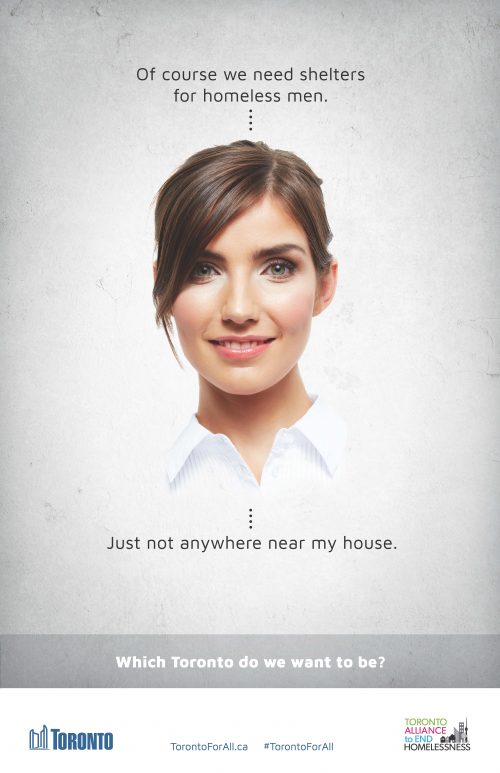 Because homeless men are among the most vulnerable residents in our city, the way we tackle housing them needs to change. Instead of traditional shelter models, we are moving forward with a housing and services model that provides enhanced support to men experiencing homelessness. This means men can receive more personalized and focused support as they begin the process of rebuilding their lives. Services will also be delivered in a way that engages and enriches communities across our city. The first step is one that we all must take – do we want to include our most vulnerable, or ignore them? Which Toronto do we want to be?
Download: Homelessness Poster #1 | Homelessness Poster #2 | Homelessness Poster #3
Toronto's Men Who Are Experiencing Homelessness, by the Numbers:
85% of those in Toronto experiencing outdoor homelessness are male.
4,434 men, women and children are using our emergency shelter system on an average night. 68% are male.
93% of people who are experiencing homelessness want a permanent home.
Community Conversations
Working with local communities, the City of Toronto is opening new services for people experiencing homelessness in neighbourhoods across the city. Each new service is being developed in partnership with local community liaison committees and uses a new community engagement model.
Learn about what we are doing to solve homelessness together.