Islamophobia
Why address Islamophobia?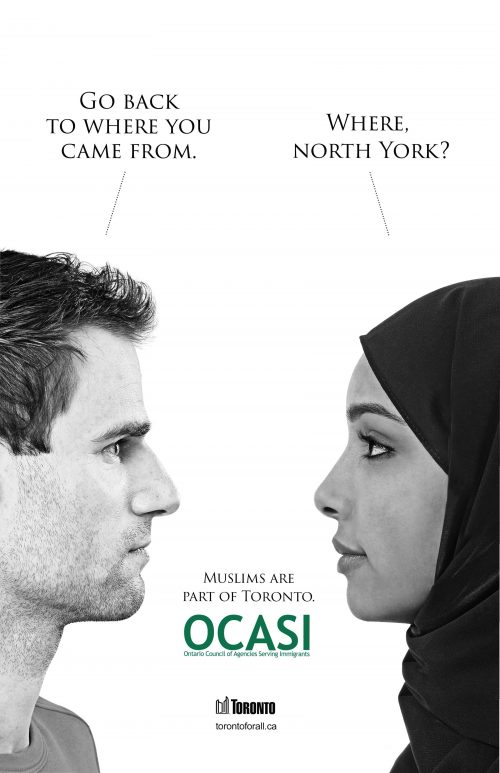 Toronto is one of the most diverse and welcoming places in the world, but some Muslims still experience harassment. We partnered with the Ontario Council of Agencies Serving Immigrants (OCASI) to remind us all that Toronto belongs to everyone – and that Muslims are as much a part of the fabric of our city as any other group of people. Everyone who lives here deserves the benefit of the inclusiveness and support that has made our city envious to the rest of the world.
Download: Islamophobia Poster
Islamophobia, by the Numbers
94% of Muslim Canadians describe their sense of belonging as strong.
62% of Muslims 'totally agree' with the statement that "other cultures have a lot to teach us; contact is enriching."
62% are worried about discrimination against Muslims.
Get Involved
You can help your city by getting involved in combating Islamophobia. Visit ocasi.org to get started today.
Stand With OCASI.