That I May be of Service – Anniversaries and Reunions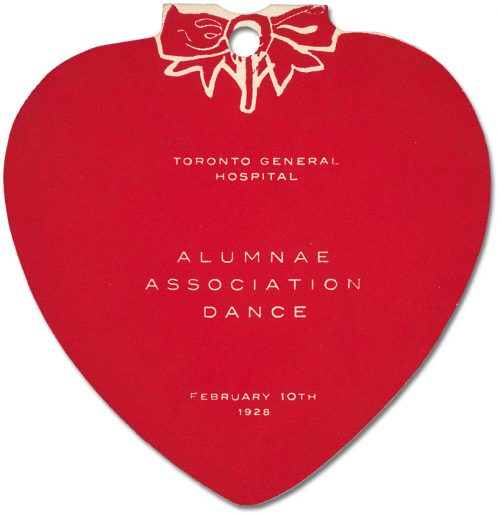 Anniversaries were greeted with much enthusiasm and fanfare by the Alumnae. They regularly organized dinners on such occasions, such as the Reunion dinner celebrating the 50th anniversary of the school. They also organized an annual dinner for current graduates.
It was common for graduates to celebrate the 25th Anniversary of their graduation, and the photograph below shows the class of 1923 gathered in May of 1948.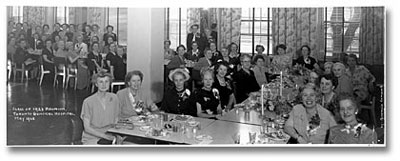 The 60th anniversary dinner of the Alumnae Association, in 1954, shown in the picture below was a great success.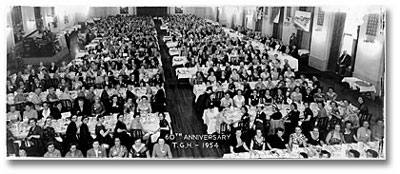 Two years later, in 1956, the Alumnae Association played a major role in organizing the events marking the 75th Anniversary of the School of Nursing.
The class of 1913 was the first to return to celebrate their Golden Anniversary. For this initial event, in 1963, Robina Stewart travelled from Guelph to be reunited with her only graduating class. Following that celebration the 50th class reunion became an important event at each graduation ceremony.
In 1974, they sponsored a tea honouring the graduating class of 1974, then celebrated their own 80th Anniversary with a dinner at the Royal York Hotel attended by 1,400 grads.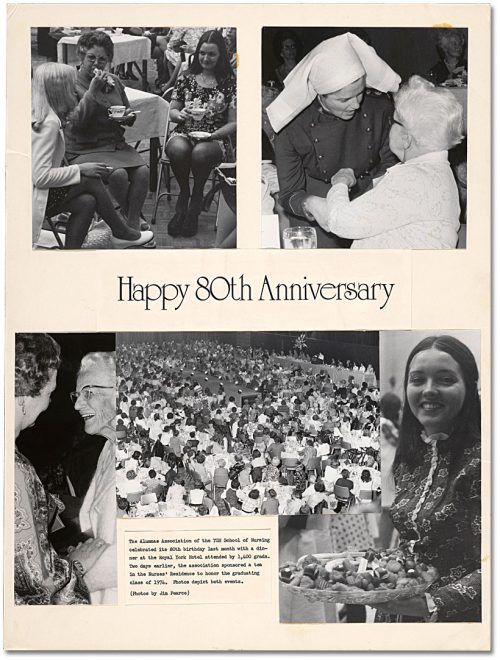 Though the School of Nursing program at Toronto General Hospital was transferred to George Brown College in 1974, the Alumnae Association remained an active and vital force amongst its members.
Twenty years later, the Alumnae Association celebrated their 100th anniversary with a reception and dinner at the Sheraton Centre's Grand Ballroom on May 16th, 1994. Declining numbers resulted in a decision to cease operations in 2010. A gala dinner planned for May 3rd, 2010 was the Alumnae Association's final gathering.