That I May be of Service – Guiding Hands

Throughout its history the school was very much a reflection of the personalities of the Superintendents that guided it. Miss Goldie had been successful in getting the school off the ground but was forced to step down in 1884 due to ill health. Miss Storrie took over the position, but that arrangement only lasted a year before she was replaced by Miss Lucy Pickett.
A native of New Brunswick, Pickett had graduated from the Massachusetts' General Hospital. A young woman with initiative and personality, she accomplished a great deal during her tenure. However, she found there were some aspects of the job she was not ideally suited to and resigned after eight months.
For most of the next half century, the school would be guided primarily by two women: Mary Agnes Snively (1884-1910) and Jean L. Gunn (1913-1941).
Mary Agnes Snively – 1884-1910
Mary Agnes Snively was described as both a "glowing, powerful, individual" and "the personification… of the new order of womanhood with a new profession to create and direct through its first course of action." Appointed Lady Superintendent on December 1, 1884, Snively would lead the school for a quarter of a century.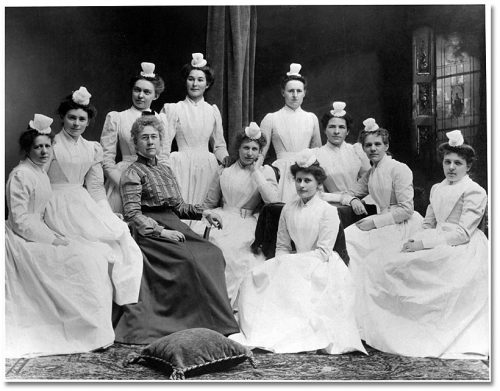 By 1894, ten years after Miss Snively arrived, the school had become the largest in Canada. That year there were 647 applications for entry into the nursing program from which 56 students were accepted. The almost romantic notion of the nurse as a simple provider of comfort was giving way to the intense intellectual application of hard work, and scientific study.
Miss Robina L. Stewart – 1910-1913