That I May be of Service – The Graduates
While the school was part of Toronto General Hospital, there were a total of 92 graduating classes with 5,986 graduates.
Many of them stayed in familiar territory and made careers of nursing at the Toronto General Hospital. But many others found themselves nursing in far corners of Canada and around the world.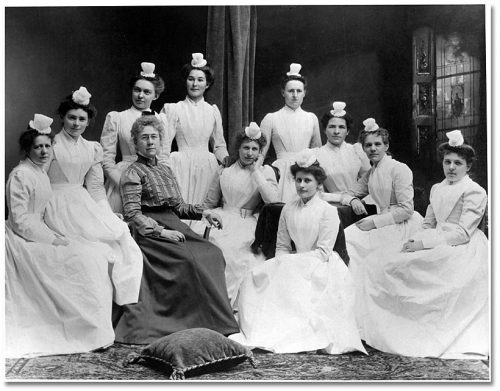 Below are pictures of a selection of graduating classes. Many more similar images can be found among the records of the Alumnae Association.