Ward Profiles 2018
The City of Toronto's current
44 Ward boundaries
will be replaced by the 47-Ward model on December 1 for the 2018-2022 term of City Council. The profiles listed below are for the forthcoming 47 Wards.
What are Ward Profiles?
The 2018 Ward Profile – 2016 Census contain information for the new 47 Wards from the 2016 long-form Census on population by age, households and dwelling types, families, language group, household tenure and period of construction; immigration, mobility, ethnic origin and visible minorities; education and labour force; income and shelter cost (Revised July 7, 2018). Learn more about the Census data. For comparison, review the profiles relating to the existing 44 Wards.
Toronto Ward Boundary Review
The City of Toronto's 2018 municipal election will be conducted using a new 47-Ward model, which will replace the 44-Ward model. The 47 Ward boundaries will take effect on December 1, 2018, when the new 2018-2022 term of City Council begins.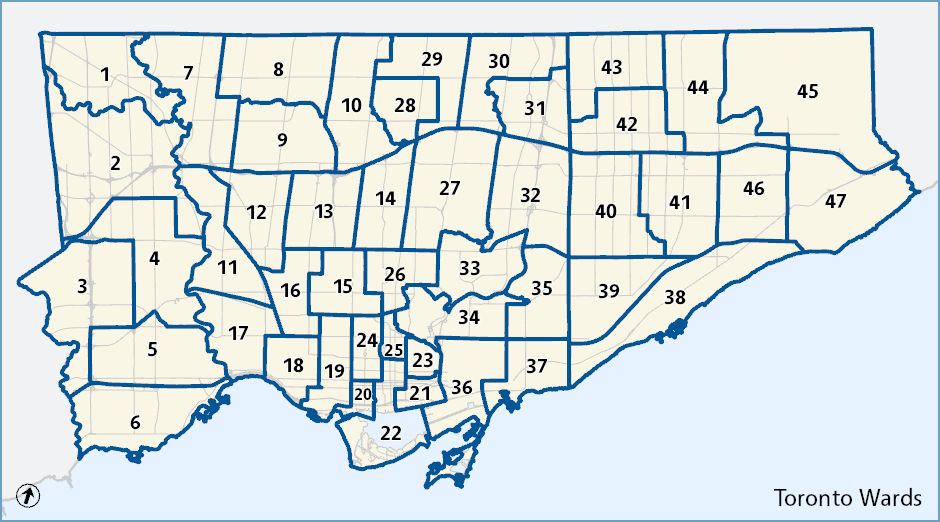 .
Learn More About the Data