Information & Reports: Kensington Market HCD Plan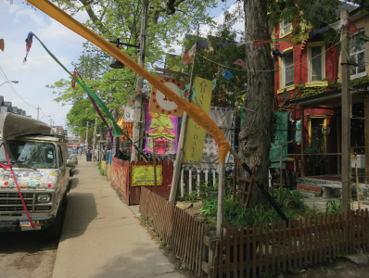 This page contains links to background information related to the Kensington Market Heritage Conservation District Study, including direction from City Council. relevant staff reports and reference documents that guide the study and evaluation of heritage conservation districts in Toronto.
On March 31, 2015, City Council adopted PG2.8, which directed the Chief Planner and Executive Director, City Planning, to initiate the study of Kensington Market as a potential Heritage Conservation District.
The Kensington Market HCD Study Staff Report was delivered to the Toronto Preservation Board (TPB) on September 28, 2017. The TPB endorsed the recommendation to proceed to the plan phase for the proposed Kensington Market Neighbourhood Heritage Conservation District.
The Kensington Market Neighbourhood HCD Plan will be presented to the TPB, Toronto and East York Community Council, and City Council once complete.