Scarborough Village Residence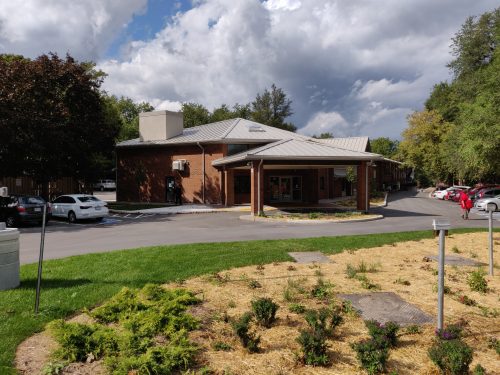 Location: 3306 Kingston Road
Client group: Senior men, expected to expand services to all genders
Number of beds: up to 93
Opening date: April 2019
Service operator: City of Toronto
 
On December 9, 2015, City Council approved a staff report that recommends a new 100-bed shelter at 3306 Kingston Road for senior men experiencing homelessness. Formerly a hotel, the new Scarborough Village Residence was renovated and transformed into the new home for Birchmount Residence, which needed to move from 1673 Kingston Road due to decaying physical infrastructure.
Birchmount Residence has been phased out, with clients successfully transferred to Scarborough Village Residence. The new program is fully AODA compliant, pet friendly, and will provide an additional 40 beds to assist with the Seaton House Transition Plan. Professional staff are on-site 24/7 to make sure residents have continued access to similar programming and support services. The long-term vision of the new program is to provide an inclusive environment for people of all genders.
When approving the acquisition of 3306 Kingston Road, City Council directed staff to establish a Community Liaison Committee (CLC) in advance of the shelter opening in Spring 2019. The CLC commenced in June 2018. CLC Meeting Minutes are available upon request.