George Street Revitalization
A Council-approved project, George Street Revitalization (GSR) will see the reinvention of the northernmost block of George Street and transform Seaton House men's shelter into a world-class facility providing specialized care for vulnerable populations, including a long-term care home, a transitional living facility, an emergency shelter, affordable housing, and a community hub serving residents of both the site and the local neighbourhood. GSR will be the catalyst for a more safe and vibrant community for all in the heart of the historic Garden District. GSR is linked to the Seniors Services and Long-Term Care Capital Plan. The Capital Renewal Plan is an exciting opportunity to modernize and improve the design of homes while advancing the vision to be leaders in excellence and ground-breaking services for healthy aging.
City-Building Project
City Council unanimously approved George Street Revitalization in principle in summer 2013. Program plans are being developed with the input of many stakeholders. To date, these plans include:
A long-term care home with 378 beds
A 100-bed emergency shelter for men
An innovative 130-bed "transitional living" service for men and women who need more care than traditional supportive housing can provide, but less than what a long-term care home involves
A service hub for program clients as well as members of the surrounding community
21 units of affordable housing with supports
Seaton House Transition Plan
As part of the GSR project, Seaton House will transition from a large institutionalized setting into a world-class facility providing specialized care for vulnerable populations. The Seaton House Transition Plan will help coordinate the movement of people, programs and services currently located at 339 George Street to alternate locations while the redevelopment of the George Street site takes place. The plan involves the relocation of 400 shelter beds to five new program spaces, as well as housing current Seaton House clients with the assistance of Housing Allowances and Supportive Housing units with Habitat Services and other providers.
The sites secured are:
Seaton House is expected to be fully decommissioned by May 2021.
Project Milestones
July 23, 2018, Council adopts a Member's Motion Authorization to Release Section 37 funds from Various Developments for Community Engagement and the Design of Streetscape Improvements on George Street between Gerrard Street East and Shuter Street
June 26, 2018, City Council adopts the staff report George Street Revitalization – Streetscaping Plan, adopted by Toronto and East York Community Council on June 6
April 25, 2018, City Council adopts the staff report George Street Revitalization Procurement Strategy, adopted by Executive Committee on April 17
February 12, 2018, City Council approves project funding, for details about the approved GSR budget, refer to the SSHA Capital Budget Notes
November 7, 2017, City Council adopts the Official Plan and Zoning Amendment Applications and the Alterations and Demolition of Heritage Properties reports, and on March 26, 2018, City Council adopts a Member's Motion Correcting Floor Space Index Permissions in regard to the 295-349 George Street Applications
December 13, 2016, City Council approves report for 18-month long consultation contracts for Infrastructure Ontario, PRISM Partners and Montgomery Sisam Architects with Hilditch Architect
July 20, 2017, community members reviewed the latest GSR project information panels, asked questions of project staff and provided feedback. Here is a summary
July 12, 2016, Council approves report on Alternative Financing & Procurement (AFP) via Design-Build-Finance (DBF) model
November 3, 2015, City Council adopted the project scope and an analysis of procurement options for GSR report
June 16, 2015, Community Open House held at Salvation Army Harbour Light Centre, 160 Jarvis Street
February 2015, Montgomery Sisam Architects Inc. with Hilditch Architect chosen for the GSR project
August 2014, Council approval of the Downtown East Revitalization Action Plan and Planning Study OPA Status Report
September 2014, PRISM Partners Inc., project management consultants come onboard
April 2014, Stakeholder Reference Group begins
April 2014, Project Vision and Mission are approved
July 2013, Council approves the project in principle
What's Next
Procurement: Infrastructure Ontario will lead the procurement process through a public-private partnership (known as Alternative Financing and Procurement)
Seaton House Transition:

Health services review in partnership with Toronto Centre Local Health Integration Network; client assessments for housing support needs; site searches for new shelter sites that are needed
Staff have negotiated with Habitat Services for the purchase of service for up to 150 units of housing with access to on-site supports
Key Project Dates
Procurement process begins in 2019 with an RFQ release Q3, 2019
An RFP release Q1, 2020
Q2, 2021 Seaton House vacated and decommissioned
Construction contract award Q2, 2021
Expected move-in Q2, 2024
Expected Project close-out Q4, 2024
Please note timelines are estimated based on current information and may change.
Funding
Estimated capital cost of the project is $583 million: $9.4 million for land, $70.1 million for the Seaton House transition and $503.9 for pre-construction and construction costs.
In February 2018, Council approved funding for the GSR project through the 2018 Capital Budget and Plan
Presentations
Get to Know Seaton House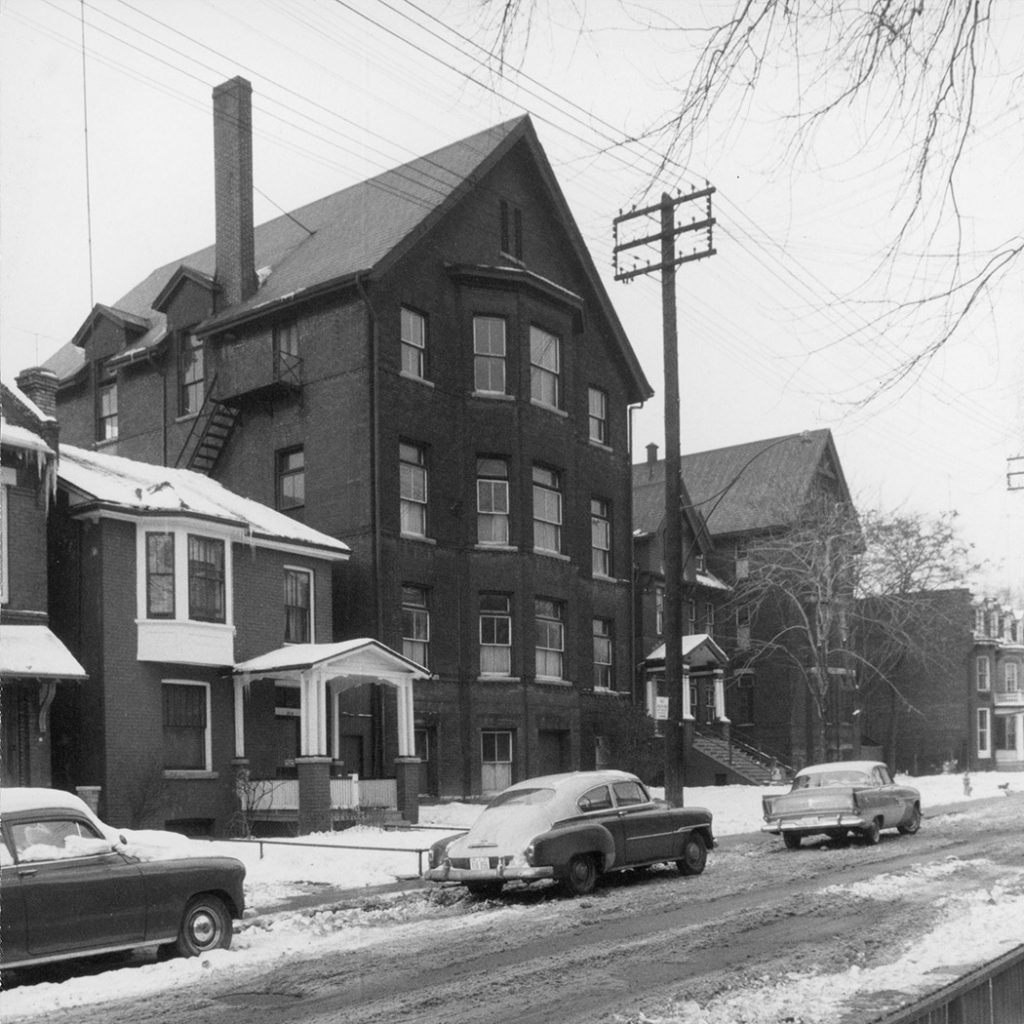 Then and Now: Seaton House and George Street
A brief history of Seaton House and George Street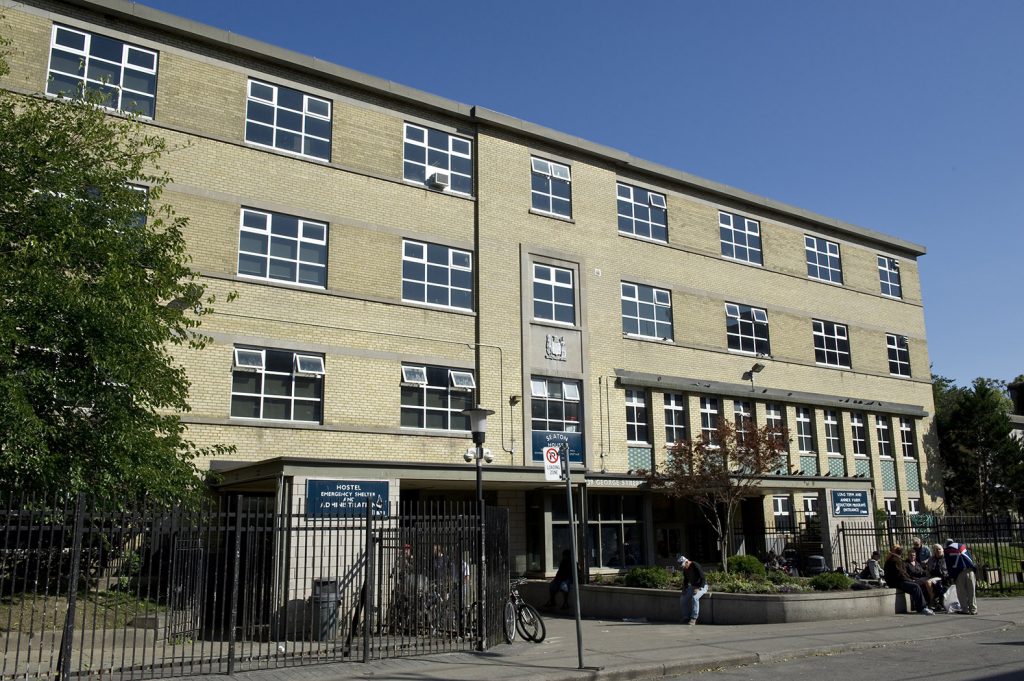 Seaton House is the largest and one of the oldest homeless facilities in Toronto. Find out more.