Help with the Cost of Recreation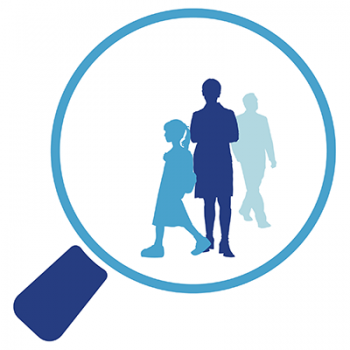 Get a personalized list of available benefits, including help with child care, employment, housing and living expenses.
Welcome Policy
The City of Toronto's Welcome Policy provides a fee subsidy to help individuals and families with low-income who live in Toronto access City-operated recreation programs. If you are approved for Welcome Policy, you will receive an annual financial credit that can be spent on any of the wide variety of high-quality recreation programs offered by the City throughout the year.
Effective January 2, 2019, the individual annual credit amounts will be increased to $559 for children and youth and $259 for adults and seniors. Welcome Policy recipients can look up their balance online.
To be an Applicant (Main Contact on Application Form), you must be at least 18 years of age or older.
Applicants and their families must also:
Live in the City of Toronto
Have a before-tax family income of less than the following amounts:

1 person – $25,338
2 people – $31,544
3 people – $38,780
4 people – $47,084
5 people – $53,402
6 people – $60,228
7 or more people – $67,055
Note: This chart is based on Statistics Canada's Low Income Cut-Off (LICO), and is in effect from September 30, 2018 to September 29, 2019.
People who receive Ontario Works Assistance automatically meet the income requirements and should speak to their caseworker about Welcome Policy (no application form is needed).
People who receive Ontario Disability Support Program (ODSP) and Assistance for Children with Severe Disabilities (ACSD) meet the income requirements but are required to submit an Application Form with the supporting documents (verification of ID, address, and income).
Clients can drop into their local community centre for assistance filling out the application form.
Get an Application Form
Call the Welcome Policy application line at 416-338-8888 (TTY: 416-338-3195) and an application form will be mailed to you.
Pick one up at any City of Toronto recreation centre.
Download now – Welcome Policy Application Form.
Complete the Application Form
Enter the information for you and for each family member living with you (applicant, spouse, child/children).
Check any applicable boxes in the "Proof of Income" section.
List all sources of income for each family member 18 years of age and older
The annual pre-tax income must be entered for each source of income that is listed. For example, if your pre-tax income is $20,000 and your spouse's pre-tax income is $17,000, you would enter $37,000 as the amount of Total Family Income.
The information you enter on the Application Form must match the information on the identification, address and income documents you provide.
Sign the application form.
Gather supporting documentation.
Submit the Application Form
Mailing your Application
Before mailing your application, please make sure:
You have completed all the sections.
The information you provided is accurate.
Your signature is on the form.
You have included copies of all the necessary documents.
Applications should be mailed to:
City of Toronto
Welcome Policy Application
55 John Street – Mail Room
Toronto, Ontario
M5V 3C6
Dropping Off Your Application
Completed Welcome Policy applications and supporting documents can be dropped off at Toronto City Hall, Scarborough Civic Centre, Etobicoke Civic Centre and North York Civic Centre. Download a list of acceptable support documentation and drop-off locations.
Faxing Your Application
You can also fax your Welcome Policy application and supporting documents to 416-338-5046. Please note that faxing is not a secure method of transmitting information.
Recreation Registration
Once you have been approved for the Welcome Policy, you will receive a letter containing a Family Number and a confidential Client Number for each member of your household.
You will need your Family Number and Client Number to register for programs offered at Recreation and Community Centres.
To learn more, visit How to Register for Recreation Programs.
Checking Your Balance
You can check the balance of your Welcome Policy subsidy by calling 416-396-7378 or check your balance online.
Re-applying Annually
You need to re-apply for the Welcome Policy every year since one of the eligibility criteria is your income level in the previous year. If you are receiving Ontario Works Assistance, your subsidy will automatically be renewed.
The City may need additional supporting documents to determine Welcome Policy eligibility. You will be notified by mail if additional documents are required to complete the application process.
Once all the requirements are met, a Welcome Policy confirmation letter will be mailed to you.
The Welcome Policy subsidy will be added to your account the day your application is approved. For example, if you are approved for Welcome Policy subsidy on November 1, it can be used to register in programs on November 1.
You must apply to renew your Welcome Policy subsidy every year unless you are receiving Ontario Works (OW) Assistance. If you are receiving OW, your Welcome Policy subsidy will automatically be renewed.
The Welcome Policy subsidy is valid for a 12-month period from the day it is approved and issued. For example, if it is approved and issued on June 1st, the Welcome Policy will be effective from June 1st of the current year to May 31st of the next year.