Financial Support for Renters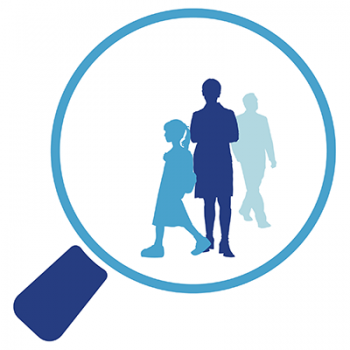 Get a personalized list of available benefits, including help with child care, employment, housing and living expenses.
Rent-geared-to-income (RGI) housing is subsidized housing. Learn more about the RGI subsidy.
If you have a support worker, they may be able to help you find housing; or you can contact a Housing Help Centre directly.
Money for Emergency Housing Needs: Housing Stabilization Fund – Ontario Works or ODSP
The Housing Stabilization Fund (HSF) provides money for emergency housing needs to people receiving financial assistance through Ontario Works or income support through the Ontario Disability Support Program (ODSP) in the city of Toronto. HSF is intended to prevent homelessness and help obtain and retain housing.
Interest-Free Loans for Low-Income Households Facing Eviction 
Rent Bank
The Toronto Rent Bank provides limited, interest-free repayable loans to eligible low-income households facing imminent eviction for rental arrears, including seniors, individuals, and families. The maximum loan is two months' rent.
Emergency Rental Deposit Loans are available for eligible low-income households requiring first and/or last month's rent deposit to move into more affordable/stable housing.
People receiving social assistance or living in rent-geared-to-income units are not eligible for Rent Bank loans. Contact your caseworker if you have emergency housing needs.

Access the Toronto Rent Bank through the Neighbourhood Information Post  (416-924-2543,  269 Gerrard St E 2nd Fl) or at your nearest Housing Help Centre.
Grants for Tenants Challenging Rent Hikes, Demolitions or Condo Conversions
Tenant Defence Fund
The Tenant Defence Fund is a City of Toronto program that helps tenants maintain affordable rental housing. The Fund supports a Tenant Support Grant Program and a Tenant Outreach and Organizing Program.
For help to prepare an application, contact the FMTA (Federation of Metro Tenants Associations) Outreach Team at 416-413-9442.
The Tenant Support Grant Program provides grants to tenant groups wishing to challenge their landlord's actions on any of these fronts:
an application for a rent increase above the guideline (AGI)
demolition of their buildings
conversion of their buildings to condominiums
The Tenant Support Grant Program also provides grants to tenant groups wishing to make a tenant application about maintenance to the Landlord and Tenant Board.
Other applications may be determined on a case-by-case basis. The grants cover the cost of hiring legal or technical professionals to help tenant groups prepare for the challenge and represent them at legal proceedings.
The Outreach and Organizing Program helps tenant groups organize and prepare for hearings at the Landlord and Tenant Board for rent increase disputes, and/or maintenance issues, or at the Ontario Municipal Board for demolitions and condo conversion matters. The program also helps tenants with other matters as needed. The FMTA is contracted by the City to provide these outreach and organizing services.
Who Can Apply
To qualify for a grant, a minimum number of tenants must be affected by the landlord's AGI, demolition or condo conversion application, or by the maintenance issue. Affected tenants need to sign the tenants' petition in the grant application form. If there are fewer than 100 units in your complex, at least 25 per cent of the affected tenants must sign the petition. If there are 100 or more units, at least 25 per cent must sign, to a maximum of 30 affected units.
Those who sign the petition must rent at or below a specified rent for their unit. The reason for setting the qualifying rents is to help target the grants to buildings with affordable rents.
The qualifying rents for 2018 are:
Bachelor – $1,172
One-bedroom – $1,382
Two-bedroom – $1,640
Three-bedroom or larger – $1,834
Please note there are other eligibility criteria on the grant application forms.
To Apply, Download the
City of Toronto
Shelter, Support & Housing Administration Division
55 John Street, Metro Hall, 6th Floor
Toronto ON M5V 3C6
Attention: Administrative Co-ordinator, Housing Stability Services
Phone: 416-397-0695
Tenant Support Grant Program
Support grants are only issued to groups of tenants living in private market housing. Individual tenants and those living in subsidized housing are not eligible. Tenants need to work with other tenants in the building as a group to apply for a grant. The City strongly encourages tenants to form a tenants' association and set up a bank account to deposit any money they may receive from the grant in order to pay legal representatives and/or technical expert witnesses.
Maximum Grants
Tenant groups may receive up to $1,000 to cover the basic costs of disputing a landlord's AGI application. Some groups may receive an additional grant up to $5,000 to cover costs of professional services (e.g., lawyer, engineer, accountant) for more complex cases. Groups may receive up to $10,000 for more complex legal issues such as launching an appeal to the Divisional Court on a Board Order concerning AGIs or requesting a judicial review of an AGI application. Groups who contest applications for demolitions or condo conversions before the Ontario Municipal Board may receive up to $15,000.
Required Information
information about the building and the reasons for the dispute or appeal
an estimate of expenses and the reasons for them
a petition of tenants supporting the dispute or appeal
In addition, a complete application package should include:
a copy of the landlord's application for an AGI, demolition or condo conversion, or other legal issue
proof of rent for each tenant affected by the landlord's application (e.g., rent roll for your complex, rent receipts or Notices of Rent Increase)
a Notice of Hearing from the Landlord and Tenant Board, Ontario Municipal Board or Divisional Court (if available)
Rent Reduction for Tenants in Buildings with Reduced Property Taxes
Rent Reduction Program
The Residential Tenancies Act (RTA) allows residential tenants to reduce their rents when the rental buildings in which they live have had a property tax decrease between two consecutive years. Municipalities are required to send notices about the tax decrease and rent reduction to landlords of affected buildings by September 15 and to tenants by December 15.
Under the RTA, notices must be sent if the tax decrease is more than 2.49 per cent, and there are more than six rental residential units in a building (i.e., multi-residential rental properties). In 2001, Council adopted a policy that notices must also be sent to buildings with six or fewer units (i.e., residential rental properties), to ensure that tenants in smaller rental buildings have the same opportunity as tenants in multi-unit buildings to automatically reduce their rents.
For more information, see rent reduction information under Property tax.
Energy-Related Emergency Help for Low-Income Residents
Money for Home Energy Conservation Supplies – Ontario Works
People on Ontario Works may receive a one-time payment of up to $50 to reimburse the cost of items such as:
caulking
sealing or weather-stripping for doors and windows
insulation for hot water pipes and hot water tanks, and
flow restrictors for shower heads.
Who Can Apply
To be eligible, you must receive Ontario Works and:
be responsible for paying the bill for the specific utility
not pay for these costs as part of your monthly rent, and
provide receipts for the purchase of items that will help conserve the utilities you pay for (such as fuel, water, or electricity)
How to Apply
To apply for this one-time payment, please speak to your Ontario Works caseworker.  You will need to provide proof that you pay for the specific utility and provide receipts for the energy conservation item(s).  This benefit is only paid as a reimbursement.
Other Financial Help to Pay Utility Bills
High utility bills may put low income homeowners and tenants at risk. The programs listed below may be able to provide financial help. For more details on eligibility and applying contact the program directly.