Glen Road Pedestrian Bridge & Tunnel Study
The City of Toronto has completed a Municipal Class Environmental Assessment (EA) study to determine the long-term solution to address the deteriorating condition of Glen Road Pedestrian Bridge and identify opportunities to improve the adjoining pedestrian tunnel that connects to the south side of Bloor Street East.
Study Recommendations
Technical analysis and stakeholder consultation has resulted in a preliminary recommended design:
replace the bridge in the same location with a wider, steel girder incline leg bridge type (very similar to the current structure)
replace and widen the tunnel to the west (following the current alignment)
Below are artist renderings of the proposed bridge design concept.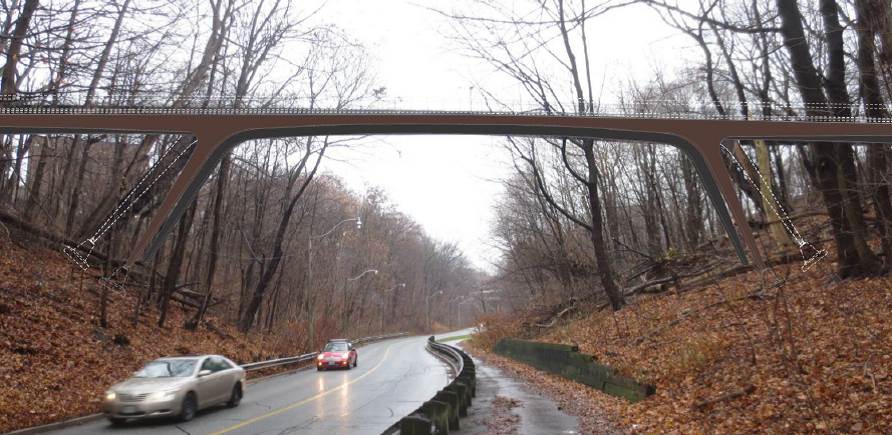 View more drawings and imagery of the designs in the October 24, 2017 display panels from Public Information Centre #2.
If you require assistance in reading these materials, please contact the Senior Public Consultation Coordinator listed in the Contact Information section.
An Environmental Study Report has be prepared and is available for public review (comment period ends January 27, 2018).
Further public consultation will be conducted during the Detail Design phase of the project following this Class EA study.