Toronto Sculpture Garden
The Toronto Sculpture Garden (TSG) is a small City of Toronto park at 115 King Street East, opposite St. James Cathedral. Since 1981, the TSG has commissioned temporary artworks by more than 80 artists. Until 2014, the space was operated as a partnership between the City of Toronto and benefactors, the Louis L. Odette family. Under the direction of Rina Greer, the TSG provided artists with the opportunity to work experimentally in public space, explore issues of scale and materials, and engage with the local community as well as visitors to the neighbourhood. For some, the expansion of their practice beyond the studio led to major public artworks elsewhere.
Now managed by the City of Toronto, the TSG hosts two projects per year.
Current Exhibition
Dawn Chorus / Evensong by Lou Sheppard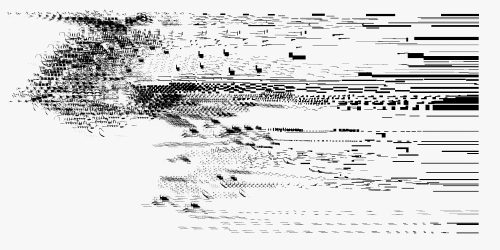 September 17, 2019 – May 1, 2020
6 a.m. to 8 p.m. daily
Lou Sheppard's audio work Dawn Chorus / Evensong interrupts the denaturalized landscape of the Sculpture Garden with music derived from birdsong. Sound encircles the area through multiple speakers, emitting from dawn until dusk. Sheppard made spectrograms (images derived from sound) of birdsong near Lake Ontario and translated them to standard musical notation which could then be played by a musician. The fourteen-hour composition, created with audio engineer Pamela Hart and musician Thanya Iyer, begins with the pattern of the Dawn Chorus in Toronto, and ends as the birds fade out in the evening. This sonic translation harmonizes with the urban soundscape – the sounds of streetcars, cathedral bells, cars and people, and local birdsong as well. Over 14 hours the composition moves from the recognizable sounds of grand piano to an affected, electronic drone to bell-like synthesizers. This aural movement echoes a sense of distancing and digitization in spectrogram data.
As bird species are threatened by pollution, habitat loss, and climate change, we are losing birdsong in our aural environment. This project re-situates birds within the urban environment, but only through a translation of their (non)presence. The abstracted data of a spectrogram, a record of missing bird songs in our environment, is re-presented through its musical translation, a gesture at what we no longer hear. Addressing both the current crisis and potential future of anthropogenic climate change and other environmental threats, this work asks what we have lost and how we will remember.
Lou Sheppard
Lou Sheppard is a Canadian artist working in interdisciplinary audio, performance and installation. Of Settler ancestry, Sheppard is from Nova Scotia (unceded Mi'Kmaq territory) and based in Halifax / K'jipuktuk. In their recent practice Sheppard uses processes of translation and metaphor to interrogate structures of power in data and language.