General Interest & Youth Spaces
Join a club, take a computer course, sign up for a craft workshop or join friends at a Youth Space near you.
Whatever your interest, the City has a program for you.
Instructional Programs
Drop-in Programs
Youth Outreach Worker (YOW)
YOWs can help youth:
Find a job
Volunteer
Participate in special events and recreation programs
Join their local Youth Advisory Council. In Youth Advisory Councils, youth work with their peers in a positive environment to make a difference in their community. Activities can include planning special events, advising the community centre on recreation programs for youth, and community service work.
Contact a Youth Outreach Worker (YOW) to find out more.
Youth Spaces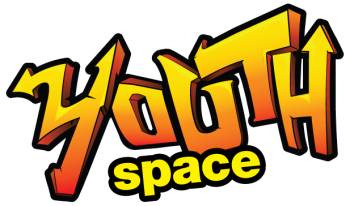 There are two types of youth spaces available across the city: regular and enhanced.
Regular youth spaces have youth-centric programming during the week at different times. They might not be available every day of the week, so make sure to check ahead.
Enhanced youth spaces are supervised spaces that are open to youth 5-6 days a week. These spaces have stuff like WiFi, TV, gaming consoles, foosball tables, pool tables, computers, recording studios, photography labs, and study spaces. Free programs include photography, barbering and hairstyling, yoga, nail art, DJing and music recording.
Locations that are marked with an asterisk* are enhanced youth spaces.
Title
Description
*Club Nish

Inside Native Youth Resource Centre
655 Bloor Street West, Toronto

*Da Block

Inside Don Montgomery Community Centre
2467 Eglinton Avenue East, Scarborough

*Da Lounge

Inside Parkway Forest Community Centre
55 Forest Manor Road, North York

*RAY

Inside Burnhamthorpe Collegiate Institute
500 The East Mall #124, Etobicoke

*Street Level

Inside LAMP Community Health Centre
185 Fifth Street, Etobicoke

*The 6IX

Inside Heron Park Community Centre
292 Manse Road, Scarborough

*The Crib

Inside Antibes Community Centre
140 Antibes Drive, North York

*The Hot Spot

Inside North Kipling Community Centre
2 Rowntree Road, Etobicoke

*The MYZ

Inside Masaryk-Cowan Community Recreation Centre
220 Cowan Avenue, Toronto

*The New Generation Youth Recreation Centre

2694 Eglinton Ave West, York – The New Generation Youth Recreation Centre

*The Zone

Inside East Metro Youth Services
1200 Markham Road, Scarborough

Chalkfarm Community Centre

180 Chalkfarm Drive, North York – Chalkfarm Community Centre facilities

Dennis R. Timbrell Resource Centre

29 St Dennis Drive, Toronto – Dennis R. Timbrell Resource Centre facilities

Driftwood Community Recreation Centre

4401 Jane Street, North York – Driftwood Community Recreation Centre facilities

Elmbank Community Centre

10 Rampart Road, Toronto – Elmbank Community Centre facilities

Fairbank Memorial Community Centre

2213 Dufferin Street, York – Fairbank Memorial Community Centre facilities

Falstaff Community Centre

50 Falstaff Avenue, Toronto – Falstaff Community Centre facilities

Grandravine Community Recreation Centre

23 Grandravine Drive, North York – Grandravine Community Recreation Centre facilities

James S. Bell Junior Middle School

90 Thirty First Street, Etobicoke – James S. Bell Junior Middle School facilities

John Innes Community Recreation Centre

150 Sherbourne Street, Toronto – John Innes Community Recreation Centre facilities

Jimmie Simpson Recreation Centre

870 Queen Street East, Toronto – Jimmie Simpson Recreation Centre facilities

Kingsview Village Community School

1 York Road, Etobicoke – Kingsview Village Community School facilities

Lawrence Heights Community Centre

5 Replin Road, Toronto – Lawrence Heights Community Centre facilities

L'Amoreaux Community Recreation Centre

2000 McNicoll Avenue, Scarborough – L'Amoreaux Community Recreation Centre facilities

Malvern Recreation Centre

30 Sewells Road, Scarborough – Malvern Recreation Centre facilities

McGregor Park Community Centre

2231 Lawrence Avenue East, Scarborough – McGregor Park Community Centre facilities

Mount Dennis Community Hall

4 Hollis Street, York – Mount Dennis Community Hall facilities

O'Connor Community Centre

1386 Victoria Park Avenue, North York – O'Connor Community Centre facilities

Oriole Community Centre

2975 Don Mills Road, North York – Oriole Community Centre facilities

Oakdale Community Centre

350 Grandravine Drive, North York – Oakdale Community Centre facilities

Oakridge Community Recreation Centre

63 Pharmacy Avenue, Scarborough – Oakridge Community Recreation Centre facilities

Regent Park Community Centre

402 Shuter Street, Toronto – Regent Park Community Centre facilities

Scadding Court Community Centre

707 Dundas Street West, Toronto – Scadding Court Community Centre facilities

Scarborough Village Recreation Centre

3600 Kingston Road, Scarborough – Scarborough Village Recreation Centre facilities

Secord Community Centre

91 Barrington Avenue, East York – Secord Community Centre facilities

Wellesley Community Centre

495 Sherbourne Street North, Toronto – Wellesley Community Centre facilities