High Park Eco Camp
The Children's Eco Programs offer fun, environmentally focused day camp programming!
Age: 4-5 years
Start your camper's relationship with food, nature and gardening off right with a week of Eco Sprouts Eco Camp. High Park is a natural urban oasis and the perfect setting for your young camper to learn, grow and have fun. Hiking, organic gardening, games, crafts and bug hunts are just a few of the things your little sprout will do during a week of Eco Camp.
Eco Camp – Junior
Age: 6-9 years
This is an active fun-filled camp for kids that love the outdoors. Organic gardening, nature exploration, hiking, offsite trips and more await your junior camper. Regular camp activities like swimming, crafts and games are also a great part of the program. With themes like Nature Arts, Super Senses and Beyond Bugs your camper's sure to learn, have fun and remember their fantastic camp adventure for years to come!
Eco Camp – Youth
Age: 10-14 years
For our Youth campers, we focus on expanding their relationship with nature, food and community. An extra offsite trip to a youth-run organic garden, a day of practising outdoor survival skills or an opportunity to be creative and make a piece of art for the garden help our Youth campers connect with the world around them.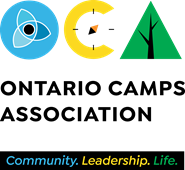 High Park Eco Camp is a City of Toronto facility, and is also a member of, and has been accredited by, the Ontario Camps Association (OCA).