Toronto's Bid to Be the Capital of Canada


Following the Act of Union of 1840, which amalgamated Upper Canada and Lower Canada into the Province of Canada, there was intense rivalry among elected officials concerning the location of the seat of government. The new Parliament was held in Kingston from 1841-1843. It was then held in Montreal until it was moved to Toronto in 1849.
In 1851 the government decided on a system known as "perambulation" where the location of Parliament rotated every four years between Toronto and Quebec City. Finally, on April 17, 1856, the legislature chose Quebec City as the permanent seat of government by a vote of 64 to 56, a result that left many members of Parliament unhappy.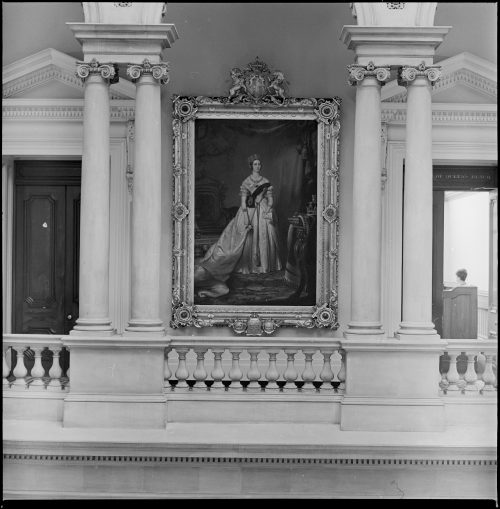 In early July the City sent its report to the Secretary of State for the Colonies, outlining the reasons "upon which Toronto bases her claims to becoming the permanent Seat of Government for the Province of Canada."
Toronto: The grounds upon which are based her claims to be The Seat of Government of Canada; with a memorandum addressed to Sir Francis Bond Head, Bart., to the Secretary of State for the Colonies on the subject
1858
City of Toronto Archives
Series 1242, File 28
The report included visual materials to illustrate Toronto's charms and to increase its chances of being chosen. The record shows that the City commissioned a series of photographs of Toronto streets and buildings by the firm of Armstrong, Beere and Hime, "Land Agents, Engineers and Photographists".
While 100 photographs were purchased, Armstrong, Beere and Hime did not take 100 individual views. Rather, they produced four sets of twenty-five prints. One of the original sets is held in the collection of the Foreign and Commonwealth Office Library (formerly the Colonial Office Library) in London, England. Another original set is now held by the Library and Archives Canada, Ottawa. The latter acquired its set from private sources in 1992. The location of the other two sets remains a mystery.