Toronto Remembers the Home Front, 1939-1945, page 3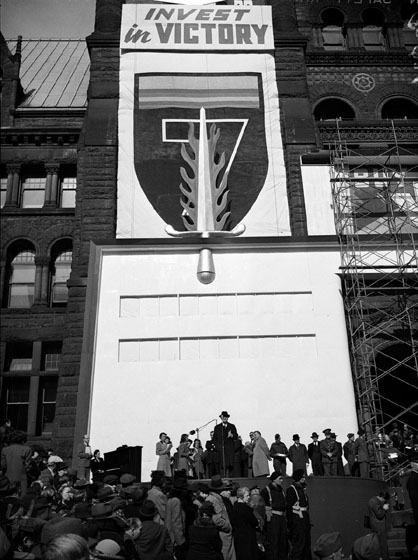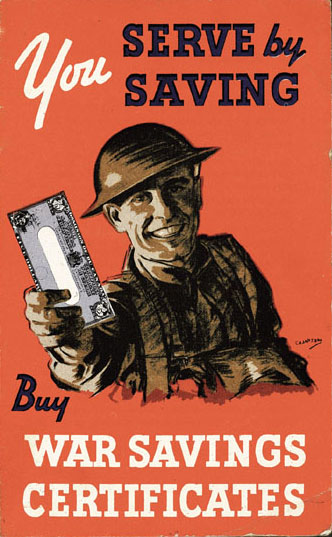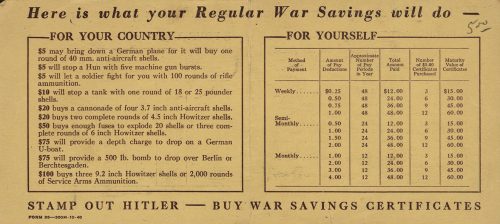 The federal government encouraged workers to spend at least 10% of their salaries on war bonds, certificates, and stamps. War savings provided money to the war effort, but also discouraged inflation, since less money was left over to spend on scarce consumer goods. Even children were encouraged to buy war savings stamps, at 25 cents each.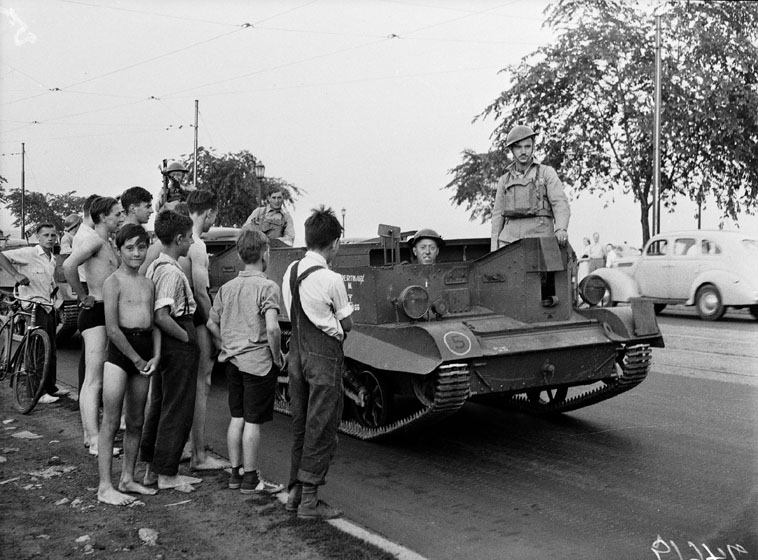 The "Toronto Invasion" was an army training exercise in which troops from Borden Camp (near Barrie) had to "defend" Toronto from a plot to seize all power centres, waterworks, bridges, military headquarters, media outlets, and City Hall. The exercise took everyone by surprise, including the mayor, the chief of police, and the numerous citizens whose names were taken by the soldiers after they were not able to produce their National Registration identification cards.
The war affected everything, even games at the CNE. This boy's target is Benito Mussolini, leader of Italy when that country was allied with Hitler's Germany. Note how the prize dolls are dressed: military uniforms for the male dolls, and nurses' uniforms for the female dolls.