George Street Revitalization
Reinventing Life on George Street
GSR at a Glance
A Council-approved project, George Street Revitalization (GSR) will see the reinvention of the northernmost block of George Street and transform Seaton House men's shelter into a world-class facility providing specialized care for vulnerable populations, including a long-term care home, a transitional living facility, an emergency shelter, affordable housing, and a community hub serving residents of both the site and the local neighbourhood. GSR will be the catalyst for a more safe and vibrant community for all in the heart of the historic Garden District. More information.
City-building project
City Council unanimously approved George Street Revitalization in principle in summer 2013. Program plans are being developed with the input of many stakeholders. To date, these plans include:
A long-term care home with 378 beds
A 100-bed emergency shelter for men
An innovative 130-bed "transitional living" service for men and women who need more care than traditional supportive housing can provide, but less than what a long-term care home involves
A service hub for program clients as well as members of the surrounding community
21 units of affordable housing with supports
Transition planning is well underway in consultation with Seaton House clients and community partners, and construction will not proceed until the estimated $50 million plan is in place.
Project milestones
November 30, 2017, City Manager proposes project funding at the 2018 Budget Launch in the City's 10-Year Capital Budget and Plan
November 7, 2017, City Council adopts the Official Plan and Zoning Amendment Applications and the Alterations and Demolition of Heritage Properties reports
December 13, 2016, City Council approves report for 18 month long consultation contracts for Infrastructure Ontario, PRISM Partners and Montgomery Sisam Architects with Hilditch Architect
July 20, 2017, community members reviewed the latest GSR project information panels, asked questions of project staff and provided feedback. Here is a summary.
July 12, 2016, Council approves report on Alternative Financing & Procurement (AFP) via Design-Build-Finance (DBF) model
November 3, 2015, City Council adopted a staff report approving the project scope and an analysis of procurement options for GSR.
June 16, 2015, Community Open House held at Salvation Army Harbour Light Centre, 160 Jarvis Street
February 2015, Montgomery Sisam Architects Inc. with Hilditch Architect chosen for the GSR project
August 2014, Council approval of the Downtown East Revitalization Action Plan and Planning Study OPA Status Report
September 2014, PRISM Partners Inc., project management consultants come onboard
April 2014, Stakeholder Reference Group begins
April 2014, Project Vision and Mission are approved
July 2013, Council approves the project in principle
What's next
If City Council funds the GSR project in the 2018 10-Year Capital Plan, the earliest start of construction would be June 2020, after Seaton House has been completely vacated
City is negotiating with Infrastructure Ontario to lead the procurement process through a public-private partnership (known as Alternative Financing and Procurement)
Shelter, Support and Housing Administration staff have Council authority to implement the Seaton House transition plan regardless of when the GSR project is fully funded. The objective is to have Seaton House vacant by December 2019

Health services review in partnership with Toronto Centre Local Health Integration Network; client assessments for housing support needs; site searches for four new shelter sites that are needed (Council recently approved lease of 731 Runnymede as first transition site)
Staff have negotiated with Habitat Services for the purchase of service for up to 150 units of housing with access to on-site supports

Montgomery Sisam Architects with Hilditch Architect are developing the PSOS, expected to be completed by spring 2018
GSR Funding
Estimated cost of the project including Seaton House Transition is $562 million of which $475 million is unfunded
GSR may be considered for funding through the 2018 Capital Budget
2018 Budget launch is November 30, 2017; Council approval is February 12/13, 2018
If GSR funding is included:

PSOS–which forms the basis of the Request for Proposals–to be completed mid-2018 and procurement begins
2020: demolition/construction begins

If GSR funding is not included in 2018 Capital Budget:

PSOS work will be completed
Transition Plan will continue to be implemented
Procurement on hold until funded
Presentations
Presentation to Stakeholder Reference Group, June 22, 2017
GSR Architectural Renderings, June 2015
Get to know Seaton House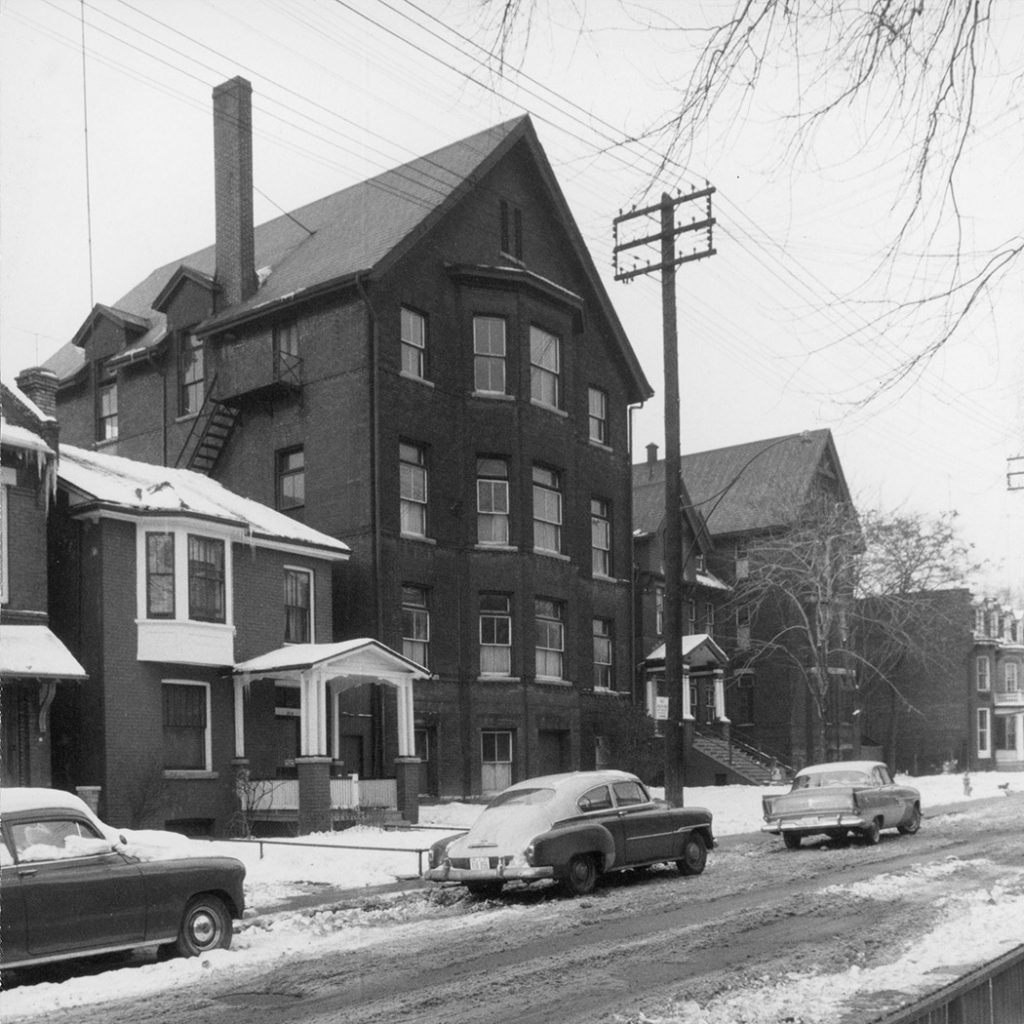 Then and Now: Seaton House and George Street
A brief history of Seaton House and George Street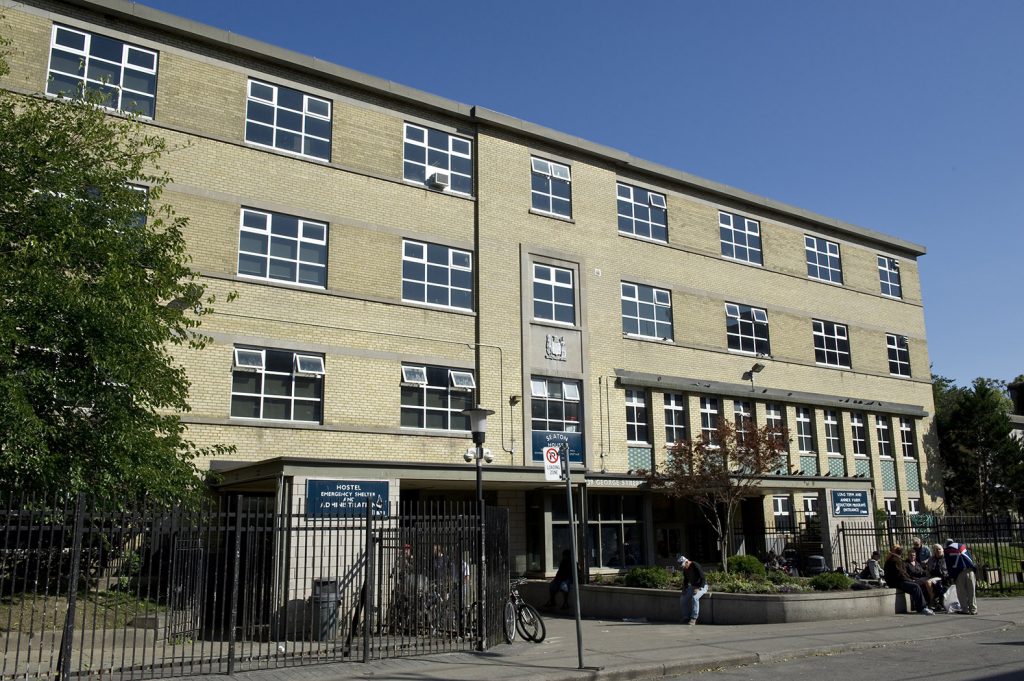 Seaton House is the largest and one of the oldest homeless facilities in Toronto. Find out more.
Please send any questions or comments about George Street Revitalization to newgeorge@toronto.ca.