2019 Awards Program
Winning 2019 Toronto Urban Design Awards can be found in the
Jury Binder
.
About the Program
The 2019 Toronto Urban Design Awards program  acknowledges and celebrates those who are helping to improve communities by shaping the physical environment and recognizes the significant contribution that architects, landscape architects, urban designers, artists, design students and city builders make to the look and livability of our city.
The awards provide a snapshot of what has been accomplished and enables us to reflect on how we can best contribute to the process of city-building and inspires us to keep raising the bar.
| Date | Action |
| --- | --- |
| February 28, 2019 | Call for Entries |
| April 29, 2019 | Project Entry Deadline |
| May 15, 2019 | Sponsorship Deadline |
| September 3 to September 6, 2019 | Exhibit of All Entries (City Hall) |
| September 10, 2019 | Awards Ceremony to be held at the Palais Royale |
| September 23 to September 26, 2019 | Exhibit of Winners (City Hall) |
| September 30 to October 3, 2019 | Exhibit of Winners (Scarborough Civic Centre) |
| October 7 to October 11, 2019 | Exhibit of Winners (North York Civic Centre) |
| October 14 to October 18, 2019 | Exhibit of Winners (Etobicoke Civic Centre) |
To sponsor the 2019 Toronto Urban Design Awards, please contact tuda@toronto.ca.
2019 Jury Members
Jane Hutton, OALA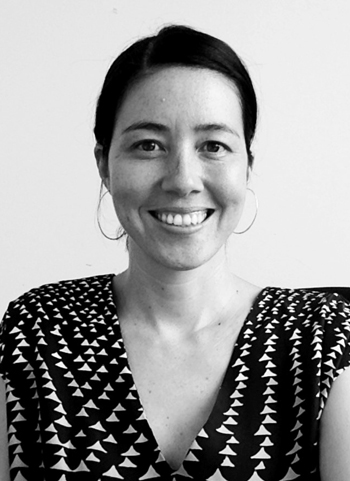 Jane Hutton is a Landscape Architect and Assistant Professor at the University of Waterloo School of Architecture. Her research looks at the expanded relations of material practice in design, examining linkages between the sources and sites of common building materials.
Hutton has recently completed a book manuscript (titled Reciprocal Landscapes: Cases in Material Movements, to be published by Routledge in 2019) that traces five seminal landscape materials which ended up in New York City over the past century. Other recent publications include an edited volume, Landscript 5: Material Culture, which looks at the role of materialist perspectives on landscape design, and Wood Urbanism: From the Molecular to the Territorial, co-edited with Daniel Ibanez and Kiel Moe, that looks at the multi-scalar impacts and potentials of wood construction. Her research has been supported by fellowships from the Macdowell Colony and the Canadian Centre for Architecture in 2019. Hutton is a co-founding editor of the journal Scapegoat: Architecture, Landscape, Political Economy, and is co-editor of Issues: 01 Service, 02 Materialism, and 06 Mexico D.F./NAFTA, which look at the political dimensions of material practice in design.
Jane practiced as a landscape designer with PLANT Architect Inc. in Toronto from 2004-2008, as well as with firms in Mexico City and Chongqing, China. Her independent design interests have focused on collaborations with organizations concerned with material cycling and landscape production, from a prototype urban agriculture and soil regeneration project at Parc Downsview Park to Toronto's first public fruit orchard. Other design and exhibition work has focused on the changing material landscapes of the late 20th century, and has been shown at G Gallery (Toronto), the Markham Museum (Markham, Ontario), and the Gladstone Hotel (Toronto).
Most recently, she has collaborated with artists Sameer Farooq, Kika Thorne, and Adrian Blackwell as a collective titled GTA (Gentrification Tax Action) that is building, through exhibitions and communications, a campaign to support the construction of locally managed public housing through taxation of gentrification-based profits.
Nina-Marie Lister, MCIP, RPP, Hon. ASLA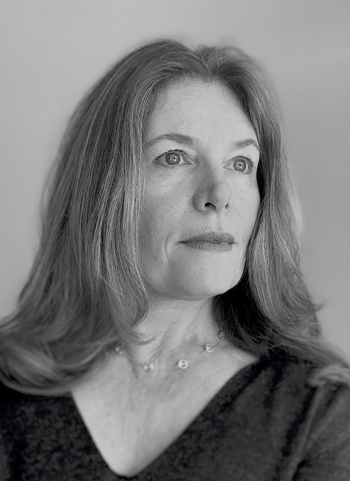 Nina-Marie Lister is Graduate Program Director and Associate Professor in the School of Urban and Regional Planning at Ryerson University in Toronto. From 2010-2014, she was Visiting Associate Professor of Landscape Architecture and Urban Planning at Harvard University, Graduate School of Design.
A Registered Professional Planner (MCIP, RPP) trained in ecology, environmental science and landscape planning, she is the founding principal of PLANDFORM,  a creative studio practice working at the nexus of landscape, ecology, and urbanism.
Prof. Lister's research, teaching and practice centre on the confluence of landscape infrastructure and ecological processes within contemporary metropolitan regions, with a particular focus on resilience and adaptive systems design. At Ryerson University, Lister founded and directs the Ecological Design Lab, a collaborative innovation incubator for ecological design research and practice. She is a member of the Ryerson Urban Water Centre where she contributes work on flood-friendly design through green and blue infrastructure for resilience. Her current research is funded by a SSHRC Partnership Development Grant and a Graham Foundation publication grant.
She is co-editor of Projective Ecologies (with Chris Reed, Harvard and ACTAR Press, 2014) and The Ecosystem Approach: Complexity, Uncertainty, and Managing for Sustainability (with David Waltner-Toews and the late James Kay, Columbia University Press, 2008), and author of more than 40 professional practice and scholarly publications. These include notable contributions to Nature & Cities: The Ecological Imperative in Urban Planning & Design (Lincoln Land Institute 2016), Is Landscape…Essays on the Identity of Landscape (Routledge 2016), Ecological Urbanism (Harvard GSD with Lars Müller Publishers 2010), and Large Parks (Princeton Architectural Press 2008, winner of the J.B. Jackson Book Prize). She was Guest Editor of the Journal of Ecological Restoration for a special issue on landscape infrastructure, and is a contributor to Frontiers in Ecology and the Environment to a special issue on climate change for the 100th anniversary of the Ecological Society of America.
Her work has also been widely featured in international exhibitions, including the 2016 Venice Architectural Biennale in which Lister is a collaborator on Canada's entry entitled EXTRACTION—a critical examination of Canada's role as a global resource empire, featuring an installation, film and book exploring the ecologies and territories of resource extraction (curated by Pierre Bélanger).
Locally, Lister is curator and director of a public exhibition on wildlife, infrastructure and urbanism: XING – (re) connecting landscapes now on permanent exhibit at the Toronto Zoo. In recognition of her international leadership in ecological design, Lister was awarded Honourary Membership in the American Society of Landscape Architects. In 2017, Lister was nominated among Planetizen's Most Influential Urbanists.
David Miller, OAA, FRAIC
As a founding partner of MacLennan Jaunkains Miller Architects, David helped to establish a body of work defined by design excellence and a commitment to elevating the public realm. Raised and educated on the East Coast with formal training in Europe, David brings a grounded cross-Atlantic perspective and a European urban design sensibility to the work of MJMA–producing some of Canada's most innovative multi-use community projects. David possesses an innate design ability and unique skill in identifying and illuminating essential aspects of a project, producing a consistent and distinguished style marked by bold spatial compositions and the integration of natural light–each of which exude a quiet confidence, elevating the overlooked and commonplace.
MJMA has won 17 Urban Design Awards and over 50 Design Awards including two Governor General's Medals in Architecture.
Emmy Scholten, LLM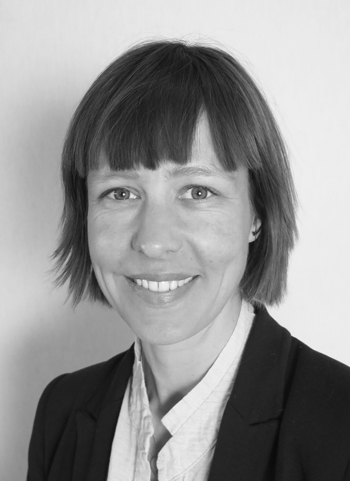 Emmy is an international strategist with a passion for urban design excellence in the era of climate change. At Benthem Crouwel Architects she translates their mission to enhance urban quality, into tangible partnerships and projects.
During her ten years in public service Emmy worked on policy and international relations; promoting business development and the creative industries. She worked at the Netherlands ministry of Foreign Affairs, the ministry of Economic Affairs, and the Embassy in New Delhi. She holds a degree in international and European law from Nijmegen University, including Master programs from Rome and Copenhagen.
Before joining Benthem Crouwel as Head of Business Strategy, Emmy lived and worked in Toronto serving the Dutch diplomatic corps. As deputy consul general, Emmy fostered public-private partnerships and knowledge sharing on the intersection of city planning, climate change, resilience, and design excellence. These connections informed major Toronto revitalization projects and shaped networks of Dutch and Canadian experts.
With 40 years and more than 1000 projects of experience, Benthem Crouwel Architects specializes in complex urban design challenges: mixed-use projects of scale, transit hubs, transit oriented development, and public buildings. Bright buildings and public space that add value in terms of building performance, longevity and social cohesion. Striking a balance between the public realm and the individual experience. From an airport masterplan to smart lighting – created with equal care and attention.
Alexandru Taranu, FRAIC, FCIP, OAA, RPP, CanU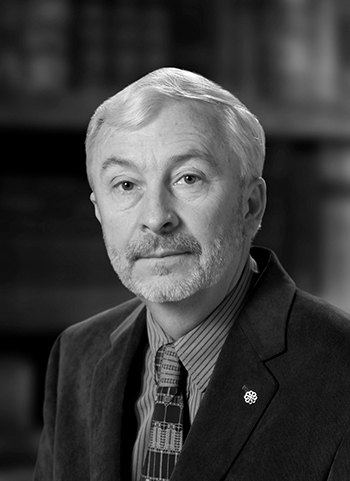 Alex is an urbanist, urban designer and architect with extensive experience in Canada and abroad, working in consulting as well as government positions on a wide variety of projects. He's also a long standing advocate for sustainable urban design and placemaking, for design excellence in Canadian cities.
Alex has established and managed Brampton's Urban Design section for over ten years with focus on Central Area planning and design, city-wide urban design policy, development design review, heritage preservation, urban design studies, public buildings/special projects management and a staff of urban designers, planners, architects, heritage coordinators. He is currently Senior Advisor, Architectural Design, leading game-changing programs such as the Riverwalk and providing architectural and urban design advice for key corporate projects and striving to make Brampton more urban, sustainable and liveable.
In his previous positions he worked for other municipalities and prominent consulting firms on major projects in Toronto, the GTA and abroad.
His areas of work include downtown revitalization, redevelopment of inner city and suburban areas, urbanization of the suburbs sustainable urban forms and transit oriented development, integration of sustainable infrastructure, urban design policy, design review and architectural control, heritage integration and program/project management.
Alex is a long standing advocate for sustainable and healthy urbanism, for the cause of urban design and placemaking, for design excellence in Canadian cities. He is founding member and past director/secretary of the Council for Canadian Urbanism (CanU) and founding member and past chair of Ontario Professional Planners Institute Urban Design Working Group.
Alex is a frequent presenter on urban design, sustainable and healthy urbanism at major national and international conferences, guest lecturer and critic at universities and colleges. He was member of a number of national and international professional juries including the National Urban Design Awards (RAIC, CIP, CSLA), Congress for New Urbanism Charter Awards (CNU), CIP Great Places and others. He has written articles for Plan Canada, Ontario Planning Journal, OAA Perspectives, organized numerous professional events, workshops, seminars and presentations at major national and international conferences.
He's also providing urban design advice to municipalities and corporations as member of Ottawa, Burlington and Metrolinx Urban Design Panels.
Alex has received the OPPI Award in 2007 for his professional work within the planning profession. In 2011 he was elected for his professional activity as Fellow of the Canadian Institute of Planners, the highest honour that the planning profession is offering. In 2017 he was inducted as Fellow of the Royal Architectural Institute of Canada.