When The Fam Lose Faith, Hold Them Up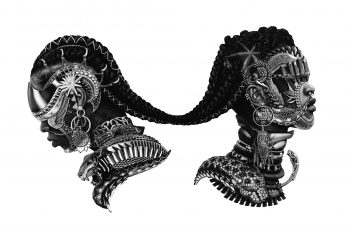 Artist: Yemi Yung
"When The Fam Lose Faith, Hold Them Up" explores interconnectedness within Black families.
View "When The Fam Lose Faith, Hold Them Up" on iOS*
The Project
There is a sense of shared accountability and a responsibility to help each other stay up. When one begins to fall another must inevitably rise to keep the collective unit afloat.
The Artist
Adeyemi Adegbesan is a multidisciplinary visual artist living and working in Toronto, Canada. His work focuses on Pan-African ideology showcased through an afro-futurist world populated with compelling portraits. Adegbesan aims to showcase the power of embracing one's own history, and shines a spotlight on ancient symbols and narratives that have been systematically altered and withheld from Black communities.