DJ KOOKUM
A soundscape work that brings in her combination for EDM and hip-hop to create a new world order.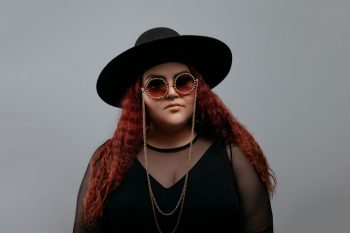 The Artist
Cheyanna Kootenhayoo AKA Kookum is a DJ and multi media maker from the Alexis Nakota Sioux Nation, and Cold Lake First Nations, their maternal Denesuline traditional territory. Based out of Vancouver BC, Kookum has been making a name for their self across the country and is no stranger in the community.
Kookum is an open format DJ inspired by EDM and Hip Hop music. This diversemix-diva is a force on the decks and always keeps it hype, fresh, and unpredictable.
Kookum is the official DJ for the hip-hop duo Snotty Nose Rez Kids. Before quarantine they were touring nationally and internationally. DJ Kookum was performing at various music festivals across the country, holding down a weekly DJ residency, facilitating videography and DJ workshops, operating sound and lighting for community dance parties, and working as a DJ mentor at a weekly East Van youth drop in program called The Hip Hop Drop.
Now you can catch DJ Kookum performing virtually for online festivals, DJing private parties, curating online events, making beats in the studio, and selling merchandise on their new online store. Kookum is also a music supervisor and video editor on the children's science television series 'Coyote Science'. Hosting a new podcast with Indigenous Matriarchs 4 Media Lab, and editing various video projects