Nuit Podcasts
Belonging to Place
A series of ten 40-minute curated podcasts with interviews and discussions revolving around a geographic thematic. Artistic Director Dr. Julie Nagam dialogues with artists, cultural producers and scholars to unearth different artistic practices and their relation to the rich history of rivers, oceans, mountains, and forests as content and metaphor.
Episode 1 - A Home for Our Migrations (available October 3)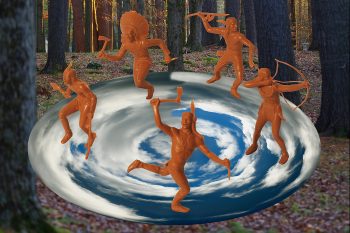 A home for our migrations will ground you within the sense of place that has transformed over time to which is rooted in Indigenous stories of place. With over three million people living in the city of Toronto with little knowledge of Indigenous contributions to its living history. This first podcast episode will explore concepts of home and history with artists Duke Redbird, Cheryl L'Hirondelle, Shelley Niro and Michael Belmore.
Episode 2 - Unsettling Place (available October 3)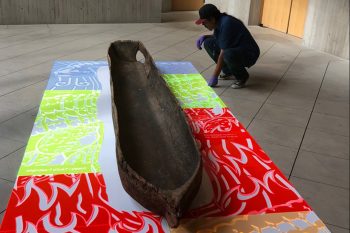 Unsettling place will unpack ideas of colonialism and slavery as the grounding foundation of the creation of cities with critical thinkers Dr. Ngarino Ellis, Dr. Jolene Rickard, Odario Williams and Dr. Natasha Henry. Public art can memorialize narratives and each city has its own histories of development and ways of knowing these contentious histories of space and place.
Episode 3 - Memory and Belonging (available October 3)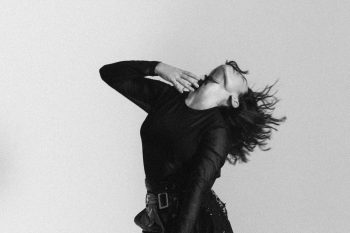 Memory and belonging will explore the waves of people connecting to new homes and the creative interventions that allow for people to communicate their own sense of place. Telling their stories through their own perspectives and lived experiences. With artists Caroline Monnet, Yung Yemi (Adeyemi Adegbesan), Julien Christian Lutz professionally known as Director X, Amrita Hepi and Rah.
Episode 4 - Transmissions (available November 3)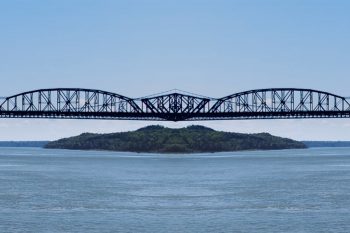 Transmissions will open up lines of communication and movements through tensions that appear when the status quo is overturned, and how such ruptures can be a catalyst for difficult dialogues and changing our community with the creation of culture-based knowledge for generations to come. Collaboration and allyship will be explored with arts leaders and artists Karoline Trollvik, Ashley McKenzie-Barnes, July Talk, Ravi Jain and Noor Bhangu.
Episode 5 - Mark Making (available December 3)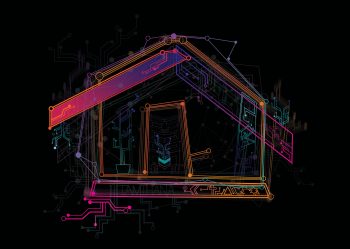 Mark making will map out street art, tagging, and architectural interventions that push against the structures that dominate our daily interactions with the cityscape. Artists through their practices transform public space and in doing so confront the tensions between the built environment, humans, and gentrification. This episode will feature discussions with artists Phil Cote, Camille Turner, Dr. Eduardo Aquino, Kaaterina Kerekere and Dr. Serena Keshavjee.
Episode 6 - Across Ice Flows and Oceans (available January 3, 2021)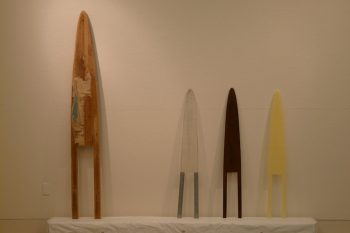 Across ice flows and oceans will connect us to water as a route to new places and relationships that are built within collaborative creative exchanges. The environment of experiencing the ebbs of flow of the ocean reminds us of the importance of communication and connection. Participating artists include Mana Moana (Rachael Rakena and Michael Bridgeman), Taloi Havini, Dr. Léuli Eshrāghi, Outi Pieski and Maureen Grueben.
Episode 7 - Growth and Transformation (available February 3, 2021)
Growth and transformation will delve into the rapid pace of change and growing infrastructure within urban spaces. The crisis of the built physical environment and the challenge of planning for a city that continues to grow and shift. This increase in people poses new opportunities for connection, and the creation of new narratives that are transforming cityscapes. Artists include Tanya Tagaq, Esmond Lee, Joi Arcand and Whyishnave Suthagar.
Episode 8 - Exchanges for Collaborations (available March 3, 2021)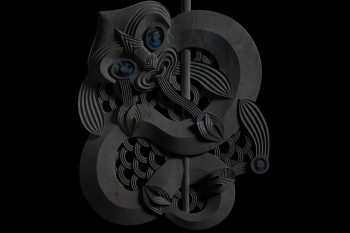 Exchanges for collaborations will uncover how decentering individualism and working towards collective actions can create radical change in our institutions and structures. Looking to new models of working within the context of global connections this episode offers shared dialogues with Kaaterina Kerekere and Kereama Taepa, Dr. Carla Taunton and Dr. Heather Iglolorite, and Randell Adjei and Michelle De Lyon.
Episode 9 - Remixes and Vibrations (available April 3, 2021)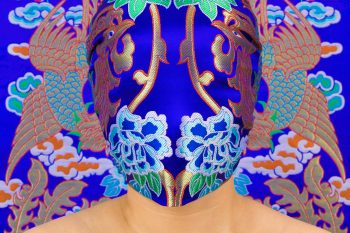 Remixes and vibrations will look at the transformation of media with sound, visual and screen-based formats. As our world rapidly shifts towards new and digital media, the screen is continuously within our reach. Conversations with Alan Greyeyes, Chun Hua Catherine Dong, Mark Stoddart, Jason Lewis, Dr. Johnson Witehira and Noelani Goodyear-Kaʻōpua investigate new movements in music, photography, VR, AR and AI.
Episode 10 - Moving Through Water (available May 3, 2021)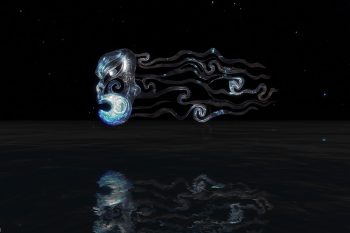 Moving through water will map out major water and trade routes that define the geographic boundaries of the Nuit Blanche 2021 exhibitions instead of the grid system that generally defines them. Beginning in the East and moving West: the Rouge River, Don Valley, Yonge Street, Garrison Creek, Humber River, Mimico Creek, and Lake Ontario, the focus is not on water but the way people navigate through space, exploring ideas of displacement and disruption through the social, cultural and architectural evolution of the city.
Belonging To Place Podcast Credits
Dr. Julie Nagam – Executive Producer and Host
Chris Penrose – Producer
Martín Anxxon- Editor and Sound Design
Joel Mierau – Sound Engineer
Nabil Shash – Designer
Noor Bhangu – Research Assistant
Alicia Roberts – Associate Producer
Josiah Joseph – Transcript Editor
---
Funded by: