Toronto Public Health Nursing Recruitment
By practicing health promotion strategies, policy development, community capacity building and more, you will have the opportunity to develop your career while positively impacting the health of Torontonians. Combine this with a collaborative culture, a supportive work environment and excellent benefits and it is clear why more than 1,700 employees have chosen to work for Toronto Public Health.
Toronto Public Health recruits baccalaureate-prepared nurses several times throughout the year. These professionals deliver services to individuals, families and communities to reduce health inequities across Toronto. Please monitor the City of Toronto's job seeker site for current opportunities.
Our Four Program Areas
Nurses in the Communicable Disease Control directorate are dedicated to preventing and controlling the spread of infectious diseases. In response to new and emerging health issues and to prevent the spread of disease, Public Health Nurses:
provide clinical services such as sexual health clinic services, provision of immunizations and TB screening clinics
conduct home visits and liaise with health care practitioners and community partners
provide health education to individuals and groups
investigate and manage case reports of communicable diseases and follow up with those exposed
participate in outbreak management.
Employee Testimonials
As a communicable disease investigator I help to manage and investigate reportable diseases, conduct necessary contact tracing and provide health education/interventions. As Toronto Public Health strives to promote equity in healthcare, the challenge to meet the needs of the community or individuals presents unique opportunities for Public Health Nurses to apply skills. Michael
The most important thing I've learned during my work at Toronto Public Health is the significance of 'meeting clients where they are' in life. This phrase helped me actualise the true meaning of client-centred care. Fatema
The Chronic Disease and Injury Prevention (CDIP) directorate works collaboratively with childcare settings, schools, workplaces, child care settings and community agencies and organizations to reduce the burden of chronic diseases and injuries.
Public Health Nurses working in the CDIP directorate work within interdisciplinary teams to:
assess physical and social environments for risk and protective factors that influence the prevenetion of chronic diseases and injuries
work with communities to plan, implement and evaluate programs and services that prevent chronic disease and injuries
build capacity of community partners, including adult influences of children and youth, to promote and facilitate healthy living behaviours and learning environments
support workplaces to optimize the health of their employees and their organizations
advocate for and contribute to healthy public policies related to chronic diseases
build and sustain partnerships across sectors, locally and provincially, that advance chronic disease and injury prevention goals.
Intake Public Health Nurses provide telephone assessment, information and counselling to assist individuals and families in developing and achieving their health goals.
Employee Testimonials
My job is rewarding. I'm gratified when I've helped someone navigate the health care system or learn something new. The simplest comment like facilitating a group and someone saying 'thank you for making this fun for us,' makes a huge difference to me. Informal feedback like that is invaluable. Angela
As a public Health Nurse in Chronic Disease and Injury Prevention I work specifically with youth. What I love about my job is that it allows me to address the different needs of the community, while also building the capacity of the community to take control of their own health. Randa
In my role as Public Health Nurse at TPH, I work independently as a regulated health care professional in the community. I benefit from the support of my team and management who have a variety of education and professional backgrounds to help me function autonomously in the community. Xavier
Nurses working in the Healthy Communities directorate identify and address social determinants of health to support individual, group and community resiliency.
By partnering with schools, workplaces, neighbourhoods, health and community organizations, Healthy Communities Nurses:
identify and address urban issues
promote sexual and mental health
reduce risks associated with alcohol and other drugs and substances
promote and support implementation of the Healthy Schools approach
support programs for children and youth that build resiliency, including support for mentoring in schools
deliver health promotion programming to children, youth and families
provide case management and advocacy for vulnerable populations.
Healthy Communities Nurses use multiple strategies that are directed toward individuals, groups, communities and or municipal government, including:
health education, disease prevention, health promotion and harm reduction
public policy development, implementation and advocacy initiatives
community engagement and capacity building
home visiting and short-term case management.
Employee Testimonials
I have worked for the City as a Public Health Nurse for 25 years, mostly in Healthy Communities, Substance Misuse Prevention. I was diagnosed with a disabling illness, but thankfully, the City has accommodated me. I have been able to keep working full-time in the job that I love. Patricia
As a Public Health Nurse working on the Vulnerable Adults and Seniors Team, I assess and connect isolated clients with community supports and services. What I appreciate most in my work is the opportunity to stand in the gap and speak on behalf of vulnerable clients who cannot advocate for themselves. Omolayo
Working with diverse communities, I help people help themselves in terms of their health and well-being. I have learned how to lead from behind as well as facilitate meaningful and important discussions related to health promotion. Renee
Child Health and Development Nurses foster the potential of Toronto's children through excellence, leadership and innovation and are working together to put children first in three program streams:
Healthy babies healthy children
Reproductive and infant health
Early years
Healthy Babies Healthy Children
Nurses working in the Healthy Babies Healthy Children stream work alongside Family Home Visitors to promote healthy child growth and development by:
home visiting during the prenatal, postpartum and parenting period aiming to promote healthy pregnancies and parent-child relationships
establishing therapeutic relationships with clients using assessment, intervention and advocacy strategies
collaborating with community partners through service coordination to improve access and referral to community programs and resources
Reproductive and Infant Health
Nurses working in the reproductive and infant health stream engage in programs and services focused on:
preconception health
pregnancy
breastfeeding and infant feeding support
perinatal emotional adjustment
policy development for safe environments for young children
Early Years
Nurses in the Early Years stream deliver early learning and child development services such as:
screening and assessment of young children for early identification of health and development concerns
parenting education groups, resources, policy and advocacy
social media and health promotion campaigns related to child health and development
services and support for nutrionally at-risk children and families
Employee Testimonials
Toronto Public Health truly fosters professional development and has developed my competence as a nurse by giving me the support, resources and time to increase my skills and knowledge. Bina
I am proud to be a Public Health Nurse with such a well-respected organization like Toronto Public Health. The use of current evidence-based research, the availability of educational opportunities, and the support of management have enhanced my nursing practice and have resulted in professional and personal growth. Nancy
As a Public Health Nurse at Toronto Public Health, I have the opportunity to work in a diverse number of community settings. The most rewarding part of my job is working with new mothers, knowing that I am making a difference for the families in the city of Toronto. Leora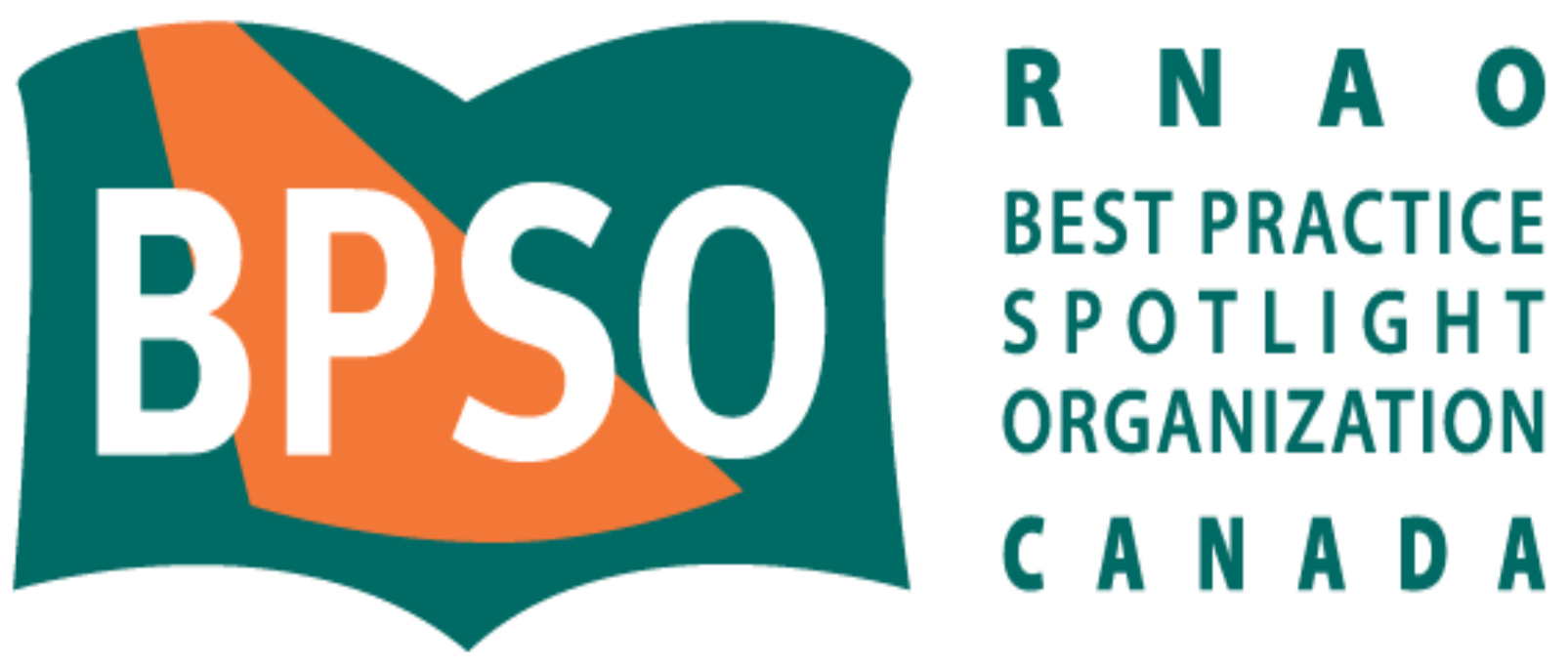 Toronto Public Health is Proud to Be a Best Practice Spotlight Organization
TPH is proud to be designated as a Best Practice Organization (BPSO). This award recognizes our commitment to following best practice guidelines in all of our services. These best practice guidelines are resources that help health care workers provide a high standard of client care.
TPH is currently using the following best practice guidelines in our programs:
Being a BPSO® supports TPH's goal to make Toronto the healthiest city possible by offering Torontonian's the highest quality of programs and services.