City Update E-Newsletter
If you'd like to receive City Update by email six times a year, please subscribe. Be sure to add TorontoCityUpdate@toronto.ca to your address book to avoid the newsletter going to your junk folder.
---
Toronto at Your Service
Growing Toronto's cycling network
With more people riding bicycles in Toronto than ever before, it's no surprise demand for safe, connected cycling routes is on the rise. The Cycling Network Plan Update, which was recently approved by City Council, will help to better coordinate cycling planning with larger neighbourhood projects and will deliver new and safer cycling routes with the goal of eventually connecting every part of the city. Learn more about Cycling in Toronto and what could be planned for your neighbourhood.
Use taxis and ride-sharing companies?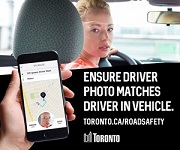 The City regulates both taxis and ride-sharing companies. Before getting into a ride-share vehicle, check that the driver's photo on the app matches the driver in the vehicle and that the licence plate number given matches the one on the vehicle. Only taxis are permitted to pick-up passengers hailing a taxi on the street and to use designated taxi stands. Know before you ride. Check out 10 things to remember when using taxis and ride-sharing companies.
New road safety measures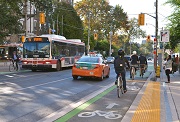 Toronto City Council has adopted three reports that will result in initiatives designed to reduce speeds, change driver behaviour and lower the number of traffic-related fatalities and serious injuries on Toronto's streets. Council approved updates to the Vision Zero Road Safety Plan and Automated Speed Enforcement program, as well as the Administrative Penalty System report, which will introduce parking fine increases in school and community zones.
Have your say: child care and early-years programs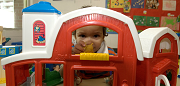 Families in Toronto with children aged 12 or younger are invited to complete a survey about child care and early-years programs before September 18. Information gathered from the survey will help inform the Children's Services 2020-2024 Service Plan, which will guide the planning of early learning and child care in Toronto. A separate survey is also available for children age six to 12 to provide their input (with assistance from a parent/guardian). The surveys are available in multiple languages.
Public space on King Street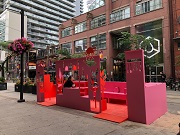 Come down to King Street and check out the City's new parklets! These new public spaces provide more seating for people to relax, socialize and enjoy the energy and culture of this dynamic street. It's easy to get to King Street either by streetcar, walking or cycling, and there is plenty of parking nearby.
Make the Right Call – non-emergencies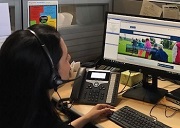 Knowing who to contact for non-emergencies means you get the information you want, when you need it. Call 311 or go online for information about non-emergency City services and programs. For non-emergency police matters, call 416-808-2222 or file a report online. And, as always, call 911 if people or property are at immediate risk.
New bylaw for sidewalk cafés and marketing displays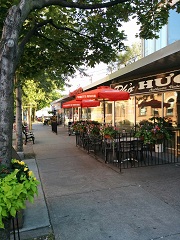 Do you have a sidewalk café or marketing display outside your business? A new and harmonized bylaw for sidewalk cafés and marketing displays comes into effect on September 1. The new bylaw will modernize regulations, create consistent guidelines and standardize the application process. Existing conditions attached to permits issued before September 1 will continue to apply, but there are updated fees and regulations that current permit holders need to comply with.
NACTO Conference in Toronto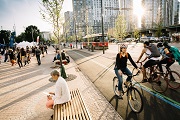 For the first time, the National Association of City Transportation Officials (NACTO) 2019 Designing Cities Conference will be held outside of the U.S. The City of Toronto has been chosen as the host sponsor of this conference bringing together 900 transportation and planning experts and professionals from across North America. Featuring meetings, panels and discussions about best practices around street design and mobility, how to advance the state of transportation in cities everywhere and much more, NACTO will be an exciting opportunity to showcase how we plan in Toronto.
Get Involved
Nominations for Access, Equity and Human Rights Awards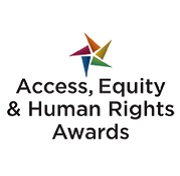 The City's Access, Equity and Human Rights (AEHR) Awards recognize the achievements of people or programs making a difference in Toronto by working to eliminate discrimination or break down barriers to equality. Nominations open on August 12 and close on September 13. Check the web page for more information.
Your Toronto
So Much to ZOO at Toronto Zoo!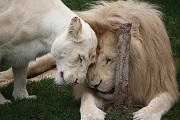 The Zoo's new Dawn to Dusk Thursdays feature extended hours until 9 p.m. every Thursday throughout the summer, with Splash Island hours and last admission extended until 8 p.m.! Plus, those arriving after 5 p.m. receive a 25 per cent discount on admission. Be sure to visit on one of the special Saving Species Days, highlighting the importance of conservation for a variety of threatened species at the Zoo. Check out the Zoo's full schedule to see the many funs things happening and follow on Facebook and Twitter @TheTorontoZoo.
Chinese Canadian experience brought to life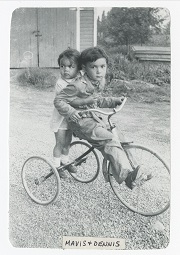 The public is invited to Toronto Public Library's launch of its new exhibit, Plum Blossom from the Bitter Cold: Selections from the award-winning Chinese Canadian Archive, on Monday, August 26 at the Toronto Reference Library. Through family photos (including pictured archival image of children Mavis and Dennis Chu, provided by Mavis Garland), letters, memorabilia and artwork, the exhibit captures the daily life, community spirit and contributions of Chinese Canadians to Toronto and Canada. It runs from August 17 to October 27, with guided tours offered Tuesdays at 2 p.m.
New murals beautify Ashbridges Bay Skatepark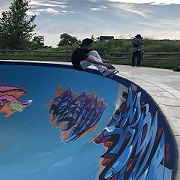 The Ashbridges Bay Skatepark has been refreshed with striking new murals created by local street artists. The project is the largest of its kind in Canada with more than 5,000 square feet of the skatepark surface painted by some of the best graffiti artists in Toronto. This graffiti mural project was organized by the Toronto Skateboarding Committee in partnership with the City of Toronto, including StreetARToronto (StART), as well as local artists and volunteers.
Finch Avenue's 33 new murals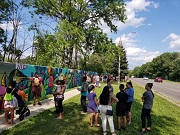 Community consultations and collaboration have led to the creation of a stunning, huge new mural incorporating 33 individual murals by Toronto street artists and spanning 576 feet along Finch Avenue West between Kipling and Islington. The series of murals weaves together images inspired by Indigenous narratives, personal experiences of local residents and the landscape of the Humber River. This project was produced in partnership with the City of Toronto, including StreetARToronto, and is a signature project of the City's Cultural Hotspot.
First east-end mural ready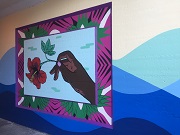 The first of a series of nine underpass murals along the Carlaw-Dundas rail corridor is finished! Part of the East End Bridges to Art underpass series, the newest street art mural was created by lead artist Kirsten McCrea and is located at Gerrard St. E. and Carlaw Ave. Several different artist design concepts were considered for the underpass by a community advisory committee who then selected a winning design concept for each underpass. The work is funded through the StART Underpass Program (StART UP), which aims to beautify underpasses around Toronto.
Pianos on the Square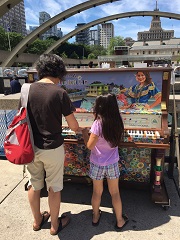 Whether you're forte is playing "Chopsticks," you're a concert pianist or you're a kid who would love to try their hand at tickling the ivories, you're invited to come play one of three pianos located around Nathan Phillips Square this summer! The three colourful keyboards, which were part of the Pan Am Games, are here until September 3 and everyone is welcome to come play them (note: pianos won't be displayed during inclement weather).
Another successful Toronto Newcomer Day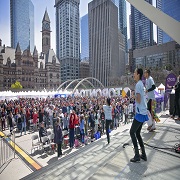 Attendance was up again this year at the fifth annual Toronto Newcomer Day with approximately 10,000 people coming out for a fun-filled day featuring entertainment and information for newcomers from 22 City divisions, 74 community agencies and nine sponsors. The City of Toronto would like to thank the event sponsors, partners, agencies and the community for another successful event celebrating and welcoming newcomers to our city.
Environmental Initiatives
Great Lakes Circular Economy Forum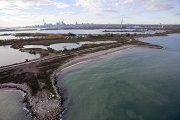 The first Great Lakes Circular Economy Forum was held in Toronto in June. The circular economy aims to reduce waste and maximize resources by moving away from the linear "'take-make-and-dispose" approach to a more circular system that focuses on product longevity, renewability, reuse and repair as well as resource recovery. The Forum was co-convened by the United Nations Environment Programme, the City of Toronto and the Council of the Great Lakes Region to identify innovations, policies, infrastructure, investments and collaborations necessary to create a circular economy in the Great Lakes region.
Don't wash dirt from your car into the lake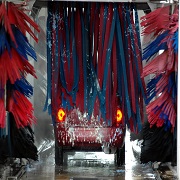 The dirt on your car can contain toxic chemicals, heavy metals, oil and grease. When you wash a car in your driveway or on the street, dirty, soapy wastewater runs into the storm sewers and straight into local waterways. Use a commercial carwash instead, where the wastewater is fully treated. Check out other car washing options that get your car clean and help keep the environment green.
What to do if you see a spill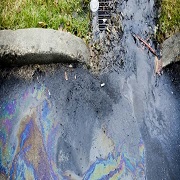 The City takes spills affecting the environment and sewer system seriously. This includes spills directly entering rivers, streams and Lake Ontario, as well as pollutants that enter the sewer system through manholes or the square grates on the road called catch basins. If you see a spill, report it to 311 right away. Your identity can be kept confidential at your request. Learn more about what to do if you see a spill and how the City will deal with it.
When it's safe to swim in the lake after rainfall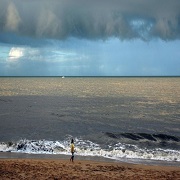 It's unsafe to swim in the lake during and within 48 hours after a rainfall. This is because rain flows along the roads picking up pollutants on its way to Lake Ontario. As well, bacteria from combined sewers can overflow into the lake – a major issue in many older cities. Learn more about what the City is doing to manage this problem and improve our lake and river water quality, and find out where it's safe to swim.
---
Awards and Accolades
City recognized for Solid Waste excellence
The City was recently honoured with three awards from the Municipal Waste Association (MWA). The MWA Awards recognize municipalities for excellence in promotion and education programs in a number of different categories. Up against other municipalities across Ontario, the City of Toronto won gold for the TOwaste app in the "Digital Tool" category, gold for Community Reduce & Reuse Programs in the "Other P&E (Promotion & Education) Tool" category and silver for the Jack Armstrong "Get that garbage outta here!" campaign in the "Campaign" category.