City Update E-Newsletter
If you'd like to receive City Update by email six times a year, please subscribe. Be sure to add TorontoCityUpdate@toronto.ca to your address book to avoid the newsletter going to your junk folder.
---
Toronto at Your Service
Toronto earns prestigious fire service accreditation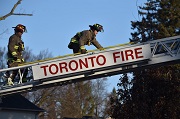 Toronto Fire Services has earned accreditation from the Commission on Fire Accreditation International. The City of Toronto is now the largest city in North America with an accredited fire service. This prestigious accreditation recognizes the City's dedication to continuous improvement and commitment to providing residents with the highest quality of service. The process involved a comprehensive review of every aspect of Toronto Fire Services operations across 10 categories and 256 key performance indicators.
Potholes in the city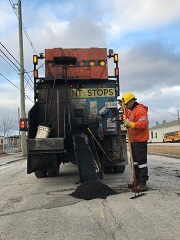 Not only are potholes a nuisance, they can be a danger to drivers and cyclists. Extreme cold followed by sudden thawing periods – weather we experienced too many times this past winter – has a dramatic impact on our roads. On a typical day, 25 crews are out proactively repairing potholes and improving Toronto's roads. Residents and business owners can help by reporting potholes. Learn more about potholes on the City's website.
Utility cut repairs coming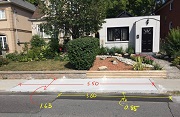 Expect to see crews in your neighbourhood marking pavement with paint throughout April into May. It's the start of a summer-long program to help improve roads and sidewalks by making permanent repairs to existing 'utility cuts.' A utility cut is a place where areas of the sidewalk and/or road were cut out to improve, install or remove things like watermains, gas mains, power lines and telecommunications infrastructure. Work is expected to take place from May to October and may result in temporary neighbourhood road restrictions.
Think road safety first
Spring has sprung in Toronto which means more pedestrians and cyclists will be out taking advantage of the fair weather. Pedestrians and cyclists need to be alert and drivers need to stay focused, slow down, obey the rules of the road and always be aware of their surroundings. Vision Zero is an action plan focused on reducing traffic-related fatalities and serious injuries on Toronto's streets.
Cycling in Toronto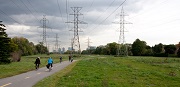 It's fast and easy to plan a cycling trip in the city this spring. An online map of Toronto's cycling network will help you plot your route and get you on your way. Free printed copies of the map can be picked up at libraries, community centres, civic centres and most bike shops.
Your Toronto
Environmental Initiatives
Asking apartment and condo residents to sort it out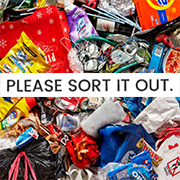 Did you know that over half of what could have been recycled in apartments and condos – like bottles, cans and cardboard – is being tossed in the garbage? When recycling is thrown in the garbage, it ends up in the landfill. Please sort your recycling and put it in the right bins. Not sure what goes where? Visit toronto.ca or check the Waste Wizard.
Safe drinking water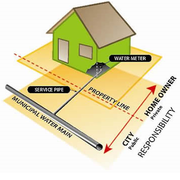 Water produced at the City's drinking water treatment plants does not contain lead. But lead pipes can be found in homes built before the mid-1950s. Here's what to do if you suspect there might be lead in your pipes:
Hire a plumber to determine if your pipes are lead
Pick up a free lead test kit
If you have lead pipes, consider replacing them
The City is replacing lead pipes on public property and has a Corrosion Control program that creates a protective coating inside lead pipes. Learn more about lead and drinking water.
Don't wash dirt from your car into the lake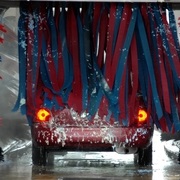 The dirt on your car can contain toxic chemicals, heavy metals, oil and grease. When you wash a car in your driveway or on the street, dirty soapy wastewater runs into the storm sewers and straight into local waterways. Use a commercial carwash instead, where the wastewater is fully treated. Check out other car washing options that get your car clean and help keep the environment green.
Basement flooding is on the rise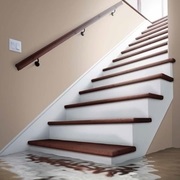 Get prepared to avoid a flood:
Ensure that water on your property drains away from your home
Disconnect your downspout from the City's sewer
Keep eavestroughs clear of leaves and other debris
Fix cracks or leaks in your home's foundation, basement walls and windows
Keep fat, oil and grease out of drains to help prevent clogged pipes
Consider installing a sump pump and backwater valve to help prevent sewer back-up
Learn more about basement flooding prevention.
Awards and Accolades