City Update E-Newsletter
If you'd like to receive City Update by email six times a year, please subscribe. Be sure to add TorontoCityUpdate@toronto.ca to your address book to avoid the newsletter going to your junk folder.
---
Toronto at Your Service
Happy Pride Month!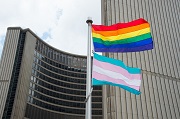 The City of Toronto is a partner of the annual Pride Festival and Mayor John Tory officially proclaimed June as Pride Month in Toronto and raised the rainbow and transgender flags at City Hall on June 4. In the lead up to the annual Pride Parade on Sunday, June 23, there are several events around the city. Follow events online using #PrideTO.
Indigenous Peoples Day Sunrise Ceremony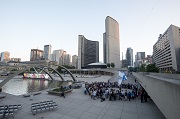 In celebration of National Indigenous Peoples Day, the City will host a Sunrise Ceremony at City Hall. This traditional ceremony includes a sacred fire, smudging and drumming. It starts at 5:30 a.m. on June 21 on Nathan Phillips Square near the five Indigenous flags. All are welcome to attend the ceremony and the reception that follows. Other Indigenous events, including the Indigenous Arts Festival at Fort York, will take place in June. More information
Aid for low-income seniors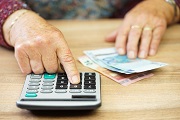 Low-income seniors and people living with a disability can take advantage of four City programs that provide water, solid waste and property tax bill relief. For eligibility requirements and an application checklist, visit the City's website or call 311.
Property Tax Increase Cancellation Program– Property owners who are eligible may have their property tax increase cancelled.
Property Tax Increase Deferral Program – Property tax increases may be deferred without interest for eligible property owners, but must be repaid when the property owner no longer owns their home.
Water Rebate Program – Those consuming less than 400 cubic metres (m³) of water each year can receive a partial water rebate.
Solid Waste Rebate Program – New for 2019, those using small, medium or large size garbage bins may qualify to receive a rebate for the garbage collection charge on their utility bill (extra-large garbage bins are excluded).
Applying for a new business licence or permit?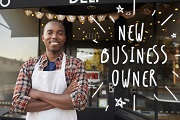 The City is improving its application process for new business licences and permits. As part of the new process, which will help you get your licence in one visit, applicants must submit a complete application that includes all their documents. Incomplete applications will not be accepted. Forms and application requirements are available online. To submit an application, visit the Licence and Permit Issuing Office (850 Coxwell Avenue, 3rd Floor).
Bike Month is here!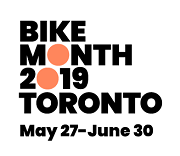 Guided cycling tours, workshops and social events are among hundreds of cycling-themed events taking place across Toronto this month as part of Bike Month. Now in its 30th year, Bike Month raises awareness of cycling as a great way to get around the city – and one that's good for both fitness and the environment. For a list of events, check the Bike Month calendar.
New bike station under Nathan Phillips Square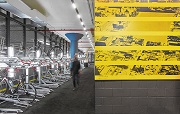 A new bike station is now open under Nathan Phillips Square. Register for secure, indoor, all-day bike parking in the heart of downtown. The new facility also offers washrooms and showers. There are now four City of Toronto-operated bike stations, with other locations at Union Station, Victoria Park subway station and Finch West station.
School's out for summer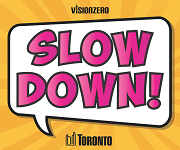 Schools across the GTA are about to let out for the summer. Drivers should expect more children to be outside, especially near residential areas, parks and playgrounds. Please be cautious when driving. In particular, watch your speed and obey traffic rules. Learn more about Vision Zero, the City's action plan focused on reducing traffic-related fatalities and serious injuries on Toronto's streets.
Calling all dog and cat owners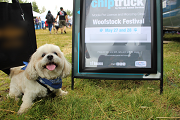 Is your dog or cat licensed, microchipped and vaccinated? Come to a Chip Truck event in your neighbourhood to get all three services for a total cost of $25 per cat and $35 per dog. Pay only $10 with a current City of Toronto pet licence. Appointments are not necessary; just bring your photo identification showing your address. Please make sure your dog is on a leash and your cat is properly contained in a carrier. Learn more about dates and locations.
Outdoor time with your dog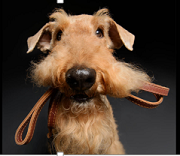 With the warm weather here and more people outside, it's important to respect your neighbours and the environment when taking your dog for a walk. Remember to keep your dog on a leash in public at all times, unless in designated off-leash areas. Ensure your dog's licence is visible, put dog poop in the Green Bin, keep your dog hydrated and never leave your dog in a parked car. Tips
Get Involved
Share your vision for decision making in Toronto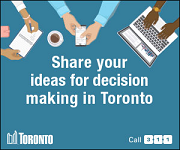 A Special Committee is reviewing recent changes to City Council and we want to hear what you think about these changes as well as your ideas for supporting City Council's local and city-wide decision making. We are holding five public meetings across the city: Etobicoke Olympium (June 10), Scarborough Civic Centre (June 12), North York Civic Centre (June 13), Metro Hall (June 15) and North Toronto Memorial Community Centre (June 17). If you can't make it to a meeting, you can still have your say by participating in an online survey.
Electric vehicles in Toronto: Have your say!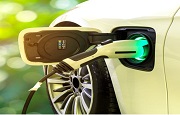 Supporting the transition to electric vehicles is a key part of the City's TransformTO climate action strategy to reduce greenhouse gas emissions. The City invites residents and businesses to learn more about electric vehicle initiatives in Toronto and provide input into its proposed Electric Mobility Strategy by attending a public consultation event on Thursday, June 27 from 6 to 7:30 p.m. at Metro Hall (55 John Street). An online survey is also available from June 24 to July 5 for sharing your thoughts.
Your Toronto
Yoga in the Square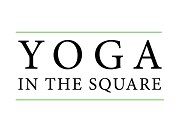 Come out and enjoy free yoga sessions at Nathan Phillips Square and Mel Lastman Square this summer compliments of the City of Toronto. Yoga in the Square at Nathan Phillips Square is led by instructor Charlotte Singmin on Wednesdays from noon – 12:30 p.m. until September 11 (excluding June 26, July 3 and August 7). Ichih Wang leads the session at Mel Lastman Square on Tuesdays from noon – 1 p.m. Bring your mat, water, sunscreen and a friend!
Live music at City Hall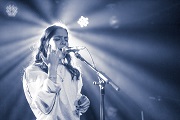 City Hall Live is back with an impressive lineup of talent ready to entertain you this summer. This program gives local artists the opportunity to show off their talent as well as the diverse and varied wealth of music in Toronto. City Hall Live takes place at Nathan Phillips Square every Wednesday from 12:30 to 1:30 p.m. until September 10 (except June 26, July 3 and August 7). Check out the schedule of performances.
Get involved with StreetARToronto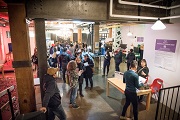 We're looking for artists, facilitators and volunteers who are interested in supporting and creating projects for StreetARToronto (StART). StART engages local artists to help reduce and replace graffiti vandalism with colourful and vibrant art work at locations throughout the city. There are many ways to get involved and it's easier than ever to be part of StART. Simply respond to an expression of interest online, by video, phone or in person!
Underpass projects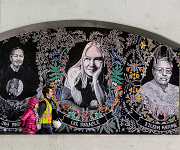 Street artists are transforming underpasses around the city into breathtaking murals as part of the StART Underpass Program (also known as StART UP). Vibrant and meaningful murals by Indigenous and non-Indigenous artists are in the works in the heart of Weston Village (on Lawrence Avenue east of Weston Road) as well as near Wilson Road and Bathurst Street. A new mural at Thirtieth Street (between Akron Road and Elder Avenue) will be unveiled on June 15. Watch for new works by local artists around Toronto this summer.
New Indigenous photo exhibit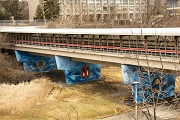 Residents and visitors are invited to experience a new contemporary photography exhibit showcasing street art throughout Toronto created by Indigenous artists and advisors. The exhibit runs from May 30 to June 26 at The Freedom Factory Gallery (22 Dovercourt Road).
Basketball court as a canvas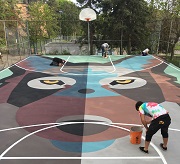 An outdoor basketball court in Scarborough located at 90 Mornelle Court has been transformed into a work of art through the StreetARToronto program in partnership with Social Development, Finance & Administration – Tower & Neighbourhood Revitalization Unit and Toronto Community Housing. Inspired by the globally celebrated organization Project Backboard, local artists BirdO and Wayne spent months consulting with the community before leading a group of local volunteers in transforming a basketball court into a vibrant canvas.
Environmental Initiatives
MyWaterToronto – Track water use online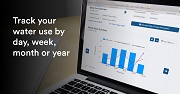 Did you know that a leaky toilet can waste up to 20,000 litres of water a day? This can add about $80 to your utility bill each day. MyWaterToronto is the City's online water use tool. Use your utility account information to sign on and track your water use, identify leaks and look for ways to save water and money – anytime, anywhere.
TransformTO – implementation update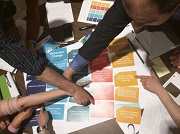 Later this month, the City will provide a status update on the implementation of its TransformTO climate action strategy, which was unanimously endorsed by City Council in 2017. The strategy outlines a series of short- and long-term actions to meet the City's greenhouse gas emissions reduction targets, including a 65 per cent reduction by 2030 and 80 per cent by 2050. Work is underway to develop the next four-year implementation plan to further transform how we live, build, commute and use energy.