City Update E-Newsletter
If you'd like to receive City Update by email six times a year, please subscribe. Be sure to add TorontoCityUpdate@toronto.ca to your address book to avoid the newsletter going to your junk folder.
---
Toronto at Your Service
RentSafeTO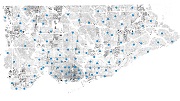 Toronto Public Library has a new, interactive branch map called The Big Picture. You'll find all 100 library branches featured on the map and you can zoom in and explore your library system on your own or take a quick guided tour. Read profiles of all the branches and find out things about Toronto Public Library that you never knew before. Each branch is designed to serve its unique neighbourhood, but they all provide great ways to read, learn, create and connect.
Queen Street towing pilot
Automated shuttle trial in Toronto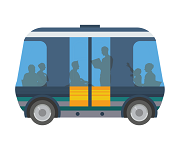 The City of Toronto, TTC and Metrolinx are working together to launch a trial of an automated shuttle service that could transport local residents to and from Rouge Hill GO station. There's still work to do, but the goal is to have the automated shuttle running by September 2020. Learn more about the shuttle trial and how it will help us understand the potential of fully automated vehicles.
Get Involved
Consultations on single-use and takeaway items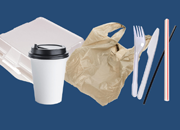 The City of Toronto is holding a second phase of public consultations on how to reduce single-use and takeaway items. The first phase of consultation took place in 2018 and we're now looking for feedback on specific items and proposed approaches for reduction, as well as on timelines. Tell us what you think in the online survey today and learn more about the consultations and opportunities to get involved.
yongeTOmorrow project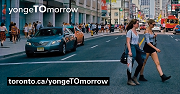 Yonge Street is an iconic destination in the heart of downtown Toronto where residents and visitors come to live, work, learn and play. The yongeTOmorrow project will consider opportunities to increase pedestrian space and improve the way people experience Yonge Street. An initial round of public consultation took place earlier this year and there will be more opportunities for the public to provide their input as we move toward defining the future of downtown Yonge Street.
New datasets available
The City's Open Data Portal lets everyone access meaningful government data. Three new datasets are available. Apartment Building Registration (ABS) includes information on buildings registered in the ABS program while Apartment Building Evaluation contains scores for buildings registered in the RentSafeTO program. Both datasets can improve access to high-quality rentals and housing options. Pedestrian Network data analyzes walk times to the closest transit stops and amenities in Toronto. For updates on Open Data releases, subscribe to the newsletter.
Your Toronto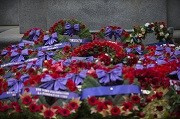 The City of Toronto will recognize and honour the bravery and sacrifices of men and women who gave their lives for peace and freedom by holding Remembrance Day services across the city. Members of the public are invited to attend services at Old City Hall, East York, Etobicoke, North York and York civic centres and Fort York National Historic Site on November 11. There will be a ceremony at Scarborough Civic Centre on November 10.
Louis Riel Day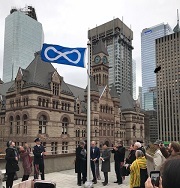 On Friday, November 15, the City will raise the Métis flag at City Hall in honour of Louis Riel Day (November 16). Louis Riel is remembered as a founder of confederation, a political and spiritual leader and a champion for minority rights. This year marks the 175th anniversary of the birth of Louis Riel and the 150th anniversary of the Red River Resistance, led by Riel in defense of the Métis.
King Street pop-up events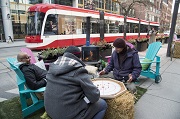 Embrace the upcoming winter weather and join us for a series of free community pop-up events located along King Street. Each Saturday from November 23 until December 21, you and your friends and family are invited to come out and enjoy warm treats, hot drinks, live music, a cozy warming station and more at rotating public parklets along the King Street corridor.
Sherbourne cycle track dedication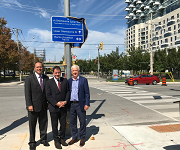 The Sherbourne cycle track has been dedicated in honour of Alan Heisey for his dedication and commitment to city building. Heisey is the Vice Chair of the TTC Board and has served as Chair of the Toronto Police Service Board and Chair of the Toronto Parking Authority. He is an avid cyclist who played a key role in the conception of the separated cycle tracks on Sherbourne, Richmond and Adelaide Streets.
Environmental Initiatives
Have your say on climate action in Toronto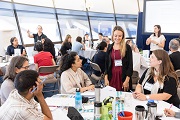 Residents are invited to share their ideas on climate actions and priorities to reduce greenhouse gas emissions in Toronto. To share your views, you can complete an online survey, host your own consultation or attend a public meeting:
• Thursday, October 17 at 6:30 p.m. at Warden Hilltop Community Centre
• Thursday, October 24 at 6:30 p.m. at North York Memorial Community Hall
• Wednesday, October 30 at 6:30 p.m. at Metro Hall
Input from residents will help inform the 2021 to 2023 implementation plan for the City's TransformTO climate action strategy.
City of Toronto issues its second green bond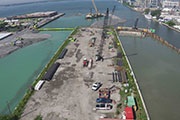 The City of Toronto recently issued its second green bond, raising $200 million to finance capital projects that will reduce greenhouse gas emissions and improve Toronto's resilience. Some of the projects to be financed through these bonds include: Port Lands flood protection; renewing City buildings, such as Toronto Community Housing buildings, with energy efficiency retrofits; expanding cycling infrastructure; and installing solar panels at City facilities. More
Make old new again!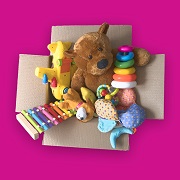 Did you know that the City of Toronto manages over 900,000 tonnes of waste every year? This requires a lot of money, energy and resources and takes up valuable landfill space. Reducing waste should always be top of mind as the less waste we produce, the less there is to manage. Join the waste reduction movement! Find out where to donate and buy used housewares, appliances, furniture and more.
Give clothes a new life through donation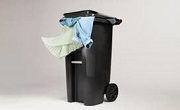 The average Toronto household throws out 17 kg (37 lb) of clothing and other textiles each year (based on City of Toronto household waste audits). We need to put an end to that trend because textiles that are put in the garbage end up in landfill, where they take up valuable space and release greenhouse gases contributing to climate change. Instead of throwing out unwanted clothing, give it a new life through donation. Check out this map of non-profit organizations in Toronto that accept items for donation or download the TOwaste app.
Mandatory downspout disconnection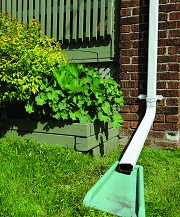 It's mandatory for all Toronto property owners to disconnect their downspouts from the City's sewer system when it's safe to do so. During heavy rain, sewers can become overloaded. This increases the risk of basement flooding and can result in polluted rainwater going into local waterways. By disconnecting downspouts, stormwater will be directed onto the property instead. Learn more and get tips for disconnecting.
Emptying your swimming pool for the season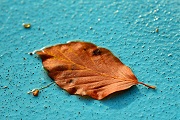 Water from pools contains chemicals that keep it clean and safe for swimming. However, these chemicals harm fish and other organisms living in our creeks, rivers and the lake. Follow these guidelines so you don't harm the environment:
Chlorine pools must be dechlorinated and can then be slowly discharged into the storm sewer system.
Salt water pools must be discharged into a sanitary system connection or onto a permeable surface on your property or the water can be removed by a provincially approved hauler.
Get more information on how to drain your pool, hot tub or spa.
Important reminder about your outdoor water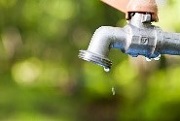 Outdoor water pipes are often the first to freeze, which can lead to costly property damage. You can protect your home by making sure you unscrew any hoses, turn off the outdoor water supply and allow it to drain before the first frost. Now is also a good time to ensure you know the location of your main water shut-off valve and verify that it's working properly in case your pipes freeze and burst this winter. Prevention tips
Save your pipes, don't flush wipes (and other stuff)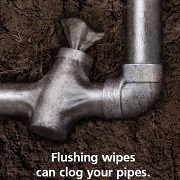 Flushing or pouring the wrong thing down your toilet or drains can not only damage your home plumbing, it can also cause blockages in the City's sewer pipes and lead to basement flooding. Help keep the entire sewage system working well. Please don't flush wipes or dental floss or pour fat, oil or grease down your drain. Check out a detailed list of what not to flush or pour down the drain.
Get the TOwaste app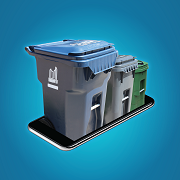 Never miss recycling or garbage day again. Download the City's TOwaste app on your smartphone or tablet to get access to collection schedules, the Waste Wizard search tool and information about where to find the nearest donation location or City drop-off depot.
Safe drinking water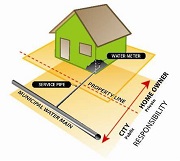 Water produced at the City's drinking water treatment plants does not contain lead. Here is some information about pipes that are lead:
Lead pipes can be found in homes built before the mid-1950s;
A plumber can determine if your pipes are lead;
Free lead test kits are available;
If you have lead pipes, consider replacing them;
The City is replacing lead pipes on public property;
The City's corrosion control creates a protective coating inside lead pipes.
Learn more about lead and drinking water.