City Update E-Newsletter
If you'd like to receive City Update by email six times a year, please subscribe. Be sure to add TorontoCityUpdate@toronto.ca to your address book to avoid the newsletter going to your junk folder.
---
Toronto at Your Service
Learn about City jobs
A message from Toronto Fire Services
650 Parliament Street update
Community Paramedic-led wellness clinics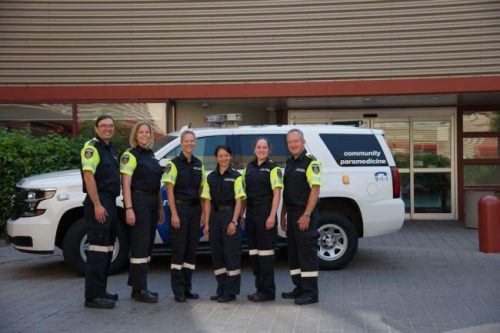 The Community Paramedic-Led Clinics pilot project, funded by Local Health Integration Networks, features weekly wellness clinics in six Toronto Community Housing buildings that aim to improve both the physical and mental health of residents as well as ensure they are connected to community services. The clients visit the clinic weekly to have their vital signs assessed, their current health status reviewed and to meet with two onsite social workers who can connect them with valuable services. The Community Paramedics have uncovered undiagnosed acute medical conditions and connected residents with family doctors to ensure continuing care and quality of life enhancement.
Get Involved
Indian Residential School Survivors Legacy Celebration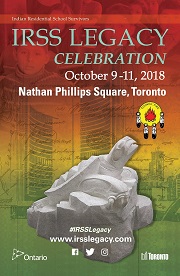 The IRSS Legacy Celebration, which took place October 9 to 11 on Nathan Phillips Square, was produced by Toronto Council Fire Native Cultural Centre in collaboration with the City. It featured Indigenous music, food, dance and demonstrations for all ages on stages and at more than 20 teepees around the Square.
Save your pipes, don't flush wipes (and other stuff)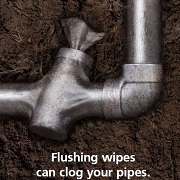 Did you know that flushing dental floss can clog your pipes? Many items that we use on a daily basis, even those labelled "flushable," do not dissolve. Flushing or pouring the wrong thing down your toilet or drains can not only damage your home plumbing, it can also cause blockages in the City's sewer pipes and lead to basement flooding. Help keep the entire sewage system working well – never flush wipes or dental floss or pour fat, oil or grease down your drain. Check out the City's list of what not to flush or pour down the drain.
Promoting a culture of waste reduction and reuse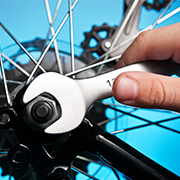 Many items that can be reused are thrown out every day. To help foster a culture of waste reduction, sharing, repairing and reuse in Toronto, the City is implementing five new Community Reduce & Reuse Programs. Together, the programs will help to build sustainable communities and reduce the amount of waste going to landfill. The programs are located in multi-residential buildings and community hubs and are being delivered in collaboration with local agencies and non-profit organizations.
Awards and Accolades
2018 Toronto Book Awards
David Chariandy is the winner of the 2018 Toronto Book Awards for his novel Brother, published by McClelland & Stewart. Described as a rich and moving portrait of a young family trying to survive in a changing city, Brother was chosen from a list of finalists that also included these four books:
Dionne Brand-curated The Unpublished City published by BookThug
Carrianne Leung's That Time I Loved You published by Harper Collins
Lee Maracle's My Conversations with Canadians published by BookThug
Kerri Sakamoto's Floating City published by Knopf Canada
This is the 44th year of the Toronto Book Awards. The awards were given out at a ceremony held at the Toronto Reference Library on October 10.