DRP E-Updates
DRP E-Update No. 63, December 13, 2018
The Design Review Panel (DRP) is a group of independent design professionals, including architects, landscape architects, urban designers and engineers. They review large-scale private development and public projects, and provide objective advice aimed at improving design of the public realm. Panel meetings are open to the public and interested persons are welcome to attend.
Next Meeting: Thursday December 13, 2018
Toronto City Hall, Committee Room 2 (2nd floor)
12:00 p.m. – 1 Delisle Avenue (1st Review)
Application: OPA & Rezoning
Slate Asset Management
Presentations:
Kevin Friedrich, Community Planning
Studio Gang Architects, WZMH Architects, Janet Rosenberg + Studio, Urban Strategies
The City has received applications to amend the Official Plan and Zoning By-law for a 48-storey (159 metres tall excluding the mechanical penthouse) mixed-use building with 263 dwelling units and retail uses at grade.
Overall, a total of 35,797 square metres of residential floor space will be provided, as well as 1,558 square metres of retail in the double height ground floor of the building.
The facade of the existing building at 1496-1500 Yonge Street will be incorporated into the podium of the new building.
Find out more: 1 Delisle Avenue
1:40 p.m. – Five Year Official Plan Review: Built Form & Public Realm Policies (2nd Review)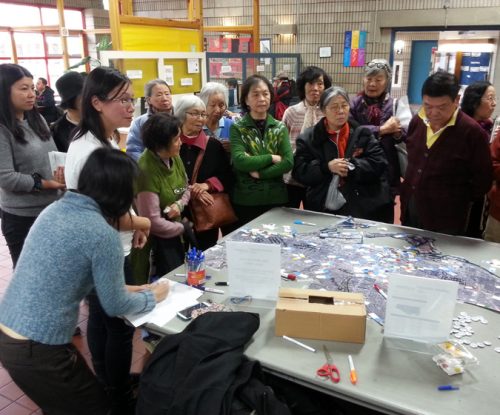 Presentations:
Steven Dixon, Strategic Initiatives, Policy & Analysis, City Planning Division
As part of the Official Plan Review, the City Planning Division is undertaking a review of the urban design policies related to Built Form and the Public Realm found in Chapter 3 of the Official Plan.
On August 7, 2014, Planning and Growth Management Committee (PGMC) directed City Planning Staff to consult with the public on urban policy directions. Following the public consultation process, on May 14, 2015, PGMC directed City Planning Staff to develop draft policies for the purposes of public consultation, based on 11 urban design policy directions.
Find out more: Official Plan Review
3:00 p.m. Adjournment
Our Latest Design Reviews
Read the latest reviews of planning applications and public projects in Toronto.
Design Review Members
The Design Review Panel is composed of 17 multi-disciplinary design-focused professionals including architects, landscape architects, urban designers, and engineers.
Design Review Network
In addition to the City Panel, two other panels operate in the following areas of Toronto:
Connect With Us
Email: designreviewpanel@toronto.ca
Twitter: @CityPlanTO