DRP E-Updates
DRP E-Update No. 57, June 22, 2018
The Design Review Panel (DRP) is a group of independent design professionals, including architects, landscape architects, urban designers and engineers. They review large-scale private development and public projects, and provide objective advice aimed at improving design of the public realm. Panel meetings are open to the public and interested persons are welcome to attend.
Next Meeting: Friday June 22, 2018
Toronto City Hall, Committee Room 2 (2nd floor)
1:45 p.m. – Woodbine Entertainment – 555 Rexdale Blvd (2nd Review)
Application: Site Plan
Brookfield & Great Canadian Gaming Corporation
Presentations:
Jack Krubnik, Urban Design
David Climans, CGL Architects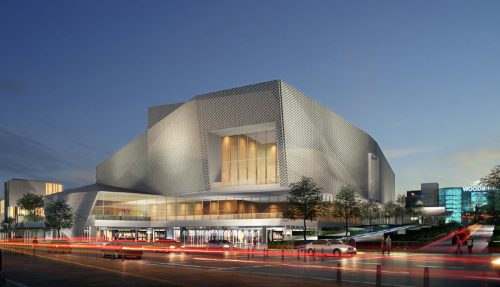 This application relates specifically to Block 10 in the proposed plan of subdivision. The proposal is for the development of a casino and performance venue, two hotels, and a parking structure. Retail uses are proposed within the casino area and fronting Lexie Lou Loop.
Find out more: Woodbine Entertainment
3:15 p.m. Adjournment
Our Latest Design Reviews
Read the latest reviews of planning applications and public projects in Toronto.
Design Review Members
The Design Review Panel is composed of 17 multi-disciplinary design-focused professionals including architects, landscape architects, urban designers, and engineers.
Design Review Network
In addition to the City Panel, two other panels operate in the following areas of Toronto:
Connect With Us
Email: designreviewpanel@toronto.ca
Twitter: @CityPlanTO