Constance E. Hamilton Award for Women's Equality
2019 Award Recipient: Elene Lam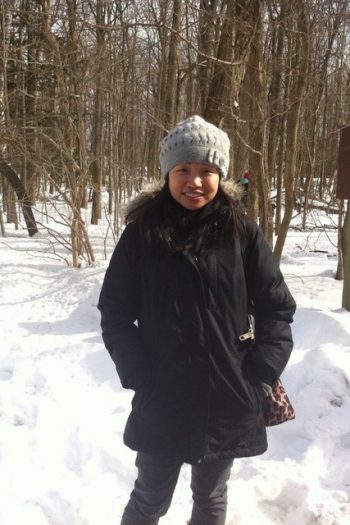 Elene Lam is an activist, community organizer, educator, and human rights defender. She has devoted herself to protecting the rights of and empowering marginalized communities – particularly sex workers, migrants, and precarious workers. She is the founder of Butterfly (Asian and Migrant Sex Workers Support Network) and has used diverse and innovative approaches to advocate social justice for migrant sex workers like leadership building and community mobilization. She has made transformative contributions to the migrant sex workers' movement in Toronto by being a unique and compelling player in sex worker rights, migrant justice, labour rights, and in gender justice circles.
Award Contributions
Awards a resident of Toronto whose actions have had a significant impact on securing equitable treatment for women in Toronto, either socially, economically or culturally.
Recipients of the Constance E. Hamilton Award have made a significant contribution to securing the equitable treatment for women in Toronto.
The women members of Toronto City Council select the recipient(s) of the Constance E. Hamilton Award for Women's Equality.
Past Award Recipients
2017 Award Recipient: Antree C. Demakos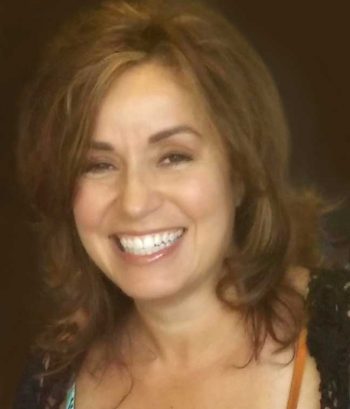 Antree Demakos has devoted her entire career to demystifying the law and helping millions of Canadians obtain better access to justice.
In 1993, Antree founded Legal Line, a federal non-profit organization that provides free legal answers, live help and professional referrals. For 25 years, Antree has continued to be the driving force behind this helping institution. Legal Line helps Canadians through a pre-recorded, 24-hour information telephone line, live telephone support and the website, Legalline.ca. Answers are easy to understand and available in 107 languages to service the majority of our population who are immigrants. Legal Line answers about 18,000 questions every day, with over 36 million questions answered to date.
Antree receives assistance from 625 volunteer lawyers and judges who help keep the information supplied by this vital public service accurate and up-to-date. She has also received the endorsement and support of 8,000 government and agency offices across Canada, which link to Legal Line and distribute her materials.
By removing barriers to justice due to poverty, education, language, disability, gender and geographic remoteness, Antree has empowered citizens within the legal system. Antree is an outstanding role model for all who seek justice and inclusion.
2016 Award Recipient: Paola Gomez
Paola Gomez is a trained human rights lawyer, community organizer, public speaker, artist facilitator, writer and dreamer. A member of PEN Canada's Writers in Exile, Paola is involved in causes such as ending violence against women and forced migration, as well as community engagement.
Paola is the co-founder and director of Sick Muse Art Projects. In this role, she has developed an innovative way of integrating conversations about identity, inclusion and community engagement into community art programs. She facilitates creative writing workshops for women who are survivors of sexual violence and promotes reconciliation and acceptance through arts for Colombians affected by years of armed conflict in the region. She also created a micro-grant program in Colombia which supports community art programs in rural areas of the country.
Paola was awarded the 2008 Toronto Community Foundation Vital People grant in recognition of her exceptional community initiatives. The Canadian Centre of Victims of Torture (CCVT) awarded Paola with the Amina Malko Award for her work in supporting refugee women in Canada.
Paola writes poetry, essays and short stories. As a community leader, researcher and emerging curator, she has contributed to the access and visibility of other Latin American artists in the Toronto art scene. Paola has co-curated the Art of Non-Violence Collective art exhibits, 'For Love to Frida and Other Women' and 'Mientras Las Hojas Caen'.
2015 Award Recipient: Andrea Sesum
Andrea Sesum had created a first ever equity association for Paralegal Women-Women's Paralegal Association of Ontario.  She had created networking, mentorship, education activities for women Paralegals. Andrea had also usefully submitted issues of importance before the Legislative Assembly, Attorney General, Law Society of Upper Canada. Women's Paralegal Association Ontario had made wonderful stride in the industry to better the paralegal women in the profession. Andrea Sesum is wonderful leader and example of a strong giving and an innovative leader.
2014 Award Recipients
Rosemary Gay Moodie
Rosemary Gay Moodie is a dedicated volunteer, philanthropist, advocate and role model for young girls and women who seeks to improve the lives of women at grass root levels. She is highly recognized for her contributions to the medical community during her time at the Hospital for Sick Children, but also in her paediatric clinic located in one of Toronto's priority neighbourhoods. Rosemary continues to mentor young African-Canadian students and many young physicians-in-the-making.
The reach of her volunteerism is vast. Rosemary's contributions range from fostering the health of the community, supporting early childhood education in developing nations and helping to break the cycle of poverty. Her work touches the lives of single, low income Aboriginal women in Canada fleeing violence and extends to children in Jamaica and Haiti. She has contributed to and continues to be involved with many boards including: Food for the Poor Canada, Project for the Advancement of Childhood Education Canada, Scotiabank Foundation and St. Joseph Health Centre in Toronto.
As president and board chair of the Young Women's Christian Association (YWCA) Toronto for three years, Rosemary worked to expand the organization's affordable and supportive housing options for young women living with mental health and addiction issues, as well as low income single women and those fleeing domestic violence. She has nurtured young women's leadership on the Board of Directors and continues to empower young women by setting an example of a strong, inspiring female visionary.
In 2012, she was an International Women's Day honouree and was recognized by the Hospital for Sick Children for 25 years of outstanding service. Rosemary was the recipient of the Ontario Medical Association's Glenn Sawyer Service Award and the Harry Jerome Health Sciences Award.
Anne Rochon Ford
Anne Rochon Ford has been a quiet, steady and forceful champion for women's health, both in Toronto and across Canada. Anne is currently the Executive Director of the Canadian Women's Health Network, and a Research Associate with the National Network on Environments and Women's Health at York University. She has a long history of advocacy and activism in support of women's health in Toronto. As a founding member of Willow Breast Cancer Support and Resources Services (1994), Women and Health Protection (1997), the Toronto Women's Health Network (1981), the Ontario Women's Health Network (1997), and DES Action Toronto (1984), Anne has shown an incredible commitment and vision for an inclusive women's health agenda.
As a writer, Ms. Ford has edited and authored a number of important publications including The Push to Prescribe: Women and Canadian Drug Policy (2009), and Access to Midwifery: Reflections on the Ontario Equity Committee Experience, in Reconceiving Midwifery (2004). For the DisAbled Women's Network of Ontario, she wrote a booklet for health care professionals about making their practices more accessible to women with disabilities (1993). And on the occasion of the 100th anniversary of the admission of women into the University of Toronto, the UofT Press published Anne's book, A Path Not Strewn with Roses: 100 Years of Women at UofT (1984).
In both her professional and volunteer lives, Anne has demonstrated a lifelong commitment to ensuring that women are not further harmed by environmental chemicals, a situation that can have both serious health effects and, sometimes, a life-long impact. She has also worked tirelessly to help establish strong women's reproductive health programs and choices, such as the midwifery program now in place across Ontario. In addition to her numerous publications and voluntary leadership efforts within the women's health movement in Toronto, Anne has also served several government appointments, including on the Ontario Advisory Council on Women's Issues (1986-1988) and the Interim Regulatory Council on Midwifery (1991-1992).
She continues to champion women's health in her current roles with the National Network on Environments and Women's Health and the Canadian Women's Health Network, all while researching and profiling important groundbreaking research on the impact of toxins in the workplace, environmental causes of cancer and the influence of alcohol on young women. Her most recent work involves studying the environment that nail salon staff work in and the impact that has on their health. Anne's work continues to raise awareness and understanding as well as demanding strong policy responses from various levels of government.
Valerie Mah
Valerie Mah believes no child should go hungry, and throughout her accomplished teaching career, she worked to establish food programs for kids and supports for moms and families. She grew up working in her family's restaurant in Brockville, Ontario, where her commitment to food and nutrition started early.
Valerie attended Toronto Teachers' College and for 17 years she was a Special Ed teacher working with emotionally disturbed children. She earned a B.A., B.Ed and M.Ed. from the University of Toronto – all taken as a part time student during summers and evenings. She was a vice principal for six years at Withrow Public School in Riverdale and ended her career in education as the principal for nine years at Bruce Public School in South Riverdale. Her background in the restaurant industry helped her to establish a hot lunch program and pilot a salad bar for her students.
As principal at Bruce Public School, she helped lead the school from possible closure to creating the model for Ontario's full-day kindergarten in partnership with WoodGreen and the Atkinson Foundation. This program gained international recognition for its seamless curriculum, childcare in the school classrooms and Early Childhood Educators in kindergarten classes.
In 1964, Valerie was a founder of the Mon Sheong Foundation; in 1994, she helped found the Yee Hong Centre for Geriatric Care, both providing high-quality and culturally-appropriate services for Asian seniors.
She is vice president of the Chinese Chamber of Commerce of East Toronto, and was instrumental in helping to build the 40′ x 50′ archway at Broadview and Gerrard Street East. She also represents the Chinese community on the local Community/Police Liaison Committee for 55 Division and is a member of the Chinese Community Consultative Committee for the Toronto Police Service.
Since retiring from education in 2003, Valerie has run for federal parliament and served on many boards, including Canadian Feed the Children, Woodgreen Community Services, Mon Sheong and the Yee Hong Community Wellness Foundation.
Currently, Valerie is the chair of the Retired Teachers of Ontario (RTO) Charitable Foundation, which represents 70,000 retirees. Starting in 2011, she led the drive to establish an endowed chair in Geriatric Medicine at the University of Toronto, raising $3 million on their behalf.
A popular MC, she is given the honour of hosting many banquets and important occasions in the Chinese Community in Toronto. Her favourite title remains 'Mah hou cheung' – Principal Mah – which is how she is known in the Toronto Chinese community.
Lynda Kosowan
Since 1986, Lynda Kosowan has dedicated her professional career to the Scarborough Women's Centre, as Executive Director. The Scarborough Women's Centre concentrates on stopping the cycle of violence and helping women from all walks of life and personal situations achieve their potential. She has previously received the Scarborough Civic Recognition Certificate in 1999 and was named a Paul Harris Fellow by Rotary International Foundation in 2007.
One of her most successful projects includes working with the TTC surface route study, conducted in partnership with City of Scarborough, TTC, Metro Police, and METRAC, resulting in the implementation of recommendations to improve safety for women on public transit, including the Request Stop program and re-design of bus shelters.