Disability Access Award
2019 Individual Award Recipient: Liv Mendelsohn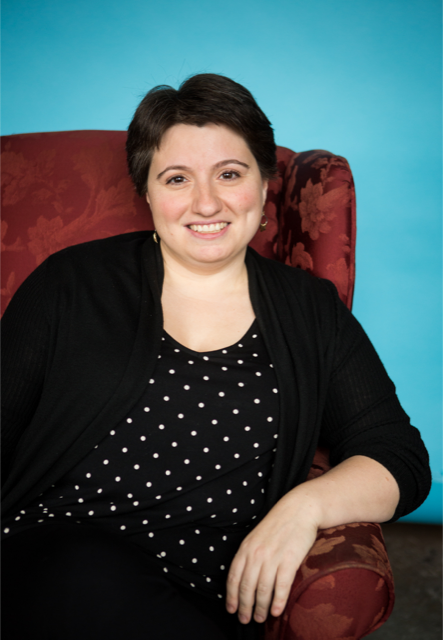 Liv Mendelsohn, M.A., M.Ed. is Director of Accessibility and Inclusion at the Miles Nadal Jewish Community Centre, and Artistic Director of the ReelAbilities Toronto Film Festival. Passionate about building accessible communities engaged in the arts with a focus on youth with disabilities, Liv is committed to the philosophy of nothing about us without us. Liv has been a field instructor for the Faculty of Social Work at the University of Toronto, a 2017-2018 Civic Action DiverseCity Fellow, and a 2018-2019 mentor for the Association of Fundraising Professionals (AFP) Fellowship in Inclusion and Philanthropy. Liv convenes a robust community of practice on equity and inclusion, and a UJA synagogues inclusion working group of 26 synagogues working to become more inclusive and to remove barriers in Jewish communal life. Liv is currently a member of the City of Toronto's Accessibility Advisory Committee.
2019 Organization Award Recipient: Surrey Place & The Plus 45 Clinic

Surrey Place provides specialized clinical services that promote health and well-being, helping people of all ages living with developmental disabilities, autism spectrum disorder and visual impairments re-imagine their potential.
The Plus 45 Clinic provides care for seniors with intellectual and developmental disabilities and support for their families and caregivers. The clinic specializes in supporting older adults with the challenges of aging, including the diagnosis and treatment of dementia due to its prevalence in this age group. The clinic also helps with the transition to long-term care and helps clients with advanced care planning and applying for palliative care. As a result, seniors report becoming better advocates for their health and families feel more supported.
Award Contributions
Examples of contributions towards improving access for people with disabilities include:
new or renovated structures
an employment program
a transportation system
a recreational or leisure program, or
anything that contributes significantly to people with disabilities living independently
Past Award Recipients
2017 Award Recipient: SMILE Canada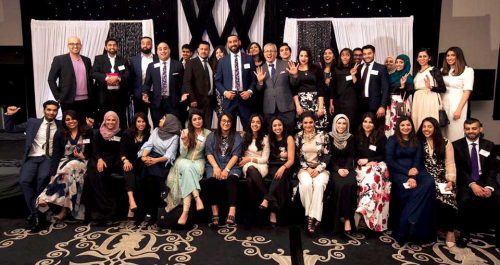 SMILE Canada – Support Services, now in its 10th year, is a not-for-profit organization dedicated to supporting children with disabilities from visible minority backgrounds.
SMILE has over 200 volunteers across the GTA, helping families navigate the often challenging healthcare and educational system. SMILE provides financial support to families that cannot afford essential care; connects families to spiritual, social and therapy groups; supports a youth buddy program; and runs monthly social events and classes for children and youth.
SMILE also has about a dozen professionals who work closely with families regarding their health care-related needs, connecting them to essential service providers.
SMILE remains the sole organization in Canada that supports children with disabilities in the Muslim community. More than 90 families rely on SMILE every month for direct social and therapeutic support, educational programming, and networking with other families in similar circumstances.
Advocating for more inclusive spaces and disability services, SMILE Canada is guided by the principle of equity and is focused on eliminating barriers to services, support and education as well as removing systemic challenges that prevent children from being included as equal members of the community.
2016 Award Recipient: Maayan Ziv
Maayan Ziv is a visionary young leader. She is an activist, a photographer and an entrepreneur. From a young age, Maayan challenged norms and worked within her community to increase awareness of disability issues and improve accessibility.
Living with Muscular Dystrophy, Maayan is a passionate and relentless advocate for creating a more accessible world. In 2015, Maayan founded AccessNow, a crowdsourced app to map the accessibility status of locations worldwide. She has since been a regular media commentator and a journalist for CBC on topics such as disability and inclusion. In 2016, Maayan received the David C. Onley Leadership in Accessibility Award in recognition of her innovative solutions and commitment to improving the lives of people of all abilities.
As a photographer, she has worked with celebrities, fashion models and other influential individuals. Her photography has been featured in galleries, magazines and on television. Maayan received a Queen's Diamond Jubilee medal in recognition of her work to increase awareness of disabilities in the arts.
Maayan also sits on the boards of the Centre for Independent Living in Toronto and the Toronto Arts Council.
She earned a Bachelor's degree in Radio and Television Arts and a Master's degree in Digital Media at Ryerson University.
2015 Award Recipient: Farah N. Mawani
Farah N. Mawani has been a long time champion of human rights and equity, particularly marginalized populations experiencing mental and physical disabilities. Most notably Ms. Mawani founded and leads a growing program in Toronto called Building Roads Together.
Building Roads is a community-based peer support walking (and rolling with mobility aids) program designed to reduce mental health inequalities and promote inclusion and empowerment by building capacity for people to lead peer walking groups. It is based on a strong body of evidence demonstrating that peer support, physical activity and exposure to nature/green space improve mental health and well-being. It also developed from a personal experience of prolonged complex trauma and recovery.
With the collaboration of a growing number of community-based health and social organizations, the program maximizes accessibility to populations facing barriers to exercising due to mental health issues and inequalities associated with low income, racialized status, migration status, disability and other dimensions of diversity by focussing on urban walking close to people's homes.
The program is based Farahway Global, s Social Media Public Engagement, Human Rights and Mental Health agency founded by Ms. Mawarni at the Centre for Social Innovation (CSI – Regent Park). It brings together peer group leaders, people with living experience of mental health issues, service providers, trainers and researchers. For this work, Ms. Mawani was awarded a Healthier Cities and Communities Hub Seed Grant (from the Dalla Lana School of Public Health at the University of Toronto, Wellesley Institute and Toronto Public Health) and was made a Agent for Change: City Builder by CSI in collaboration with 15 city partners to help support her work strengthening social inclusion and well-being for often underserved populations.
2014 Award Recipient: Luke Anderson
Luke Anderson is an engineer, accessibility consultant, community builder, innovator and advocate for the creation of a more inclusive society.
A graduate in Civil Engineering from the University of Waterloo, Luke sustained a spinal cord injury in 2002. Employed at Blackwell Engineering since 2006, his frustration with the inaccessibility of the built environment led to activism.
In 2011, Luke and a colleague founded the StopGap Foundation. The main focus of the foundation is the Community Ramp Project, a volunteer-run campaign that creates awareness about barriers to the built environment.
The group offers a free ramp to businesses with single-step storefronts. Brightly coloured, and with the www.stopgap.ca website painted on the side, the ramps increase accessibility and create conversations about the importance of designing spaces that everyone can enjoy. Locally, ramps have been installed in the Junction area, Kensington Market and the Annex, along Roncesvalles, College and Danforth Avenue, as well as in Leslieville/Riverside and the Beach.
Inspiring others to take on their own Community Ramp Projects has led to ramp projects popping up in communities from across Canada, including Stouffville, Orillia, Guelph, Stratford, Belleville and Hamilton, Ontario, as well as Charlottetown, PEI, Vernon, Cranbrook and Steveston, British Columbia.
Luke is also a motivational speaker with the Rick Hansen Foundation and through StopGap's School Presentation Program. Working with school children and the broader public, Luke shares his story as a way to raise awareness and affect social change.
Over the past decade, Luke has been leading through action across the country and especially in Toronto through his professional and personal life. Luke delivers key messages to the public through outreach and design solutions, ensuring that society's collective understanding of accessibility continues to advance and grow.
Luke is a recipient of a Queen's Diamond Jubilee Medal; in April 2014, he was recognized as a 'Difference Maker' by the Rick Hansen Foundation.
2013 Award Recipient: Lucia Costa
While she may not realize it, Lucia is a mentor and role model to many young people in Toronto with psychiatric disabilities. She is well-known as a leader in the psychiatric consumer/survivor community often acting as a point person, bringing people together from various sectors, whether they are service providers, community activists, academic researchers, or young people with psychiatric disabilities.
Lucia is a fierce advocate for the Empowerment Council – an organisation representing the voice and rights of clients at the Centre for Addiction and Mental Health (CAMH). Through her work at the Empowerment Council, she has assisted in the dissemination of a Bill of Clients Rights and co-produced a DVD on the same topic. She also developed a ten-week educational primer on mental health and the law entitled Mad about Rights. The intent of the video is share in plain language important Charter cases and legal principles (such as equity) with clients of the hospital.
In 2005, Lucia founded the Mad Students Society, a peer support and advocacy group for students who have used mental health services. This group operates unfunded, is entirely peer-run, and is currently over 200 members strong. Her high expectations for the next generation of mad activists and scholars, and her unwavering pursuit of equity for people with psychiatric disabilities have inspired many others to learn how to fight alongside her.
Over the years, she has worked and collaborated on numerous advocacy and research projects that are focused on access to human rights and social justice. In 2011, she co-initiated the Recovering our Stories Collective as a means to critically examine the ethics and over-use of patients' personal narratives in the mental health sector. In 2012, she began work on the Psychiatric Disabilities Anti-Violence Coalition whose goal has been to promote visibility of, and response to, the broad range of violence experienced by persons with psycho-social disabilities.
Lucia Costa is a Board member at ARCH Disability Law Centre and is also currently Co-Chair at Sound Times Support Services. Alongside fulltime employment and her board commitments, Lucia is also currently working to complete a Masters thesis at Osgoode Hall Law School.