Aerospace
Toronto with its surrounding region has one of Canada's top aerospace sectors, based on employment and economic contribution. With a workforce of 20,000 professionals focused on systems engineering, equipment production and integration, the sector adds more than $1B in annual wages to the region's economy.
Distribution of Jobs in the Aerospace Sector
Aerospace Product & Parts Manufacturing – 92.3%
Support Activities for Air Transportation – 4.3%
Guidance & Navigational Instruments Manufacturing – 3.4%
[Sector data is derived from a number of sources including the Labour Force Survey, 2006 Census, 2011 National Household Survey, Canadian Business Counts, and the City of Toronto's Employment Survey. The methodology used to identify clusters and their sizes is based on methodology used by the Institute for Competitiveness and Prosperity in its 2017 Cluster Study.]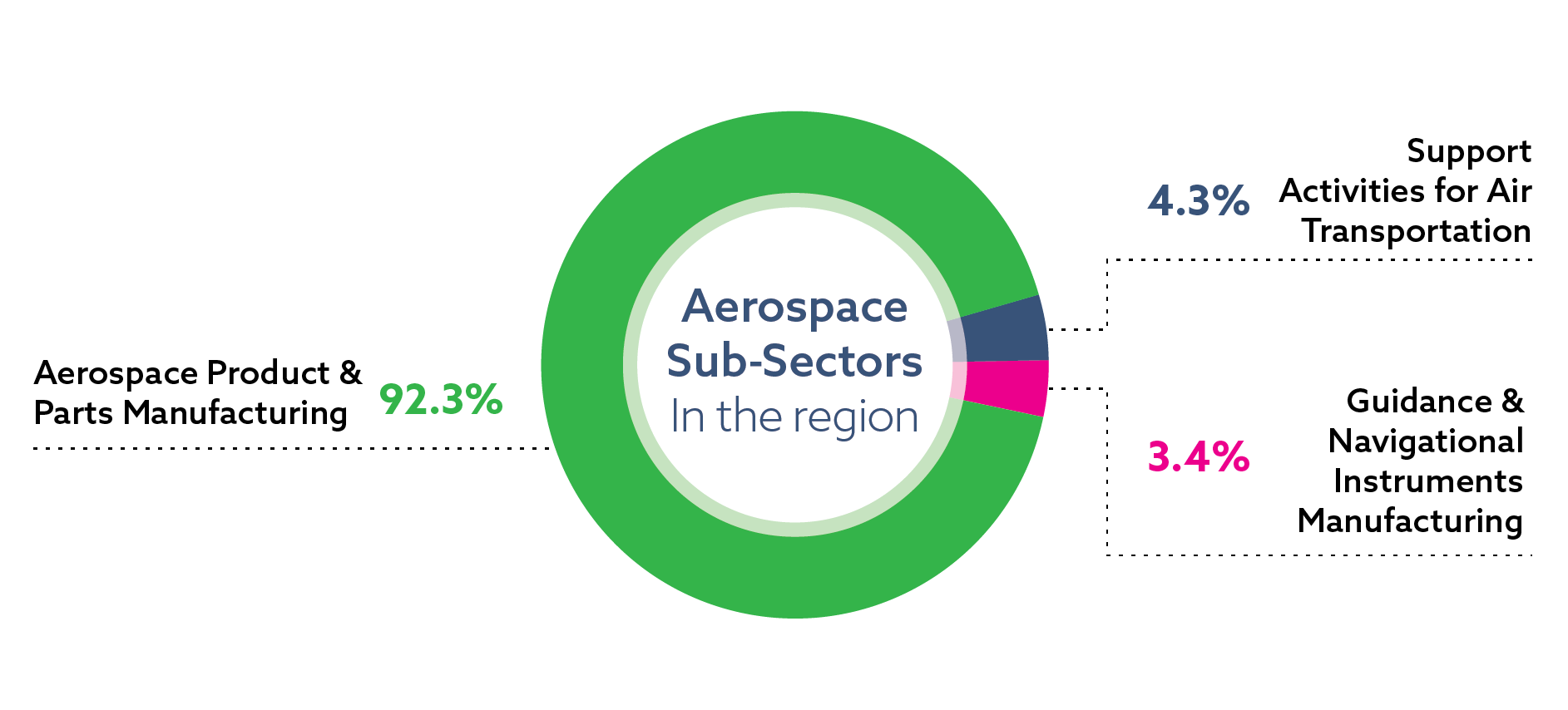 Aerospace Companies in Toronto
[While not comprehensive, the above list provides a snapshot of Toronto's diverse Aerospace sector and some of the companies located here.]
Sector-specific Education & Training Programs
Centennial College
Ontario Manufacturing Learning Consortium
Ryerson University
University of Toronto
York University
Sector-specific Incentives
City of Toronto Support for the Sector
Aerospace Campus Working Group
Supported by Toronto City Council, this partnership of key aerospace  sector stakeholders is working to create a major hub for the Canadian industry at the Downsview Aerospace Campus in Toronto. Phase 1 of the project began with the construction of Centennial College's new $72-milllion aerospace facility (scheduled to open September 2018). Future phases include the relocation of the University of Toronto's Institute for Aerospace Studies, an innovation centre, and space for the industrial supply chain. See background information.