Green
Toronto's green sector is strong and growing rapidly as economic decision-makers realize that protecting the environment is also good for creating jobs and local wealth. Toronto's green sector employs more than 29,000 people.
Distribution of Jobs in the Green Sector
Sustainable Transportation – 46%
Resource Management – 21.3%
Green Buildings – 17.9%
Clean Energy – 8.7%
Bioproducts – 6.1%
[Sector data is derived from a number of sources including the Labour Force Survey, 2006 Census, 2011 National Household Survey, Canadian Business Counts, and the City of Toronto's Employment Survey. The methodology used to identify clusters and their sizes is based on methodology used by the Institute for Competitiveness and Prosperity in its 2017 Cluster Study.]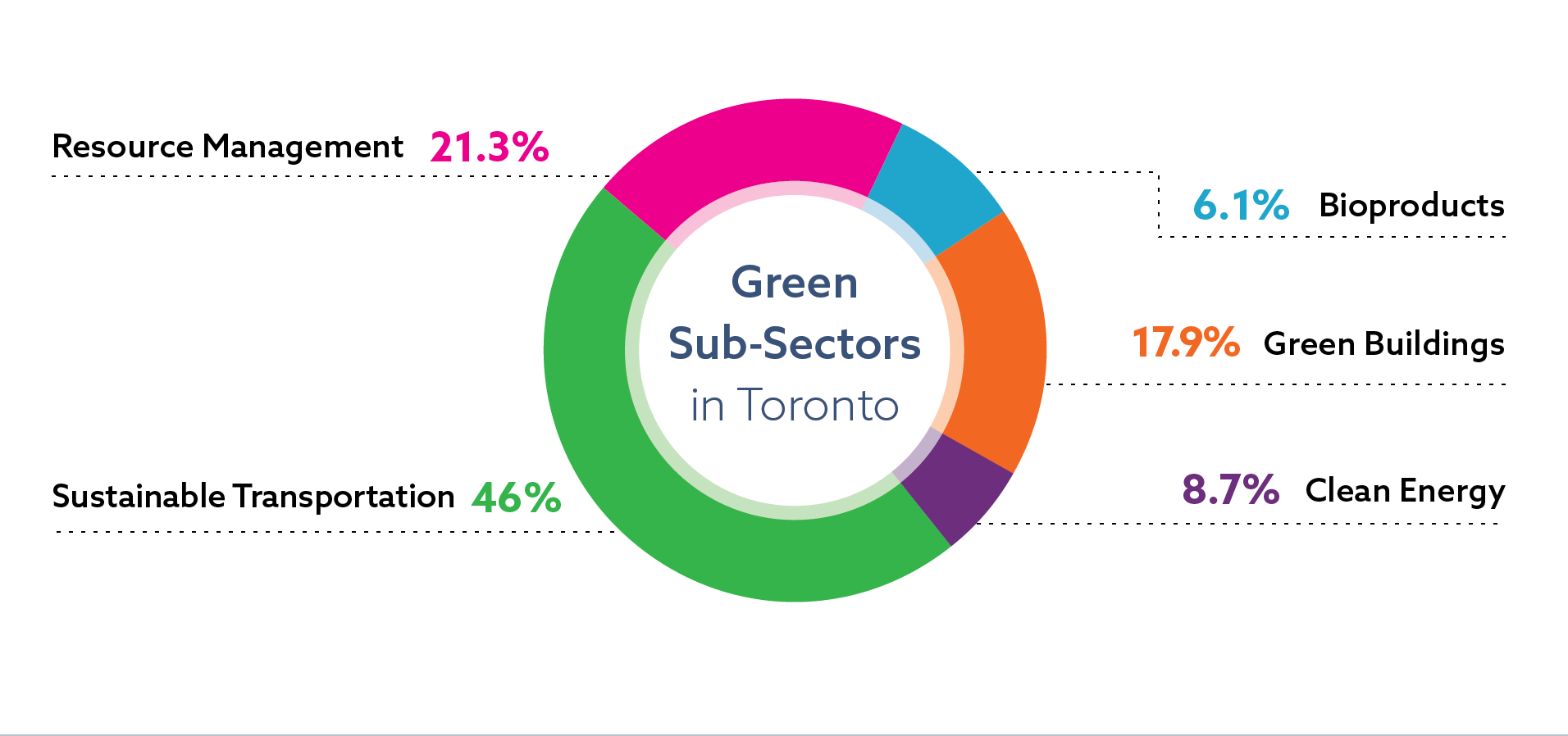 Green Sector Companies in Toronto
[While not comprehensive, the above list provides a snapshot of Toronto's diverse Green sector and some of the companies located here.]
Sector-specific Education & Training Programs
Centennial College
Humber College
Seneca College
University of Toronto
York University
Sector-specific Incentives
City of Toronto Support for the Sector
Green Market Acceleration Program
The Green Market Acceleration Program (GMAP) provides local firms and foreign investors with an opportunity to collaborate with the City of Toronto in order to accelerate the development and commercialization of made-in-Toronto green technologies.