Bayview Bridge

In 1920, financier E.R. Wood and his wife Agnes purchased lands located where York University's Glendon College is currently situated. They also purchased 52 undeveloped plots of land in the east section of Lawrence Park. The Woods set about creating a grand estate on the former farmlands of their new property, and by 1924 had moved into Glendon Hall.
Seeking to preserve the Lawrence Bush woodlot on the west side of Bayview Avenue, Wood negotiated with North York Township to realign Bayview Avenue so that it would curve around the west side of the woodlot. Wood and the Township swapped properties so that the original Bayview would become part of the Woods' property, while the Lawrence Park properties were transferred to the Township.
To further sweeten the deal, Wood and his younger brother Frank helped to finance a new high-level Bayview Bridge over the West Don River, which opened in 1929. The following photographs show the 1929 bridge, and the stages of construction for a new replacement bridge, built by the Metropolitan Toronto level of government in 1960-61.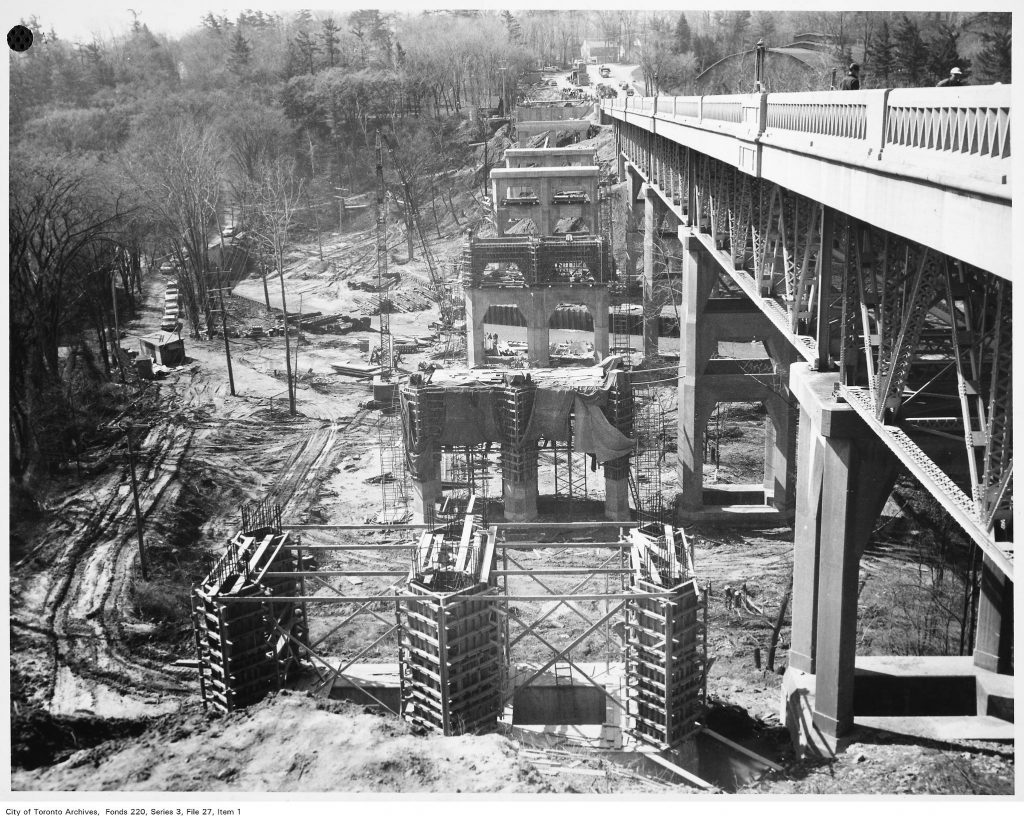 Construction of the piers for the new part of the Bayview Bridge on the east side is well underway. Meanwhile the old bridge remained opened for two-way traffic.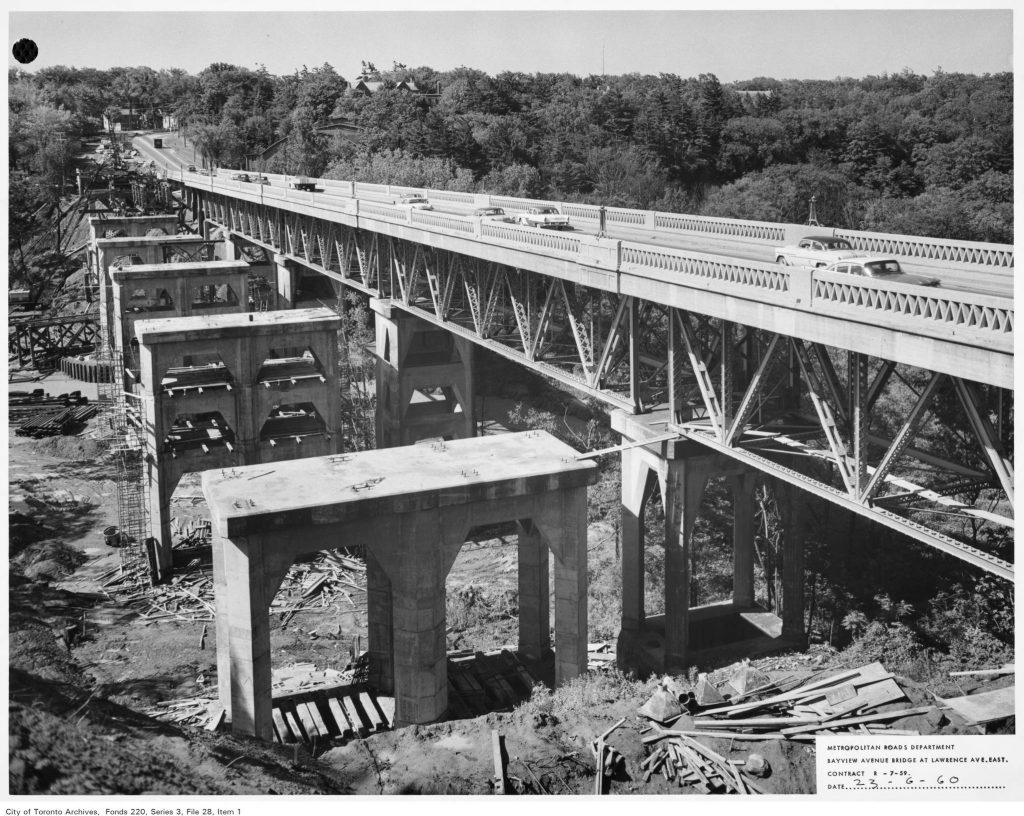 The design of the concrete piers mimics that of the 1929 bridge.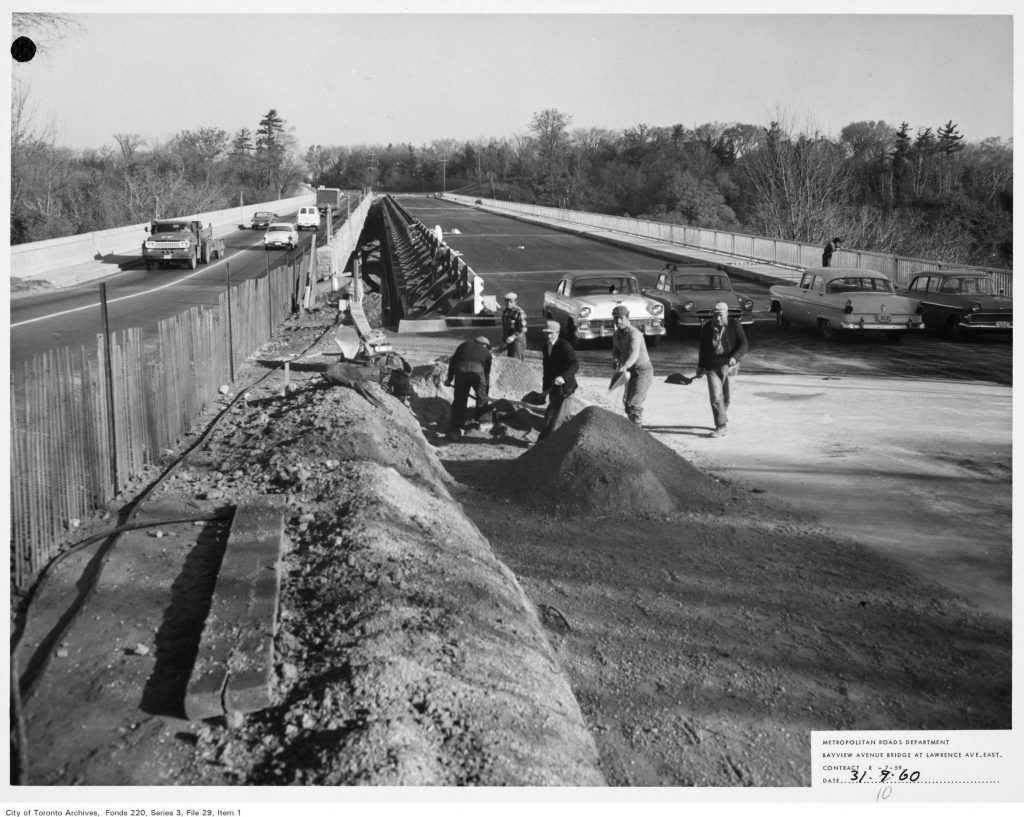 Construction workers' cars are shown on the south end of the new bridge, which is substantially completed. Note the gap between the old and new bridges.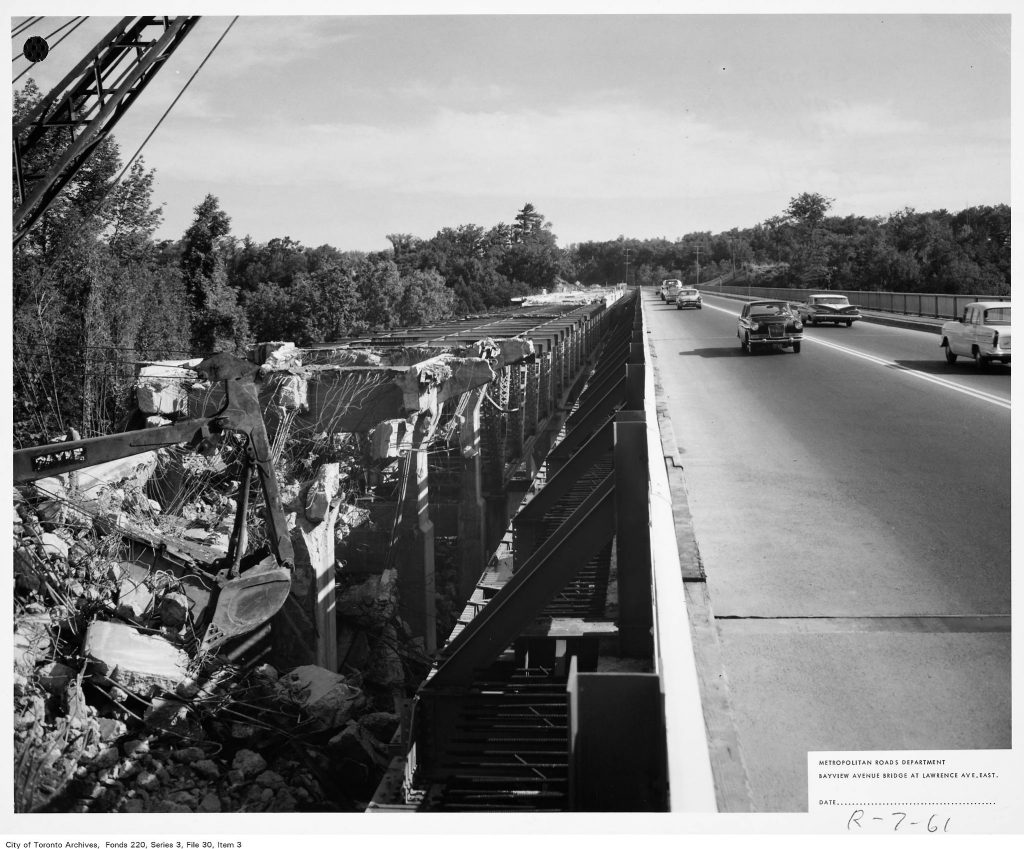 In this view, the phases of the demolition are shown, moving from the south end to the north.