Ellis Wiley Fonds
Amateur photographer Ellis Wiley was born in Toronto in 1918 and lived in Etobicoke from 1949. An accountant by profession, photography was among many personal interests that also included stamp collecting and furniture building. Following his death in 2002, his wife Jean donated his two and a half thousand 35mm negatives to the City of Toronto Archives.
Taken between 1945 and 1993, Wiley's images tell the story of an evolving city. He photographed the construction of iconic Toronto landmarks like the TD Bank Tower, new City Hall and the CN Tower.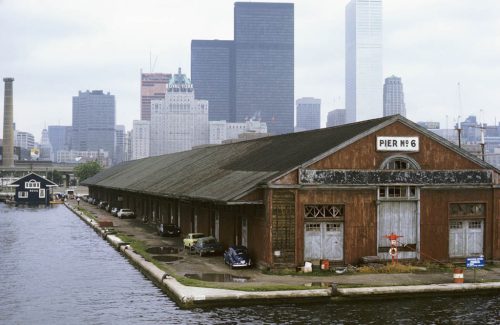 Wiley photographed using both Kodachrome and Ektachrome film. Ektachrome film can fade twenty times faster than Kodachrome and in an effort to save the visual quality of the images, the Archives recently completed scanning and digitizing Wiley's collection.