Pilgrimage to Vimy

The Canadian Legion of the British Empire Service League first announced a Vimy pilgrimage for all ex-servicemen and women in their Legionary magazine in July 1934.
Official pilgrimage to Vimy and the battlefields pamphlet
1934
City of Toronto Archives
Series 1099, Item 146
This pamphlet produced December 1934 was available to Toronto City staff in 1935 and outlines all preliminary information including cost.
The City of Toronto took an interest in supporting the Vimy pilgrimage. Recognizing that many Toronto civil servants were veterans, Council passed a motion on January 28, 1935 that all ex-servicemen in the City's employ be permitted to attend the pilgrimage. Department heads had permission to allow staff to combine their 1935 vacation with their, as yet unearned, 1936 vacation to have sufficient holiday to participate.
Staff members were to fill out a special vacation form just for this purpose. Many City staff took four to six weeks' vacation for the three and a half week pilgrimage. Some went after the unveiling in August or even took unpaid leave.
The Board of Control requested that civic departments pass on pilgrimage information to City staff. An information session was held in City Hall Council Chamber on August 9, 1935 with representatives of the Ocean Steamships Companies and Cook's Tours in attendance. Information pamphlets and application forms were also available to City staff.
The Vimy pilgrims from Toronto began their journey on July 15, 1936 when they boarded five special trains to Montreal. Leaving Montreal by ship on July 16, the pilgrims landed in France on July 25.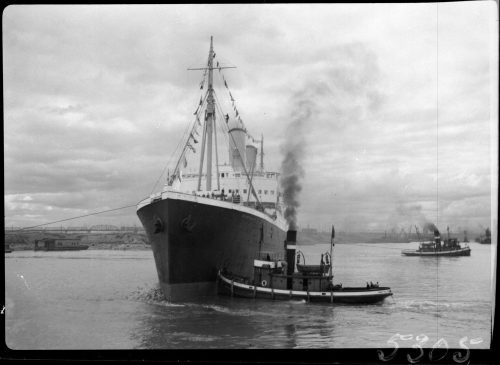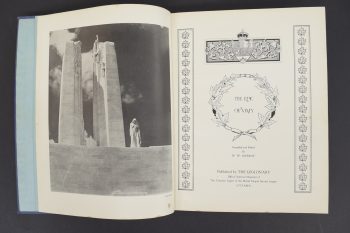 For additional sources on the Vimy Memorial and pilgrimage please see: