Toronto Remembers D-Day, June 6, 1944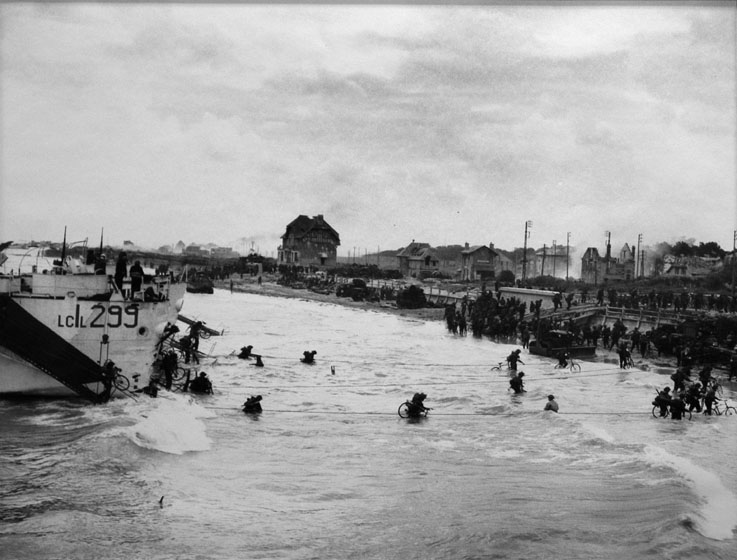 For four war-torn years, Hitler's army had been in control of Europe. D-Day was the final push by the Allied Forces to win it back. It began the year-long Battle of Normandy, which would end with the German surrender on V-E (Victory in Europe) Day, May 8, 1945.
Canada's goal was to secure an eight-kilometre-long stretch of French beach, and from there move towards an inland airfield. Lieutenant Gilbert Milne, a photographer with the Royal Canadian Navy, captured these images of the Highland Light Infantry and the West Nova Scotia Highlanders as they prepared for and carried out their assault on occupied France.
D-Day in Toronto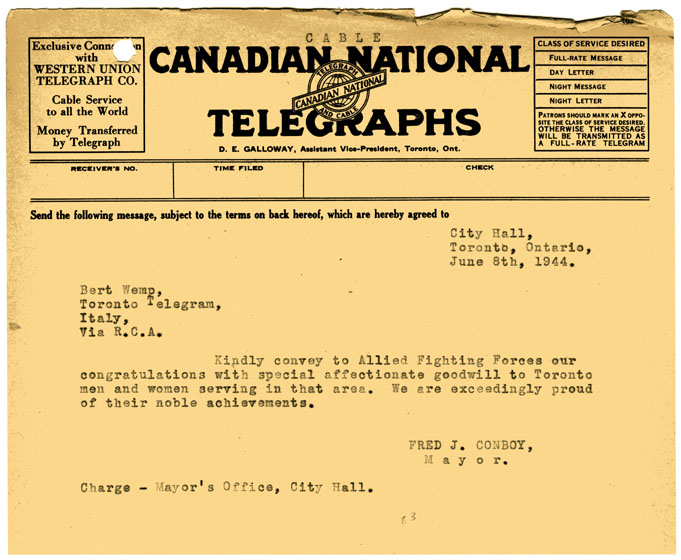 For more information about D-Day, explore these websites:
City of Toronto D-Day commemoration
D-Day at CBC Digital Archives
Juno Beach Centre
Veterans Affairs Canada
Canada: A People's History