Fairbank Silverthorn Storm Trunk Sewer System
The City of Toronto is planning to construct a new storm trunk sewer system in the Fairbank-Silverthorn area. This new sewer system was recommended by the Investigation of Chronic Basement Flooding – Study Area 3 Environmental Assessment, completed in 2010.
This work is part of the City of Toronto's Basement Flooding Protection Program to help reduce the risk of future basement flooding.
In May 2016, the team preparing the preliminary design for the construction of the new sewer system, completed field inspections on Nairn Avenue (south of Chudleigh Road) and Rochdale Avenue. The Field Survey team confirmed that the sanitary service connections from houses are connected to the sanitary sewer and not to the original combined sewer on the street. The Field Survey work involved the monitoring of sewer flows, dye testing road catchbasins, and inspecting and dye testing household drainage.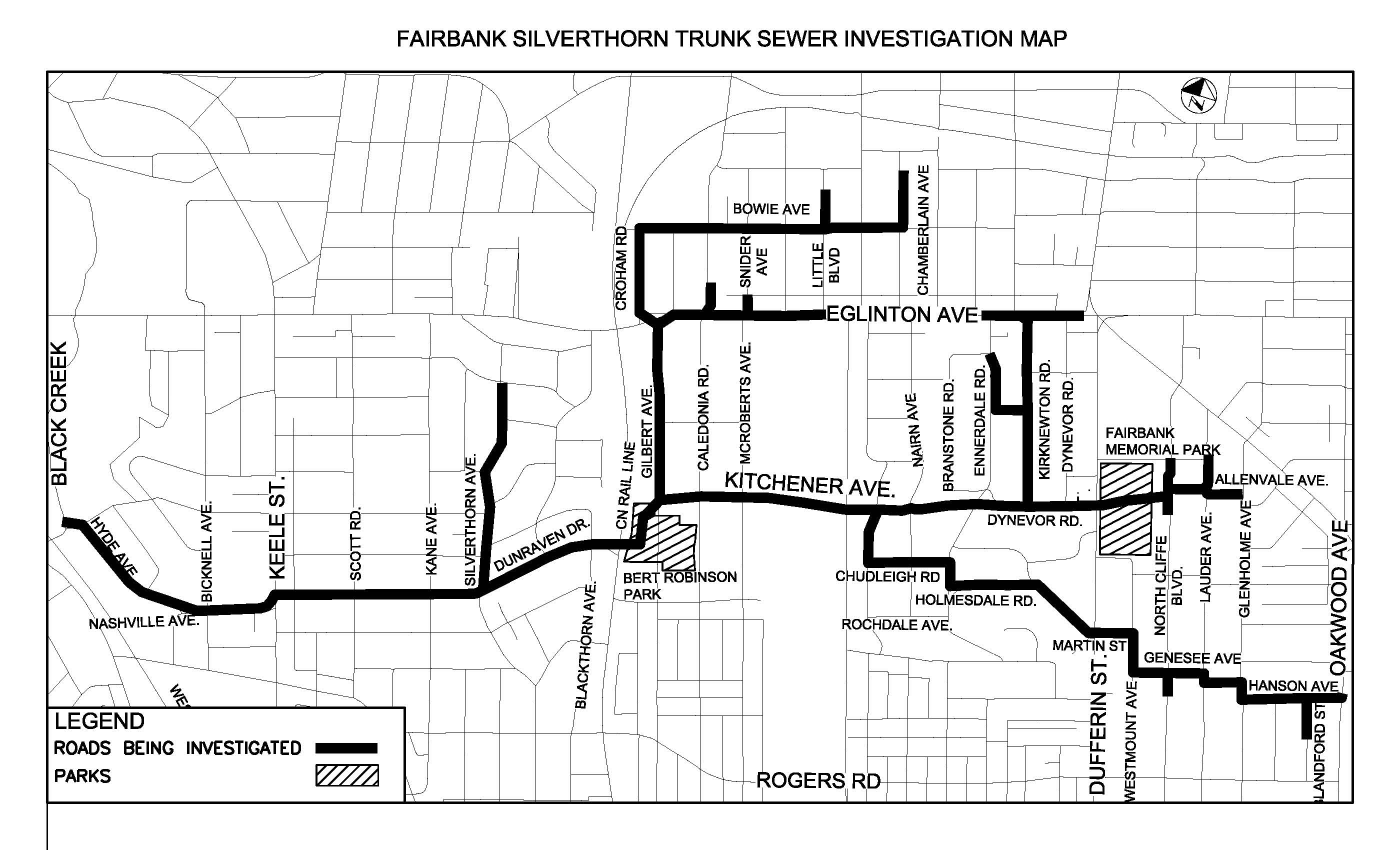 The City of Toronto completed field surveys and investigations on City roadways and parks, as well as on some private properties in order to complete the design of the new storm trunk sewer system.
The City finished the pre-design of the system in 2015. The City then hired a third party firm to manage both the detailed design and construction of the system.
While the final design will be very similar to the system recommended by the Environmental Assessment and shown in the above map, changes are still possible at this time.
Finalize design of the storm trunk sewer system.
Construction of the storm trunk sewer system.
Construction work is expected to take two to three years from 2022. The local community will be kept informed about all details through various methods of notification.