HerStory
Awaken a new perspective this International Women's Day with HerStory! Toronto History Museums celebrates the lives of empowering, resilient and strong Toronto women whose mighty determination has woven together a more equitable future for all.
To colored women, we have a word – we have broken the editorial ice…so go to editing, as many of you as are willing and able….
– Mary Ann Shadd
Mary Ann Shadd Cary devoted her life to fighting sexism within the abolitionist movement, and racism within the feminist movement.
An educator, abolitionist and the first Black female publisher in North America, Mary Ann gave a voice to Black communities and women. Born a 'free person' in Delaware in 1823, she moved to Pennsylvania early in her life; Delaware prohibited the education of Black children. Mary Ann attended a Quaker school, and by the age of 16 was teaching school herself.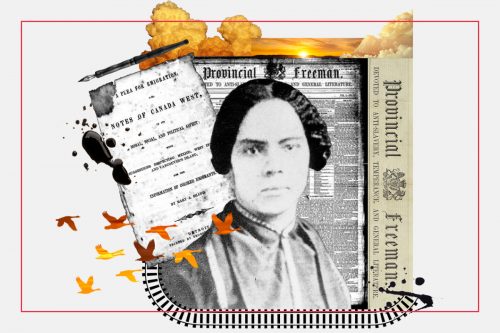 In 1848, abolitionist Frederick Douglass called for suggestions on how life might be improved for Black people in North America. Ever practical, Mary Ann replied in a letter published in Douglass's newspaper: "We should do more, and talk less."
By 1853, Mary Ann had moved to Windsor, and began publishing her own newspaper "The Provincial Freeman". The following year, she moved her newspaper to Toronto and married Thomas Cary with whom she had two children – Sarah and Linton.
Initially, Mary Ann was credited in the newspaper as "M.A. Shadd" and readers assumed she was male. Mary Ann wrote: "we would simply correct, for the future, by giving here, the name in full (Mary Ann Shadd) as we do not like the "Mr." and "Esq." by which we are so often addressed." A Black woman at the helm of "The Provincial Freeman" sparked outrage. Mary Ann temporarily removed her name from the front page; she declared in 1855, "we have broken the editorial ice."
Following her husband's death in 1859, Mary Ann returned to the United States. She was one of very few women to act as an army recruiter for the North during the Civil War. In 1869, she was the first Black woman admitted to Howard University Law School. She noted: "There is some squirming among some students. But I care not. I have an end to accomplish."
Mary Ann graduated law school at the age of 60. She practiced law in Washington, D.C. until her death in 1893. Her philosophy reflects a tireless work ethic: "It is better to wear out than rust out."
Selected Bibliography
"Mary Ann Shadd Cary: The Black Press and Protest in the 19th Century" by Jane Rhodes, 1998
"Raising Her Voice: African American Women Journalists Who Changed History" by Rodger Streitmatter, 2014
"Mary Ann Shadd: Publisher, Editor, Teacher, Lawyer, Suffragette" by Rosemary Sadlier, 1995
Onward and upward, lifting as we climb.
– Kay Livingstone
Kay Livingstone united Black and racialized communities in Canada throughout her life's work. One of eight children born in London, Ontario, Kay was introduced to community work at a young age by her father, James Jenkins who founded The Dawn of Tomorrow, Ontario's first newspaper dedicated to connecting Black communities across Canada. Kay and her family continued to publish the newspaper for 40 years after James' death.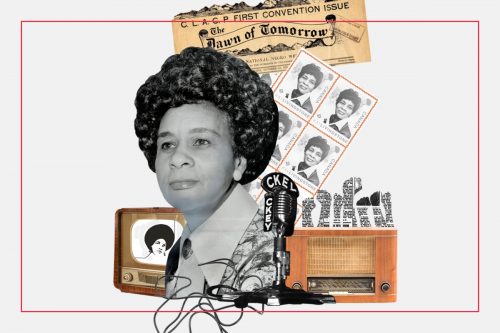 In the 1940s, Kay studied at the Royal Conservatory of Music and the Ottawa College of Music, while working with the Dominion Bureau of Statistics and as a secretary to prominent hockey coach and writer Lloyd Percival. During and after the war, Kay built her brand as a radio host with "The Kathleen Livingstone Show" on CBC, and CKEY. She became one of Canada's leading Black actresses, held back only by casting stereotypes of the period. Amongst her amateur and professional stage credits were leading roles in a 1954 colour-blind cast production of "The Emperor's Clothes", "The Three Marked Pennies," and CBC's "Follow the North Star."
Kay joined a local Black women's group called the Dilettantes and transformed it from a quaint social club into the Canadian Negro Women's Association, (later the Congress of Black Women in Canada), whose goals included that of educating and uniting the Black community in Toronto; and promoting positive attitudes in the press regarding the Black community. This group created the first public festival of Black culture in Canada, Calypso Carnival, which became the forerunner of Caribana. Today, that group honours Kay's legacy with an annual award in her name.
Kay's leadership extended beyond service to the Black community and included presidency of the women's section of the United Nations Association of Canada; Chair of International Affairs for YWCA; Chair Foreign Affairs, Commissioner of the Canadian Council of Churches; Public Relations Consultant; Moderator, Heritage Ontario; and serving on the Board of Appeal for Legal Aid Ontario.
The National Historic Sites and Monuments Board named Kay Livingstone a person of national significance in 2017 and Canada Post issued a commemorative stamp in her honour the following year.
Selected Bibliography
I want people to see possibility, to see the fact that the fight isn't over and that we have everything that we need to be able to move forward.
– Esie Mensah
Esie Mensah is a Canadian dancer, choreographer, teacher, model and a movement director. Through dance and her deep reflections on culture she has challenged people to see the world differently.
Born in Hamilton, she first danced with the Ewe-Canadian Cultural Organization, celebrating African culture in her community. Learning the traditional dances of the Ewe tribe of Ghana with family and friends deeply impacted her and provided the roots for the future creation of her own unique style of dance.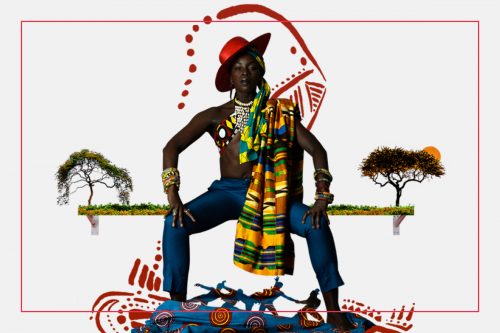 Esie's intuition led her to enroll in Toronto's George Brown College Commercial Dance program, from which she graduated in 2007. She began working with some of the most famous performers in the music industry, including Rihanna, Janelle Monae, Drake, Flo Rida, Arcade Fire, and French Montana. She appeared in the 2016 remake of Rocky Horror Picture Show: Let's Do the Time Warp Again, CBC Arts' The Move: Season 2 and BMO's Empowered Women campaign. Her work has also appeared at Luminato, CHFI, Art Gallery of Ontario, Royal Ontario Museum, TIFF, Soulpepper Theatre Company and Shaw Festival.
Although Esie loved her time performing commercial dance, she realized she wanted to express herself more personally. She debuted her distinctive Afrofusion style on So You Think You Can Dance Canada. The move to Afrofusion came in part due to the structural racism and shadeism within commercial dance, the focal point of Mensah's 2019 TEDxToronto talk. Her Dora-nominated production, 'Shades', uncovers the process of healing from shadeism/colorism in the Black community. She has since been using her voice to bring more inclusive practices to the Canadian dance industry working with companies like National Ballet School of Canada, Royal Academy of Dance Canada, Healthy Dancer Canada and George Brown College. Esie's capacity as an artist keeps growing and expanding as she touches more and more communities that surround her worldwide.
Currently, Esie's work is part of Toronto History Museums' Awakenings program. "A Revolution of Love" is a digital short film that follows a young Black woman as she grapples with the histories of her ancestors and the present-day violence ravaging her community, and begins to imagine what her future looks like through dance. Conceived by an internationally recognized Black creative team and featuring the words of Assata Shakur, this piece spotlights 15 women of varying shades as they come together to re-frame revolution in the name of love. "A Revolution of Love" was filmed at Toronto's Fort York National Historic Site in partnership with Soulpepper Theatre.