Indigenous People's Month
Explore, Shop, Watch and Feast
Celebrate Indigenous histories, arts and stories during Indigenous People's Month at Toronto History Museums. Explore inspiring events including virtual tours, a culinary program, films and dance performances by emerging and established talent, and more. Shop unique products from Indigenous artists and authors.
Toronto History Museums' Indigenous People's Month community task force has co-created an inspiring calendar of online events. Free streamed programs include an opening address by Chief R. Stacey Laforme, embedding the program in the territory lands of the Mississaugas of the Credit First Nation. Explore, Shop, Watch and Feast this month.
More than 70,000 residents in Toronto are from Indigenous communities. Toronto has the largest Indigenous population in Ontario and the fourth largest in Canada.  According to Canada's 2016 Census Metropolitan Area statistics, the Indigenous population in Toronto went from 36,995 to 46,315, an increase of 25 per cent. Read more about Indigenous people of Toronto.
Indigenous Peoples Month Task Force
Indigenous Peoples Month Task Force is formed to support the programming of Indigenous Peoples Month at Toronto History Museums. The programming is rooted in the principles of the seven grandfather teachings, an Anishnaabe philosophy.
Jai King-Green is from the Mississaugas of the Credit First Nation and is Bear Clan. At the young age of 15, she picked up a needle and thread and has taught herself how to bead and sew and has done it ever since, creating beautiful pieces of art.
Caitlin La Forme is an Anishinaabe-kwe from Mississaugas of the Credit First Nation and is Turtle clan. She enjoys creating pieces of beadwork, quillwork and leatherwork casually in her spare time and learned most of the art forms she loves through workshops in her community.
Savanna Chiblow is an Anishinaabe-kwe from Mississaugi First Nation. She is a digital communications storyteller and community builder. Savanna has worked in a variety of communications teams from imagineNATIVE, REEL CANADA, Artscape, TIFF, and more. She is currently the Marketing and Communications Officer at Miziwe Biik Aboriginal Employment and Training. Savanna lives in Tkaronto with her partner, three cats and a dog.
Jessica Lea Fleming is a Wiisaakodewinikwe (Métis) / Scottish-settler cisgender woman originally from Penetanguishene, Ontario. She is an award-winning filmmaker, writer, producer and performer creating for stage and screen. Currently, Jessica is the Associate Director at imagineNATIVE, is part of Luminato's Fall Artist Residency and is the inaugural Artist-in-Residence at Theatre Aquarius. She sits on the Independent Media Arts Alliance Working Group, K.M. Hunter Foundation Board of Directors and actively volunteers with organizations working to end violence against women and 2S folks, as well as food insecurity.
Teagan de Laronde is Métis and a member of Red Sky Métis Independent Nation. She is currently enrolled at the University of Toronto pursuing an Indigenous Studies Specialist. Teagan is the current President of the Indigenous Studies Student Union at the University of Toronto, and a co-chair of the 'BIPOC in Politics' student initiative for the Department of Political Science.
Message from the Mayor
Mayor John Tory welcomes you to enjoy Indigenous Peoples Month with the Toronto History Museums.
---
* Content posted on "Indigenous People's Month" operates under the principles of anti-oppression, anti-colonialism, sustainability, advocacy and storytelling. The content, views and opinions expressed are those of the individual storyteller/presenter/producer and does not necessarily represent the City of Toronto's views or opinions or an endorsement of such views or opinions by the City of Toronto.The City of Toronto is not responsible for any legal claims, costs, damages, liabilities, or obligations arising from the use or misuse of any content presented or filmed as part of the "Indigenous People's Month" program. The City of Toronto does not guarantee or warrant the quality, accuracy or completeness of the information presented or filmed as part of the "Indigenous People's Month" program.
---
Partner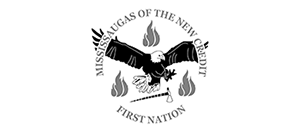 Sponsors
Media Partner

Donors