The Big Draw
Ready. Set. Draw! September 28 & 29, 10 a.m. to 5 p.m.
The world's largest drawing festival is coming to Toronto History Museums. This free event is for all ages and abilities and welcomes everyone who loves to draw to make a mark on their city.
Participate in more than 50 free art projects and workshops over two days across 10 city-wide sites.
Make your mark on a giant mural using stencils of animals, birds and insects designed by Indigenous artist Nyle Miigizi Johnston.
Learn to make a 3D drawing that raises your hand right off the page through a playful optical illusion.
Have a message for the world? Say it and spray it using non-toxic spray paint in the Vibe Arts' Graffiti Den.
Plus chalk art, block printing, quilting art, henna painting, shadow story boxes, botanical art, drawing and painting workshops and so much more!
Bring a picnic and make a day of it. With both outdoor and indoor activities, the event will keep you drawing all weekend long, rain or shine.
Feel free to bring your own art supplies or stop by our all-you-can-art supply buffet.
Make sure to explore the historic museum interiors, courtyards and gardens during the weekend to learn more about Toronto's many stories.
Unless otherwise noted, all activities will take place Saturday and Sunday, 10 a.m. to 5 p.m.
Colborne Lodge
Still Life in the Gardens
Awaken your artistic skills by sketching the flowers and foliage on the Colborne Lodge grounds.
Style-a-Serpent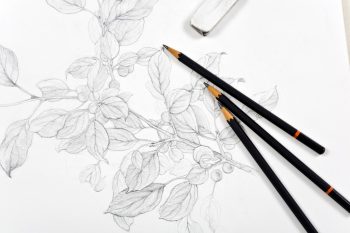 Decorate a life-sized replica of John Howard's wooden serpent! Then, create your own mini serpent to take home and display.
Llama Farm
Use llama wool from the llamas at the High Park Zoo to create your own furry friends!
Community Mural Inspired by the Wonders of High Park
Beautify your neighbourhood with sponsor Pomerleau. We need your personal touch on a collective work of art about the community.
Fort York National Historic Site
Watershed Works
With Red Pepper Spectacle Arts
Date & Time: Saturday, September 28, 10 a.m. – 5 p.m.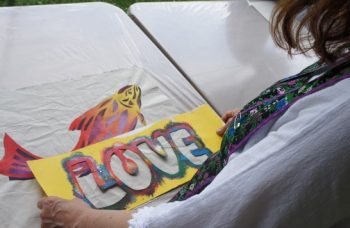 Make a miniature shadow puppet story box and design your own puppets while learning about this magical medium for creative storytelling.
Connecting with Our First Family Mural Project
Our First Family with TakingITGlobal and Nyle Miigizi Johnston
Date & Time: Sunday, September 29, 10 a.m. – 5 p.m.
Make your mark on this giant mural using stencils of animals, birds and insects designed by Indigenous artist and visual storyteller Nyle Miigizi Johnston.
Introductory Drawing Class
With Sam Horne
Date & Time:  Saturday, September 28, 11 a.m. and 2 p.m. | Sunday, September 29, 11 a.m. and 2 p.m.
This 45 minute class will cover basic drawing techniques including perspective, shading, and contour drawing. Participation is limited to 30 attendees per class.
Plus use historical paintings and the Fort's Centre Blockhouse as inspiration to create your own masterpiece and engage with history.
Gibson House Museum
"Take It Outside" Art and Storytelling Zone
Produced by spoken word artist and storyteller Patrick de Belen.
This mosaic of art and storytelling takes place at four stations accompanied by impromptu live music performances by Victoria Marie and a Drive-Thru Video experience featuring music and spoken word videos by local artists on a giant projector screen.
Station #1: Zine and Chapbook Station
Led by BAM! Toronto Youth Poetry Slam, experiment with creative writing, collages and D-I-Y publishing to create your own zine/chapbook.
Station #2: Writing and Sharing Circles
Join poet Thunderclaw Robinson for an impromptu writing/sharing circle and possibly even come up with your first idea for the station #1 or #3.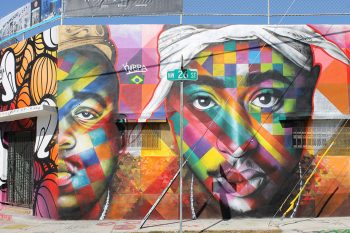 Station #3: Live Graffiti Mural
Tag your name, draw a picture, or whatever else you want in a live mural painting drop-in with artist Rowell Solar.
Station #4: Photo-booth
Hosted by UG Productions
Get a quick intro to photography, and getting the best selfie. Have your photo taken and edit it with cool digital text, ready for you to share.
Plus try blind contour drawing, create your own quilt-themed art, use colourful chalks to transform our picket fence into a work of art and help create a neighbourhood community mural.
Mackenzie House
Block Printing
Make prints of your foam block drawings using our 1845 printing press.
Sketching History
Use our restored 1858 townhouse, inside and out, as your inspiration for sketching throughout the weekend.
Chalk Mural
Add your mark as we transform our outdoor courtyard into a work of art.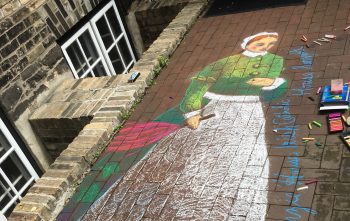 Art Scavenger Hunt
Follow a trail of clues to find and learn about the historic art works located throughout the house.
Creative Works Studio Workshop
Date & Time: Saturday, September 28, 1 p.m. – 4 p.m.
Join Creative Works Studio members in Sill Life drawing while learning about the healing power of artistic expression.
Market Gallery
Mural Making
With StreetARToronto and the AKIN Collective
Date & Time: Saturday, September 28, 11 a.m. – 3 p.m.
Location: Outdoors on the West Terrace of St. Lawrence Market.
Help create colourful murals and drawings that celebrate the St. Lawrence Neighbourhood, its architecture and people.
Drawing Inspiration from the City of Toronto Art Collection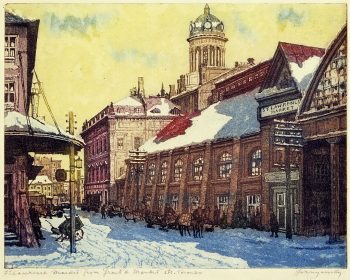 Date & Time: Sunday, September 29, 10 a.m. – 5 p.m.
Location: Outdoors on the West Terrace of St. Lawrence Market.
Heather Goodchild:  10 a.m. – 1:30 p.m.
Raoul Olou:  1:30 p.m. – 5 p.m.
Guided by one of our artist ambassadors, use the City of Toronto's Fine Art Collection as inspiration for your own artwork.
Plus colour pictures of Toronto's historical buildings from Daniel Rotsztain's A Colourful History Toronto colouring book and create your own beer label drawing inspiration from the artifacts on display at the Market Gallery's exhibition, "Toronto Brews."
Montgomery's Inn
Stained-glass Nature Mural
With Arts Etobicoke and artist Sladana Zivkovic
Help create a stained-glass style mural on the floor to ceiling windows of the Inn's Briarly Room. The mural's design takes inspiration from the changing seasons and landscape in the park just outside the windows.
Graffiti Wall
The people working for Thomas Montgomery in the 1830s left their mark on the Inn's walls. Learn about this historic "graffiti" and add your own mark to a temporary graffiti wall.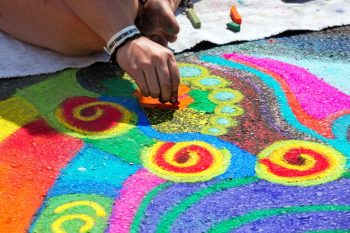 Outdoor Chalk Murals
Date & Time: Saturday, September 28, 10 a.m. – 2:30 p.m. | Sunday, September 29. 10 a.m. –  2:30 p.m.
Create colourful chalk murals and drawings that celebrate the community, the trails and Mimico Creek using the great walls, patios, and paths around the Inn as your canvas.
On Sunday, the StreetARToronto team and Akin Collective will lend a hand to participants.
Food Art Drawing Classes
Led by Arts Etobicoke Instructors
Date & Time: Saturday, September 28, 11 a.m., 12 p.m. and 1 p.m.
Take part in a 15-minute, taster drawing class using our beautifully set dining table as inspiration.  Limited to 8 participants per class.
Village of Islington Mural Tours
Led by the Village of Islington BIA
Date & Time: Saturday, September 28, 10:30 a.m. and 3:30 p.m. | Sunday, September 29, 10:30 a.m.
Take a tour of Islington's amazing collection of 28 murals located along five blocks of Dundas Street West, between Islington and Kipling Avenues.
Plus visit exhibitions currently on display by Sandra Robson and Stephen Altena, or book tickets for a performance by the Elmwood Trio.
Scarborough Museum
Seed of Wellbeing
Plants are a wonderful source of energy, protection and positivity. Decorate a terracotta pot and plant a 'seed' of well-being to take home and grow.
Pioneer Arts & Crafts
Learn the basics of cross-stitching then take home your own design. Create a leather bookmark inspired by the wildlife surrounding Scarborough Museum using leather stamping techniques.
'The Happy List' Mural
What are the little things that bring you the greatest joy? Share your thoughts and it could be illustrated by local artist LeeAndra Cianci and featured in a community mural.
Spread Your Wings Mural
Add your mark to our giant community mural featuring two large bird wings. Once completed, it'll be an epic backdrop to meet all of your Instagram needs!
Equal Night: All is in Balance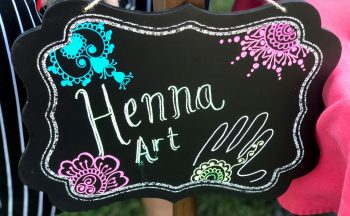 Join the community for the unveiling of "Equal Night: All is in Balance", the second outdoor painting in a series by Indigenous artist Catherine Tammaro. This artwork is focused around the fall equinox reflecting Indigenous perspectives of the seasons. Visitors can also create a nature mural inspired by elements found in the park.
Plus explore masterpieces created by SAAAC Autism Centre artists, learn how to make beautiful henna designs, transform the museum fence with colourful mandalas, create a variety of origami designs, and explore on-site drawing stations.
Spadina Museum
Beehive Collective Botanical Art
Date & Time: Saturday, September 28, 11 a.m., 1 p.m. and 3 p.m. | Sunday, September 29, 11 a.m., 1 p.m. and 3 p.m.
Try your hand at botanical art. Draw a single flower from Spadina's gardens on a hexagonal piece of paper, taking care to include details like the petals, the stem, and the leaves. When displayed together, the hexagon artworks will make a honeycomb-like shape and show off the diversity of flowers in our gardens.
Community Tree
Choose an apple or leaf template to trace, cut out or colour. Once completed, you can take your art home or add it to our tree mural for all to see.
Blind Contour Drawing
Date & Time: Saturday, September 28, 10:30 a.m., 11:30 a.m., 1 p.m., 2 p.m., 3 p.m. and 4 p.m. | Sunday, September 29, 10:30 a.m., 11:30 a.m., 1 p.m., 2 p.m., 3 p.m. and 4 p.m.
Learn to sketch the outline of a subject without looking at the paper. This drawing technique is used to free creativity and the results are truly surprising!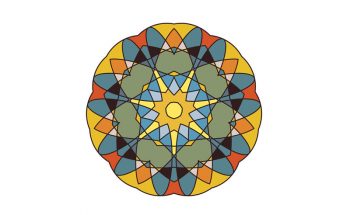 Colouring Station
Drawers big and small can fill paper with pictures and scribbles of all different colours, with the goal being to try to fill up all the blank space by end of day.
Plus get inspired by Spadina's beautiful furnishings, wallpapers, artworks and artifacts to create your masterpiece, and participate in a collaborative art project by helping create a giant mandala.
Todmorden Mills
En Plein Air Watercolours
Get out into the open air and try your hand at watercolour painting using the Don Valley as your inspiration. The valley has inspired generations of watercolour artists since Elizabeth Simcoe painted the original mill on the Don River in 1796.
The Exquisite Corpse Art Game
Add to a collaborative art mural by seeing only the outer edge of the scene created by the previous person. Invented by surrealist artists, this collaborative collage art activity results in unusual and whimsical images.
Woodland-style Art Workshops
With artist Mike Ormsby
Date & Time: Saturday, September 28, 11 a.m. – 12:30 p.m. and 2:30 p.m. – 4 p.m.
Join Anishinaabe artist Mike Ormsby to learn the foundations of Woodland-style art based on Anishinaabe teachings and the healing journey we are all on.
Drawing from Nature
With instructor Heidi Sobol
Date & Time: Sunday, September 29, 11 a.m. – 12 p.m. and 2 p.m. – 3 p.m.
Using watercolour pencils activated by brushes and water, be inspired to create your own memento of the plants and trees found in Todmorden's Wildflower Preserve.
Hand Drawn Animation Techniques
With artist Cristal Buemi
Date & Time: Sunday, September 29, 10 a.m. – 11 a.m.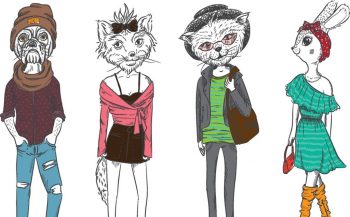 Come step inside the magical world of animation!  In this hands-on workshop you will get the opportunity to bring your very own drawings to life one frame at a time.  Through the use of two classical hand drawn animation techniques, participants will explore imagination and fun the frame-by-frame way!
Plus add your favourite place or person in Toronto to the My City, My Home Mural, try 3D hand drawing, leaf doodles, chalk art, Tai Chi workshops and more!
Zion Schoolhouse
All Big Draw activities at Zion Schoolhouse are led by artists and instructors from VIBE Arts.
Graffiti Den
Have a message for the world?  Say it and spray it with our non-toxic spray paint bottles! Make your mark on the walls of a huge tent. VIBE artists will help you hone your graffiti skills using markers and inks.
Chalk it Up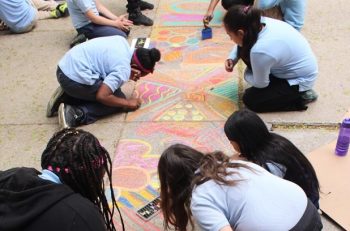 Add your masterpiece to a collaborative chalk artwork on the sidewalks around the Zion Schoolhouse. Learn chalk art techniques and watch the piece grow throughout the weekend.
THE BIG DRAWing Book
Create drawings that are truly larger than life in our gigantic colouring book!
Projection Drawing
Date & Time: Saturday, September 28, 10:30 a.m. – 12 p.m.
Follow shapes, lines and images as they move across a screen in this magical drawing experience.
Paint to Life
Date & Time: Sunday, September 29, 10:30 a.m. – 12 p.m.
In the style of a traditional 'Paint Night' take part in a step-by-step painting workshop led by a professional VIBE artist.
The Big Draw Festival Toronto 2019 is supported by: