Think Like a Champion
A new Awakenings program with renowned artist and performer Jully Black, Think Like a Champion, aims to empower the mind, body and soul. Leveraging Jully's iconic The Power of Step Program for the global community, the focus is on women's wellness through their collective abilities, resources, and influences. Members of the Power of Step are encouraged to adopt a holistic approach to health and wellness for their mind, body, and soul, through discipline, accountability and self-love.
The Power of Step offers classic retro step aerobics, reimagined with high-energy low impact choreographed routines set to Hip Hop, R & B, Dancehall, Soca, Afro-Beats and Gospel music. The classes are designed for all ages, fitness levels and abilities, to connect participants with their bodies in ways that boost self-confidence and self-worth.
Each Think Like a Champion session will include:
a one-hour free Word to Rite writing workshop
a one-hour Power of Step classic retro step aerobics class
Pre-registration is required.
Sessions (Sold Out)
October 16, 2–4 p.m.
Indoors/outdoors at Fort York National Historic Site
About the Artist: Jully Black
'Canada's Queen of R&B/Soul' and a true Canadian icon, Jully Black is a platinum-selling singer-songwriter, producer and actress who also founded a health, wellness and lifestyle organization. She has been named one of 'The 25 Greatest Canadian Singers Ever' (CBC Music); a Juno Award winner, Gemini Award winner, Toronto Theatre Critics Award and Dora Mavor Moore Award recipient, celebrated morning television host, Canada's Walk of Fame inductee and television and musical stage actress of resolute faith and conviction.
Contributing Workshop: Word to Rite
A one-hour writing session for her to write words from her heart as a rite of passage. Some short writing prompts and sharing.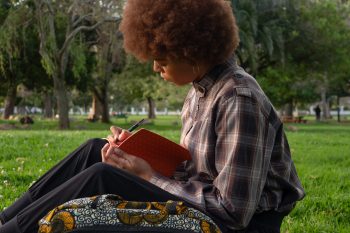 Writing from one's own personal experience and her story begins a journey to support one's own health, vision and creative inspiration. It is an act of self-discovery – she picks up a pen and out spills a truth that she may not have known she was even carrying. A written truth is an awakening. A shared truth ignites a flame within the listeners to begin a journey towards her own dreams and light.
The session is led by graduates of the She Rites Program of Achieve Potential.