Cycling Projects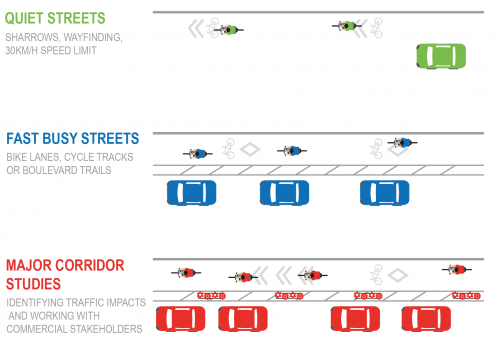 The 10-Year Cycling Network Plan will serve as a comprehensive road map and work plan outlining the City's planned investments in cycling infrastructure from 2016 to 2025.
Below are list of cycling projects the City is working on.
Prior to the 10 Year Cycling Network Plan the City created the 2001 Bike Plan. This plan set out integrated principles, objectives and recommendations regarding safety, education and promotional programs as well as cycling related infrastructure, including a comprehensive bikeway network.
While we aim to provide fully accessible content, there is no text alternative available for some of the content on this site. If you require alternate formats or need assistance understanding our maps, drawings, or any other content, please contact the Cycling Unit at 416-397-7097 or cycling@toronto.ca.