Consilium Place Employment & Social Services
100 Consilium Place, 10th Floor, Toronto M1H 3E3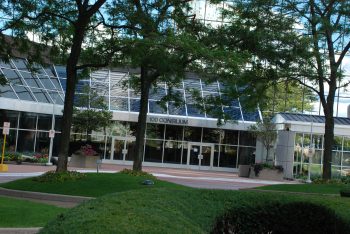 Postal Codes Served
Hours of Operation
8:30 a.m. to 5 p.m. Monday, Wednesday, Thursday, Friday
8:30 a.m. to 6 p.m. Tuesday
Consilium Place Employment & Social Services provides drop-in services and resources to help you during your job search, and issues financial benefits through Ontario Works.
Help us keep the air we share healthy. Please do not wear or use scented products when visiting our offices.
Address & Directions
100 Consilium Place, 10th Floor, Toronto M1H 3E3
TTC Directions:  We are located near McCowan and 401, near the McCowan RT station. From McCowan RT station, walk south to Bushby Drive, east to Grangeway Ave., and then north on Consilium Place.
Parking is available at this office.
You can also call the TTC  at 416-393-INFO (4636) for directions.
Community Partners
Catholic Crosscultural Services (CCS)
Provide services that assist in the settlement and integration of immigrants and refugees. Services available every Thursday from 9 a.m. – 4 p.m. This is a drop-in service. No appointment required.
Scarborough Housing Help Centre
Provides help with affordable housing options in Toronto. This service is available every Thursday from 9 a.m. – 4 p.m. This is a drop-in service. No appointment required.
College Boreal
Provides French employment services every Monday from 10 a.m. This is a drop-in service. No appointment required.
University of Toronto Faculty of Law
This service gives information about the criminal record suspension process, application process and employment services. This service is available on the 4th Friday of every month from 1:30 – 4 p.m. by appointment.
For more information on these services, please call 416-338-8888.
---
Services sociaux et d'emploi de Consilium Place
100, Consilium Place
10e étage
Toronto M1H 3E3
8 h 30 – 17 h lun, mer, jeu, ven
8 h 30 – 18 h mar
Codes postaux désservis
Renseignements généraux
416-338-8888
Aidez-nous à assurer la qualité de l'air que nous respirons. Ne portez pas et n'utilisez pas de produits parfumés lorsque vous visitez nos bureaux.
Services
N'hésitez pas à venir nous voir si vous avez besoin d'aide avec :
la planification de carrière
l'encadrement à la recherche d'emploi
la rédaction du curriculum vitae et de la lettre de motivation
les techniques d'entrevue
les techniques de réseautage
la recherche sur divers métiers
l'aiguillage vers des programmes
les possibilités d'éducation et de formation
l'éducation financière
le soutien au maintien d'emploi
l'information sur le marché du travail
les ressources communautaires
Les ressources et services offerts incluent:
des prestations financière du programme Ontario au travail
l'accès à un système Web qui apparie les emplois et les personnes
des ordinateurs : accès à l'internet, MS Office
des imprimantes lasers, scanneurs, télécopieurs, photocopieurs et téléphones
des ateliers et présentations d'agences communautaires
de l'information sur les salons de l'emploi et les évènements communautaires
des livres et matériels sur la recherche d'emploi et la planification de carrière
de l'information sur les services gouvernementaux
Liste de contacts de la direction
Directrice, Emploi et services sociaux
Jennifer Pitt 416-397-1212
Gestionnaire, Emploi et services sociaux
Andrea Pronman 416-392-9004
Gestionnaire, Collectivité et marché du travail
Cathy Smyth 416-397-0517
Directions par transport public TTC
Nous sommes situés non loin du croisement de McCowan et la 401, tout près de la station de train McCowan. À partir de là, marchez en direction du sud vers Bushby Drive, puis en direction est vers Grangeway Avenue, ensuite en direction nord sur Consilium Place.
Un stationnement est disponible à cette succursale.
Vous pouvez aussi joindre le TTC en appelant le 416-393-INFO (4636) pour obtenir des renseignements sur les directions à suivre.