Regent Park Employment Services
402 Shuter St. Toronto M5A 1X6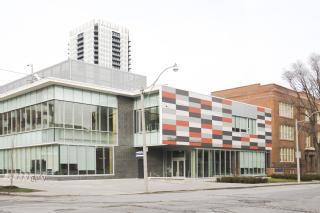 Postal Codes Served
Hours of Operation
8:30 a.m. to 5 p.m. Monday, Wednesday, Thursday, Friday
8:30 a.m. to 6 p.m. Tuesday
Regent Park Employment Services provides drop-in services and resources to help you during your job search.
Help us keep the air we share healthy. Please do not wear or use scented products when visiting our offices.

Address & Directions
402 Shuter St. Toronto M5A 1X6
TTC Directions:  From Queen subway station, take the 501 Queen streetcar eastbound to Sackville St. Walk north on Sackville to 402 Shuter St.
You can also call the TTC at 416-393-INFO (4636) for directions.
Employment services at this centre are provided in partnership with Dixon Hall Neighbourhood Services.