The British Coffee House in the Chewett Building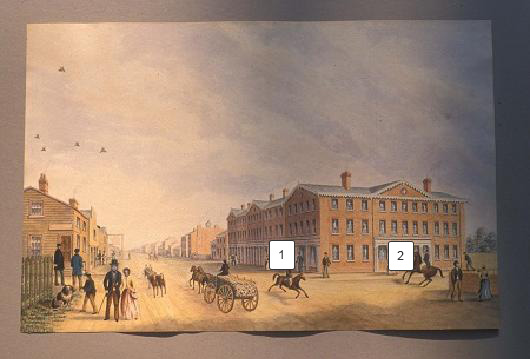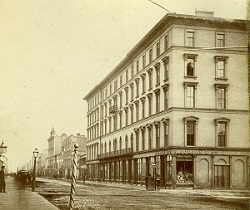 In 1855 Chewet sold the property to the Rossin brothers who replaced the office block with a Renaissance Revival Hotel. William Kauffmann of Rochester, New York designed the hotel and Howard -now entering retirement-consulted on the project6. The hotel included fire safety measures such as multiple exit rouutes, a load-bearing system and a dedicated water supply for firefighters.
---
6 http://www.dictionaryofarchitectsincanada.org/architects/view/1543 Accessed: December 11, 2013
In a move that anticipated the Upper Canada Rebellion the government ordered the Chewett building closed early in 1837, thus preventing its use as a meeting place for rebels. In 1838 the government officially seized the building for military purposes, eventually returning it to Chewett in 18425.
---
5 Ibid