The Old Gaol and Fireman's Hall 1835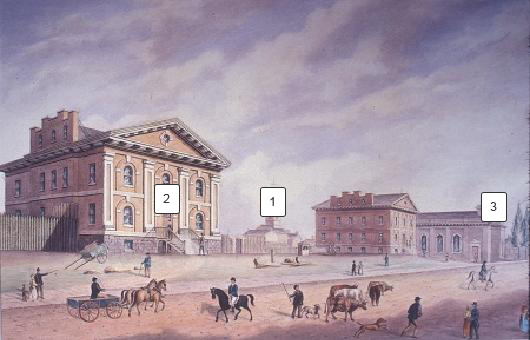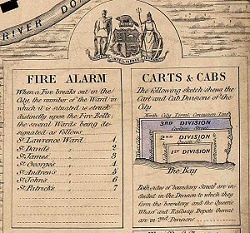 The Fireman's Hall built by Howard in 1835 features a tall bell tower which was used to strike the alarm in when a fire broke out. Though some civic buildings were made from brick and stone, most homes and businesses in the 1830s were constructed out of wood, and a fire could quickly spread and destroy whole neighbourhoods.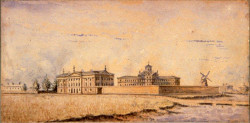 In 1837, John Howard designed Toronto's third jail which stood at Berkley and Front Streets. This painting shows the jail and the unbuilt courthouse. Howard copied the panopticon in which the cell wings radiate from a central guard tower for easier monitoring of prisoners. A panopticon typically had three wings, but an 1857 map indicates only two were built.
This is an earlier version of St. James Anglican Church than the Gothic revival structure we know today. Thomas Rogers of Kingston designed the 1830s St. James's Church in a Neoclassical style. The painting shows the church without a steeple; Rogers designed one for it, but the church burned down in 1839 before it was built.