Toronto Bay, 1835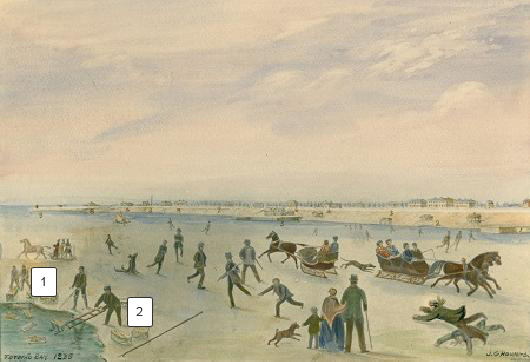 Commercial ice harvesting began in 1806 when Frederic Tudor of New England began to export the ice he harvested there to sell to wealthy Europeans living in the Caribbean. With the development of proper storage facilities such as ice-houses and ice-boxes, the trade flourished and was global by the 1830s and 1840s1.
---
1 http://en.wikipedia.org/wiki/Ice_trade.Accessed November, 27, 2013.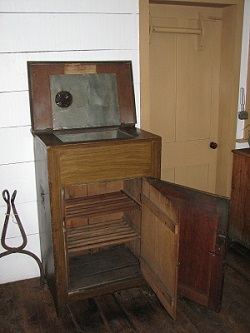 In this example of mid-century ice box the lid opens on top to reveal a metal compartment to hold the ice; Underneath the ice box is a separate compartment to store perishable foods. Heavy cold air sinks from the ice cooling the food below. The double wooden door provides insulation and the slatted shelves allow the cold air to circulate.