Turning on Toronto: A History of Toronto Hydro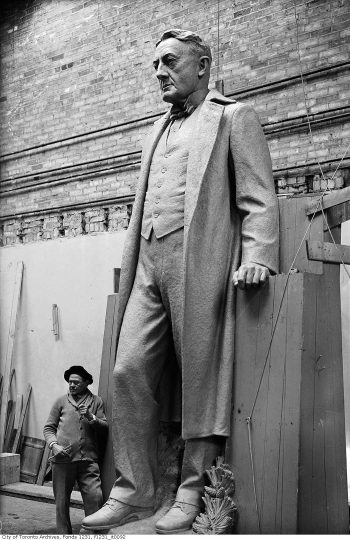 On May 2, 1911 Adam Beck, chairman of the Hydro-Electric Power Commission of Ontario, pushed a ceremonial button, marking the official inauguration of publicly-owned electricity distributed by the Toronto Hydro-Electric System. With that historic action, Beck launched what would become the largest municipal electricity distribution company in Canada. Today, Toronto Hydro delivers electricity to approximately 696,000 customers in the City of Toronto, who use around 18% of the total amount of electricity consumed in Ontario.
This exhibit tells the story of the development of electricity in Toronto. With photographs and documents from the Archives' collection, we will explore this story from its earliest days when electricity was generated by steam-powered dynamos, through to the development of hydro-electricity thanks to one of the world's greatest natural resources, Niagara Falls. We will also see how electricity helped to bring us into the modern age, and how it has enhanced our lives in so many ways.
The City of Toronto Archives is grateful for the sponsorship of Toronto Hydro-Electric System Limited in the production of this exhibit.
The text for this exhibit is based in part upon an earlier exhibit produced in 1991 at the Market Gallery. We acknowledge and thank historian Robert M. Stamp for his work in the catalogue for the exhibit, Bright Lights Big City.
Next page – Setting the Scene