Success Stories
Learn about the dogs we have successfully placed with families.
Mitchell
Mitchell is finally home. He arrived as a stray and went through extensive treatment for facial injuries, as well as training for reactive behaviour towards other dogs, and general social skills such as not jumping on strangers and counter-surfing. We were able to place Mitchell with a couple who was looking for a new family dog. As he was walking out the door with his new family, he turned back for one last look at his friends from the shelter.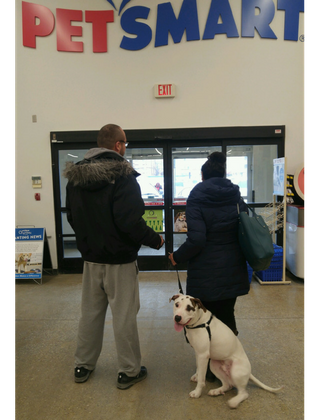 Aubrey
Aubrey is a 6 months who now has a family who loves him. He is happy, spunky puppy who is as fun and stubborn as a puppy can be, and was looking for a family who had the patience to train a puppy. Aubrey ended up with the best family we could ask for, who are patiently training him not to steal his older sister's slippers off her feet while she's still wearing them. They say he's "sweet and affectionate and already part of the family."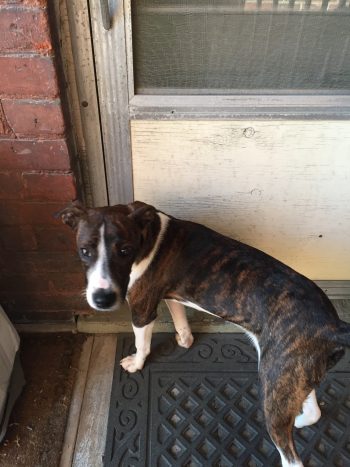 Kevin
Kevin is a bouncy puppy who was looking for a friend to help calm him down. When Kevin came to us, he was very nervous, scared, and difficult to take for a walk – he was a stray and we don't know his story. But we were glad to give him a good ending, with a family that was patiently waiting for a new dog to complete their unit for a while. Kevin was the missing piece, and is already loved as part of their family.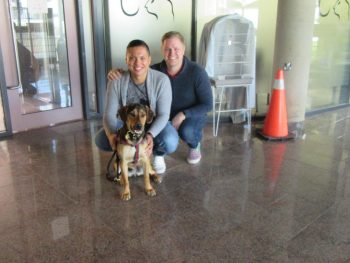 Blue
When Blue came to us, she caught everyone's attention with her one blue eye, giving her the name "Blue." She had another few surprises up her sleeve. Despite being a stray with an unknown background, she already knew a few tricks: how to sit, shake a paw, basic manners – and especially how to roll over for a treat! She was with us from November to July, waiting patiently for her family to come get her. When they finally showed up, we were sorry to see her go but happy she finally got the ending she deserved.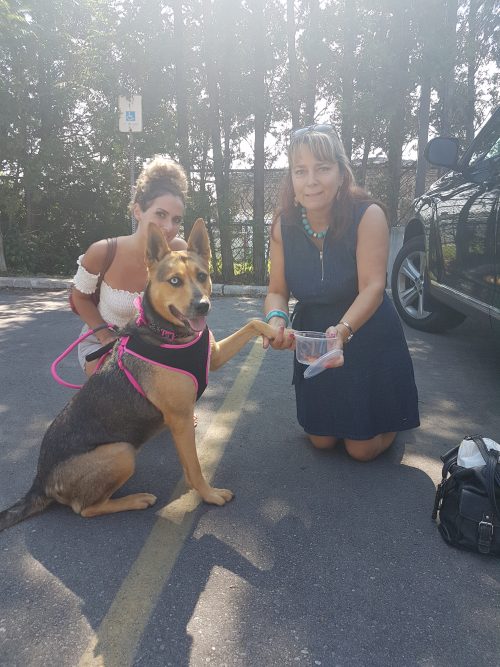 Lola
Lola has her new family. We don't know Lola's background because she came to us as a stray. We quickly found that she didn't trust people, but still wanted our affection and interaction. We also noticed she loved the company of other dogs, but did not always interact well with them. Lola spent some time with trainers where she learned how to trust again, as well as acceptable behaviors for people and dogs with positive reinforcement training. Lola was adopted shortly before we closed our shelters for the Christmas holidays, by a family who lives outside the city. She'll be enjoying her summers enjoying the cottage life, close to walking trails and the waterfront.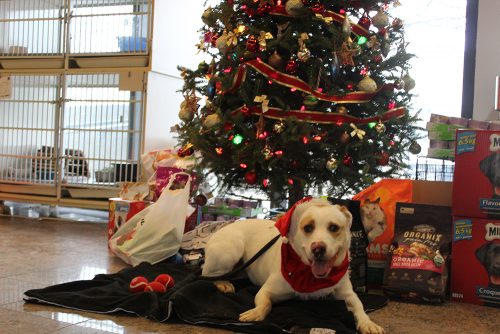 Austin
It was about time Austin found his family. Austin came to us from an abusive background. We worked with him every day so he could learn how to trust again, and one day it was his lucky day! He was fostered with family for a little while, who quickly grew to love him and adopted him. He has two friends in his new home: a seven year old Great Dane, and an eleven year old small Shih Tzu who loves big friends. Austin has had a rough past but we know he has a bright future, with people (and dog friends) who love him.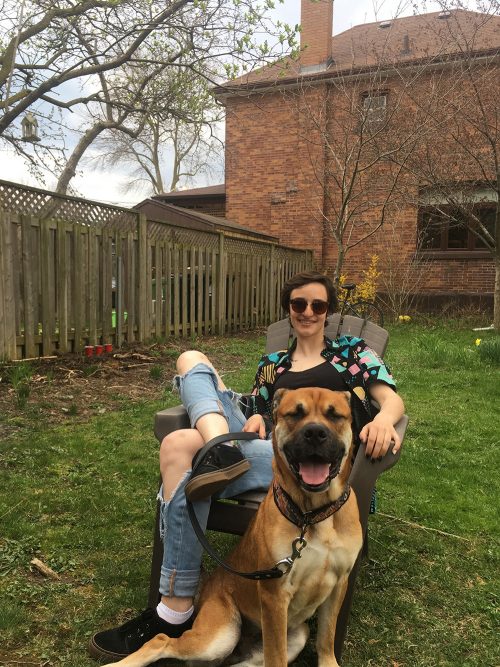 Rodger
Rodger is growing up with his new family. Rodger was one year old when he came to us, and was an impressive 78 pounds of wriggly puppy. When Rodger found his way to our shelter, he was very nervous and under socialized. He hated sudden movements and new surroundings. After time with his trainers, he became much more relaxed, settled and is a much more confident dog. Now, Rodger is enjoying life with his even bigger older dog brother. We are happy to see that he is loved as part of a family that likes to put him in huge yellow sweaters on cold days.