Success Stories
Learn about the dogs we have successfully placed with families.
Mitchell is a three-year-old American Bulldog mix who is finally home. He arrived as a stray and went through extensive treatment for facial injuries, as well as training for reactive behaviour towards other dogs, and general social skills such as not jumping on strangers and counter-surfing. We were able to place Mitchell with a couple who was looking for a new family dog. As he was walking out the door with his new family, he turned back for one last look at his friends from the shelter.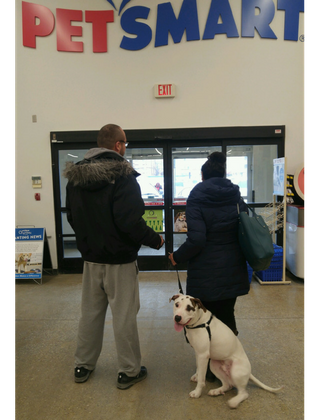 Aubrey is a 6 month old Jack Russell, Boston Terrier mix who now has a family who loves him. He is happy, spunky puppy who is as fun and stubborn as a puppy can be, and was looking for a family who had the patience to train a puppy. Aubrey ended up with the best family we could ask for, who are patiently training him not to steal his older sister's slippers off her feet while she's still wearing them. They say he's "sweet and affectionate and already part of the family."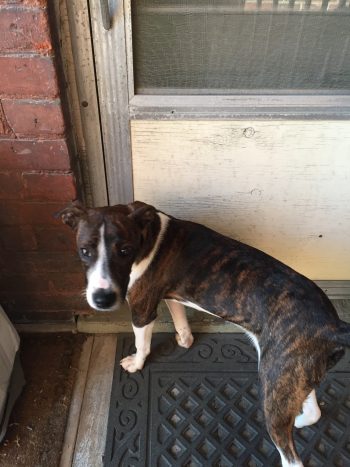 Kevin is a bouncy Hound mix who was looking for a friend to help calm him down. When Kevin came to us, he was very nervous, scared, and difficult to take for a walk – he was a stray and we don't know his story. But we were glad to give him a good ending, with a family that was patiently waiting for a new dog to complete their unit for a while. Kevin was the missing piece, and is already loved as part of their family.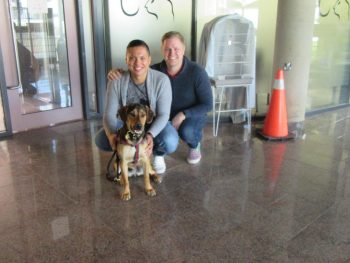 When Blue the German Shepherd came to us, she caught everyone's attention with her one blue eye, giving her the name "Blue." She had another few surprises up her sleeve. Despite being a stray with an unknown background, she already knew a few tricks: how to sit, shake a paw, basic manners – and especially how to roll over for a treat! She was with us from November to July, waiting patiently for her family to come get her. When they finally showed up, we were sorry to see her go but happy she finally got the ending she deserved.