Toronto Sport Hall of Honour
The Toronto Sport Hall of Honour celebrates the exceptional contributions and accomplishments of those who have inspired and/or brought recognition to Toronto through sport.
The Toronto Sport Hall of Honour is located at the Toronto Pan Am Sports Centre, a legacy of the 2015 Toronto Pan Am and Parapan Am Games.
Athlete of the Year
Athlete of the Year is awarded to an individual who has achieved outstanding and extraordinary success, demonstrated exemplary values and/or personal characteristics, and made a defining contribution to his/her sport and/or community.
---
Coach of the Year
Coach of the Year is awarded to a coach in amateur sport who has achieved outstanding and extraordinary success, demonstrates exemplary values and/or personal characteristics, and makes a defining contribution to his/her sport and/or community. This person possesses the qualities associated with performance excellence and sport achievement.
---
City of Sport Lifetime Achievement
The 'City of Sport' – Lifetime Achievement award recognizes the outstanding contribution of a sport leader or organization who exemplifies sport values as demonstrated by groundbreaking organizational leadership, innovative practices, influential communications, cutting-edge sport marketing or positioning of the sport sector.
---
Sport Legend
The Sport Legend award recognizes an individual who, by their achievement and example are considered to have had the capacity to inspire Torontonians. An individual, who through extraordinary sporting accomplishments, has left an indelible mark on the fabric of sport in Toronto.
---
Builder
The Builder award recognizes an individual or organization who has made a meaningful contribution to amateur sport as a leader, advocate or agent of change.
---
Corporate Builder
The Corporate Builder award recognizes an organization/corporation that has made a meaningful contribution to amateur sport as a leader, advocate, change agent or builder.
---
Spirit of Sport
This award recognizes the accomplishments of an individual, group, organization or volunteer that has made a significant impact in sport by fostering an inclusive culture and/or creating opportunities for Toronto's diverse communities. This award is granted for contributions in the areas of capacity building, policy development, partnerships and engagement with underserved communities that use sport to advance the principles of access and equity.
---
Team of the Year
Team of the Year is awarded to any two or more individuals competing as a single entry in amateur sport who have achieved outstanding and extraordinary success, demonstrated exemplary values and/or admirable characteristics, and made a defining contribution to their sport and/or community.
Rosie MacLellan
2016, Athlete of the Year
Trampoline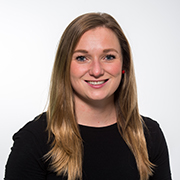 Rosannagh 'Rosie' MacLennan is the youngest of four in a family of competitive trampolinists. She began competing internationally at eleven and was Canadian National Women's Champion in 2005, 2009 and 2011.
In 2006, she paired with Karen Cockburn in synchronized trampoline. Beginning with the 2006 World Cup Finals in Birmingham, they dominated the event internationally, winning eight consecutive World Cup events.
At the 2007 World Championships in Quebec City, Rosie earned a spot for Canada at the 2008 Olympics in Beijing where she qualified for the finals, finishing in seventh place. Rosie surpassed her Pan Am silver win of 2007 by reaching gold at the 2011 Games in Guadalajara. At the 2012 Olympic Games in London, she received a score of 57.305 for her final routine, achieving a new personal best and earning Canada's only gold medal of the Games. She went on to successfully defend the gold at the TORONTO 2015 Pan Am Games. At Rio 2016, she defended the title once again, becoming the first trampolinist to win Olympic gold twice.
Rosie is a recent graduate of the University of Toronto and is currently continuing her studies towards a Master's Degree in Exercise Sciences.
Andre De Grasse
2016, Athlete of the Year
Track & Field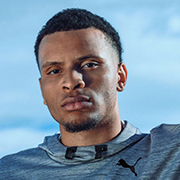 Andre De Grasse's life changed in 10.9 seconds—the time of his first 100m race at the York Region High School Championships in May 2012. Without the use of starting blocks or the benefit of coaching, and wearing borrowed track spikes, he came in second place his first time out.
Andre made headlines when he placed first in both the 100m and 200m sprints at the National Collegiate Athletic Association Championships in June 2015. With wind-aided times of 9.75 seconds in the 100m and 19.58 seconds in the 200m, he was the first Canadian to break both the 10-second and 20-second barriers in these events. Returning home to Toronto, Andre won gold in both the 100m and 200m sprints at the TORONTO 2015 Pan Am Games. At 19.88 seconds, he broke his own Canadian record for the 200m sprint. Later that summer, Andre tied for bronze in the 100m at the International Association of Athletics Federations World Championships in Beijing.
While 2015 was a year of tremendous accomplishments for Andre, he continued to excel. At the 2016 Olympics, he became the first Canadian to win medals in all three sprint events. Andre received his degree from the University of Southern California in spring 2017.
---
Victoria Nolan
2016, Para-Athlete of the Year
Para-Rowing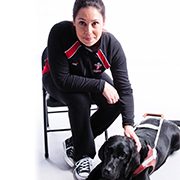 Until being diagnosed with a degenerative eye condition, Retinitis Pigmentosa, Victoria Nolan had viewed herself as clumsy. After her vision deteriorated to three per cent, she was driven to regain her independence and confidence in order to be a strong role model for her children. Victoria took her husband's advice to find something that she was passionate about – for her it was rowing. Out on the water, Victoria felt strong, fast and graceful.
Victoria has competed for Canada since 2007, earning seven medals including gold at the World Rowing Championships in New Zealand for a record-breaking performance. She is a three-time Paralympian, placing sixth in Beijing (2008) and seventh in London (2012). Victoria emerged from retirement in 2015 to help her team achieve bronze at the World Championships, qualifying for Rio in 2016 where they achieved bronze once again.
She has been named the Toronto Argonaut Rowing Club's Oarswoman of the Year (2011) and Rowing Canada's Adaptive Athlete of the Year (2007). Victoria holds a Master's Degree in Child Study and Education and a Bachelor of Science (Specialist in Cognitive Science).
Adam Lancia
2016, Para-Athlete of the Year
Wheelchair Basketball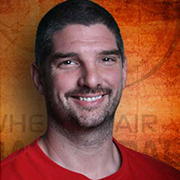 Adam Lancia's path to international competition began in Toronto at Variety Village, where he first played wheelchair basketball. He joined Team Canada in 1997 and won gold at the first Junior Men's World Wheelchair Basketball Championship in front of a hometown crowd. They defended this title at the next championship in 2001. Adam went on to play for the Senior Men's National Team. He is a four time Paralympian; achieving gold in Athens (2004), silver in Beijing (2008), and gold in London (2012).
Adam has also been a prominent figure in the national wheelchair basketball scene. He played a vital role in helping Ontario win five consecutive National Championships from 2002 to 2006 and received the tournament's most valuable player honours in 2010 and 2011. During the Team Canada off-season, Adam continued to play professionally in Europe.
Adam earned a degree in Kinesiology from the University of Illinois and completed the Prosthetics and Orthotics Technician program at George Brown College in Toronto. He was also awarded the Queen's Diamond Jubilee Medal (2012). Adam has retired from international competition, but is now head coach of the women's program at the University of Alabama.
---
Nerissa Pooran
2016, Special Olympics Athlete of the Year
Track & Field, Swimming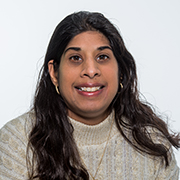 Nerissa Pooran demonstrates the true spirit of commitment and determination. She began her training at the age of eight and worked diligently on her co-ordination, endurance and technique. Competing in Special Olympics events has provided her the support and encouragement to work continuously at improving her skills, personal goals and physical excellence.
Nerissa has been a team member of Variety Village Sunshine Swim Team and North York Jets Track Club since 2007. In 2015, she joined the Toronto Pan Am Sports Centre Swim Program. She had a successful competitive year with achievements in both swimming and track and field. At the 2015 GTA Swimming Provincial Qualifier, Nerissa placed first in 100m butterfly; second in 50m butterfly and 100m freestyle; and third in 200m freestyle. At the 2015 Toronto Track and Field Centre meet, she placed first in shot put and 200m, as well as second in 100m and long jump.
Nerissa is a dedicated athletic ambassador who donates her time to events and raising awareness of Special Olympics. In 2015, she was one of seven athletes featured in Special Olympics Canada's 'No Special Treatment' promotional campaign.
---
University of Toronto Varsity Blues
2016, Team of the Year
Volleyball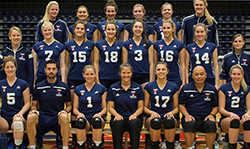 The Varsity Blues Women's Volleyball team had a perfect regular season in 2015 with a 19-0 record, dropping only three sets.
The team went 2-0 to win their second straight Ontario University Athletics (OUA) title. After defeating the Ottawa Gee-Gees in the OUA quarter-final actions, the Blues topped the McMaster Marauders and Ryerson Rams to win their 10th provincial championship. They went on to win 3-0 in their first Canadian Interuniversity Sports (CIS) Championships since 1976, defeating McGill in the national quarter-finals and British Columbia-Okanagan in the semifinals to earn their first-ever U SPORTS final appearance. There, the Blues routed defending champions Trinity Western to claim the national title.
Alina Dormann was named the OUA East Rookie and Player of the Year, an OUA First Team All-Star Honours and a member of the OUA All-Rookie Team. She went on to be named the U SPORTS Rookie of the Year, a member of the U SPORTS All-Rookie Team and a Second Team All-Canadian. Denise Wooding, Bojana Radan and Madelyn Mandryk earned OUA First Team All-Star Honours, while Tessa Davis was named a Second Team All-Star. Tessa also earned OUA Championship MVP Honours, while Caleigh Cruickshank was named the National Championship MVP.
---
Kristine Drakich
2016, Coach of the Year
Volleyball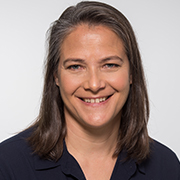 Kristine Drakich is a former captain and all-Canadian with the Varsity Blues, as well as a member of Canada's national volleyball and beach volleyball teams. She is highly qualified through the National Coach Certification Program with a Level 4 certification for indoor volleyball and a Level 3 on the beach. She has been the head coach of the women's volleyball program at the University of Toronto since 1989. Under her direction, the Blues have qualified for 22 consecutive OUA final-four appearances, winning the OUA championship banner seven times. She led the Blues to a perfect season (25-0) in 2015-16, claiming their second straight OUA banner, and first CIS championship.
She has coached and volunteered at both the national and international level and was the Sport Organizing Chair for indoor volleyball at the TORONTO 2015 Pan Am Games. In addition to various coach of the year awards, Kristine's accomplishments have been widely recognized and celebrated, including Canadian Association for the Advancement of Women in Sport Marion Lay "Herstorical" Breakthrough Award for her positive contributions to equity in sport from the local to the international level.
---
---
Chris Rudge
2016, Builder
Multi-sport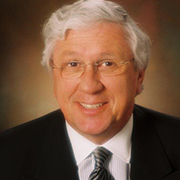 A tirelessly committed sport professional and volunteer, Chris Rudge has had a profound impact on Toronto and Canada's sport landscape. He served as Chief Executive Officer (CEO) of the Canadian Olympic Committee leading up to the 2010 Winter Olympics in Vancouver. From 2008 to 2010, he was Chairman of the Steering Committee for the 'Own the Podium' program. He led this initiative supporting high performance athletes in winter sports which was integral to Canada's unprecedented Winter Games success of 14 gold medals.
Chris went on to become Chairman and CEO of the 2012 Grey Cup Festival awarded to the City of Toronto, followed by Executive Chairman & CEO of the Toronto Argonauts. He was a member of the Board of Directors for the Organizing Committee for the TORONTO 2015 Pan Am and Parapan Am Games. In this role, Chris furthered his commitment to ensuring Canadian athletes and coaches have access to world class training and competition facilities.
Chris holds a teaching certificate from Queen's University and a Bachelor of Physical and Health Education from the University of Toronto. He is currently the Chairman of the Board for the Canadian Sport Institute Ontario.
---
Canadian Imperial Bank of Commerce (CIBC)
2016, Corporate Builder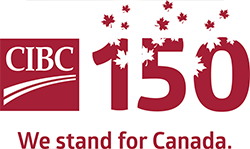 CIBC invests in initiatives that are important to its clients, employees and clients with the goal of building stronger communities through corporate donations, sponsorships and by supporting the passionate volunteer efforts of its employees. In October 2011, CIBC was the first sponsor to commit to the TORONTO 2015 Pan Am and Parapan Am Games and continues to support legacy initiatives.
Highlights of CIBC's contributions as Lead Partner of the Games include:
Created the CIBC PanAmazing Square at CIBC Pan Am Park,a 10,000 square foot complimentary family-friendly area with a range of amenities and activities.
First major corporate partner of the PrideHouse movement through which CIBC worked with The 519 Community Centre to broaden awareness of LGBTQ+ inclusion during the Games to catalyze change.
Partnered with Games Official Broadcaster CBC to reach sport fans as they experienced events through television.
Over 350 CIBC employees volunteered at the Games.
Community Partner of the Torch Relay.
Presenting Sponsor of Panamania – Arts and Culture Festival, as well as Victory Celebrations, that featured 450 unique performances and hosted 350,000 visitors at Nathan Phillips Square.
---
Archie Allison
2016, Spirit of Sport
Inclusive Recreation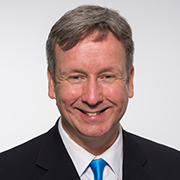 Archie Allison's experience at Variety Village has encompassed every level of program delivery and development—from his beginning as a program instructor in 1984, to his current role as Director of Access and Awareness. He is a sought-after educator in the area of inclusive recreation and teaches at the University of Toronto, Humber College and Centennial College. He has worked on many special sporting events, including organizing the Variety Village Lieutenant Governor's Games for more than 30 years, and is an active volunteer on several committees dedicated to inclusion and advocacy for those with disabilities. In his current role at Variety Village, Archie leads a team who deliver inclusive outreach and adapted physical education programs to more than 10,000 students in Ontario annually.
Archie's achievements and dedication have been recognized through numerous honours, including the Canadian Disability Hall of Fame (2011) and the Canadian Paralympic Hall of Fame (2017). He is an inaugural inductee of the Toronto Sport Hall of Honour, recognized for commitment to inclusion and his efforts in building the sport system for athletes with a disability.
---
Bobby Baun
2016, Sport Legend
Hockey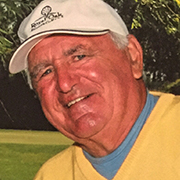 Born in Lanigan, Saskatchewan, Robert 'Bobby' Neil Baun joined the Ontario Hockey Association with the Toronto Marlboros in 1952. He was called up to the National Hockey League by the Leafs during the 1956-57 season and played in Toronto for the next 11 seasons, contributing to the team's Stanley Cup successes in 1962, 1963, 1964, and 1967. Bobby played for the Oakland Seals (1967-68) and the Detroit Red Wings (1968-70), before returning to Toronto (1970-73).
Bobby is remembered as a hard-hitting defenceman and for his historic performance in game six of the 1964 Stanley Cup Finals against the Red Wings. After fracturing his ankle, he returned to the game in overtime to score the winning goal. The Leafs won the next game 4-0 to win the best of seven series and secure their third consecutive Stanley Cup.Since retiring as a player, Bobby has pursued a number of diverse careers including roles as a farmer, coach, and insurance broker. He established a scholarship for Ridgeback athletes at the University of Ontario Institute of Technology. He was awarded an honorary Doctorate of Laws from the university for his contributions both on and off the ice and has been inducted into the Ontario Sports Hall of Fame (2010).
Bobbie Rosenfeld
2016, Sport Legend
Multi-sport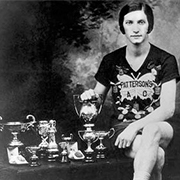 After moving from Barrie to Toronto in 1923, Fanny 'Bobbie' Rosenfeld joined Toronto's Young Woman's Hebrew Association. She was a centre on their basketball team, contributing to team wins at both the Toronto and Ontario championships. Later that same year, Bobbie unexpectedly defeated Canadian champion Rosa Grosse in the 100 yard dash at a picnic.
During the course of a single day at the Ontario Ladies Track and Field championships in 1925, she placed first in discus, shot put, 200m, low hurdles, and long jump, as well as second in javelin and 100-yard dash. She went on to earn gold (4X100m relay) and silver (100m race) at the 1928 Olympics.
Ellen Burka
2016, Sport Legend
Figure Skating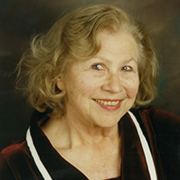 Ellen Burka (nee Danby) was born in the Netherlands in 1921 and learned to skate on the open-air rinks of Amsterdam. In 1943, when she and her family were sent to Westerbrook Transit Camp, Ellen registered herself as the 'Dutch National Figure Skating Champion.' As the camp commander was a figure skating enthusiast, she was to practice on the frozen pond. After liberation, Ellen returned to Amsterdam to become Dutch Champion for women's singles in 1946 and 1947. In 1951, she moved to Toronto with her husband, Jan Burka, and daughters, Astra and Petra.
Ellen began coaching at the Toronto Cricket Skating & Curling Club in the early 1960s. Throughout her career, she attended seven Olympics and 24 World Championships. Her daughter Petra became World Champion in 1964. Ellen trained other world medalists including Elvis Stoyko, Patrick Chan and Dorothy Hamill. Her work with six-time Canadian Senior Men's Champion Toller Cranston is considered to have revolutionized figure skating, fully incorporating music with choreography and raising the sport to the level of 'Theatre on Ice.'Ellen is a member of the Order of Canada (1978), Canada's Sports Hall of Fame (1996) and the International Jewish Sports Hall of Fame (2013). She passed away in 2016.
Throughout her athletic career, Bobbie also competed in tennis, ice hockey, fast ball, softball, lacrosse, golf and speed skating. After retiring from competition, she was active as both a coach and administrator in sport. In 1937, Bobbie introduced the column 'Feminine Sports Reel' in The Globe and Mail, through which she covered and advocated for women's sports for 18 years. Bobbie was named Canada's Female Athlete of the First Half-Century and was inducted into Canada's Sports Hall of Fame. She passed away in 1969.
---
Jerry Tonello
2016, City of Sport Lifetime Achievement
Wheelchair Basketball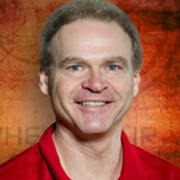 An all-around athlete, Jerry Tonello was introduced to wheelchair basketball through his friendships with athletes with a disability. He is recognized as the first able-bodied player to compete at the National Championships in 1992. Jerry began coaching in 1982, paying particular attention to the technical aspect of the game through video analysis and feedback. He is known as a dedicated coach who inspired athletes from the grassroots to the international level.
Jerry was an integral part of Team Canada's successes over the past 20 years. After he joined the program as an assistant coach in 1991, Team Canada captured back-to-back gold medals at the Paralympic Games in 2000 and 2004, followed by a World Championship title in 2006. In 2008, Jerry became associate head coach and helped guide the team to a silver medal in Beijing. Jerry became the head coach in 2009; and in London 2012, he led Team Canada to its third gold medal in four Paralympic Games.
He graduated from the School of Kinesiology and Health Science at York University and earned a Bachelor of Education at the University of Toronto. A proud father to his sons, Matthew and Zachary, and devoted husband to Anne-Louise, Jerry passed away in 2016.
Vaune Davis, Female Athlete of the Year
Shelley Gautier, Female Athlete of the Year with a Disability
Milos Raonic, Male Athlete of the Year
Anthony Gale, Male Athlete of the Year with a Disability
Jennifer Yiu Yiu Lee, Coach of the Year
York Lions Men's Soccer Team, Team of the Year
Archie Allison, Builder
Alan Brookes, Builder
Marilyn Bell DiLascio, Sport Legend
Angela James, Sport Legend
Marina van der Merwe, Sport Legend
Johnny Bower, Sport Legend
George Seymour Lyon, Sport Legend
Herb Carnegie, Spirit of Sport
Glenn Tarver, Lifetime Achievement
Hall of Honour Video Credits 2016