Toronto Sport Hall of Honour
The Induction ceremony will be held on Thursday, April 4, 2019.
The Toronto Sport Hall of Honour celebrates the exceptional contributions and accomplishments of those who have inspired and/or brought recognition to Toronto through sport.
The Toronto Sport Hall of Honour Selection Panel reserves the right to only select nominees who meet Toronto Sport Hall of Honour criteria, as outlined below in About the Program.
The Toronto Sport Hall of Honour is located at the Toronto Pan Am Sports Centre, a legacy of the 2015 Toronto Pan Am and Parapan Am Games.
Athletes of the Year
Athlete of the Year is awarded to an individual who has achieved outstanding and extraordinary success, demonstrated exemplary values and/or personal characteristics, and made a defining contribution to his/her sport and/or community.
Builder
The Builder award recognizes an individual or organization who has made a meaningful contribution to amateur sport as a leader, advocate or agent of change.
City of Sport Lifetime Achievement
The 'City of Sport' – Lifetime Achievement award recognizes the outstanding contribution of a sport leader or organization who exemplifies sport values as demonstrated by groundbreaking organizational leadership, innovative practices, influential communications, cutting-edge sport marketing or positioning of the sport sector.
Coach of the Year
Coach of the Year is awarded to a coach in amateur sport who has achieved outstanding and extraordinary success, demonstrates exemplary values and/or personal characteristics, and makes a defining contribution to his/her sport and/or community. This person possesses the qualities associated with performance excellence and sport achievement.
Community Sport Volunteer
The Community Sport Volunteer Awards recognize adults and youth who have made a significant impact on community sport in Toronto through their ongoing volunteer efforts as a coach, official and/or sport administrator.
Corporate Builder
The Corporate Builder award recognizes an organization/corporation that has made a meaningful contribution to amateur sport as a leader, advocate, change agent or builder.
Spirit of Sport Diversity and Inclusion
This award recognizes the accomplishments of an individual, group, organization or volunteer that has made a significant impact in sport by fostering an inclusive culture and/or creating opportunities for Toronto's diverse communities. This award is granted for contributions in the areas of capacity building, policy development, partnerships and engagement with underserved communities that use sport to advance the principles of access and equity.
Sport Legend
The Sport Legend award recognizes an individual who, by their achievement and example are considered to have had the capacity to inspire Torontonians. An individual, who through extraordinary sporting accomplishments, has left an indelible mark on the fabric of sport in Toronto.
Team of the Year
Team of the Year is awarded to any two or more individuals competing as a single entry in amateur sport who have achieved outstanding and extraordinary success, demonstrated exemplary values and/or admirable characteristics, and made a defining contribution to their sport and/or community.
Penny Oleksiak, Athlete of the Year
Swimming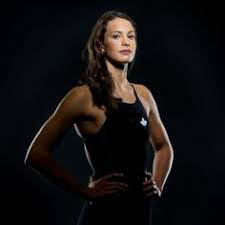 Born on June 13, 2000, in Toronto, swimmer Penny Oleksiak is Canada's youngest Olympic gold medallist and holds the nation's record for most Olympic medals at a single summer Games. In her short career she has become known for her exciting come-from-behind victories, winning four Olympic and six World medals; as well as being awarded the 2016 Lou Marsh Award, given annually to Canada's Top Athlete.
Oleksiak qualified for her first senior national team at age 15 and four months later, competed at her first senior event – the 2016 Rio Olympic Games. It was there where she shot to national prominence after winning four medals (one gold, one silver and two bronze) and was bestowed the honour of Team Canada's flag bearer at the closing ceremonies.
In 2016 Penny was named Swimming Canada's Female Swimmer of the Year, Swimming World's Newcomer, The Bobbie Rosenfeld Female Athlete of the Year, The Syl Apps Athlete of the Year, won the Commonwealth Cup and a host of national sports media awards.
Oleksiak is currently completing high school in Toronto and is an advocate for several worthy causes, especially those connected to issues of inclusion, mental and physical health for kids in Canada.
Andre De Grasse, Athlete of the Year
Athletics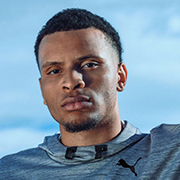 Andre De Grasse's life changed in 10.9 seconds, the time it took him to run his first 100m race in a pair of borrowed spikes and without the use of starting blocks or coaching. Three years later, Andre sprinted to victory in the 100m and 200m at the Toronto 2015 Pan Am Games and capped off a stunning season tying for bronze in the 100m at the World Championships.
At Rio 2016, Andre become the first Canadian athlete to win Olympic medals in all three sprint events. In doing so, he ran a personal best in the 100m and set national records in the 200m and 4x100m relay.
Maintaining a promise he made to his family, Andre returned to the University of Southern California right after the Games to complete his degree.
Recognizing the generous support he's received through his career, Andre is proud to be launching the Andre De Grasse Family Foundation later this spring. August 10-12, he will return to competition in Toronto, headlining the North American, Central American and Caribbean Track & Field Championships (A.K.A. PUMA Track & Field in the 6ix).
Marissa Papaconstantinou, Para-Athlete of the Year
Athletics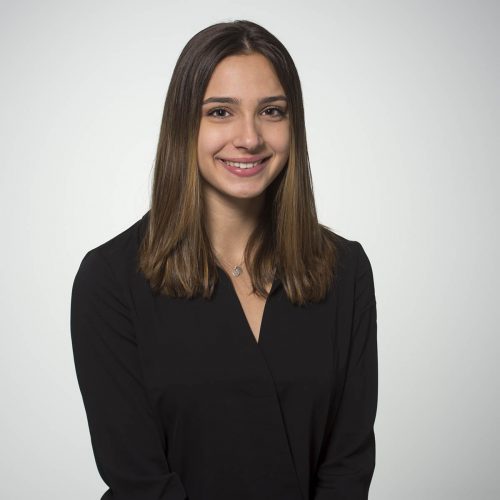 Marissa Papacontanstinou took up para-athletics at age 11 at the Phoenix Track Club in Scarborough, and soon after was fitted with her first running blade.
Marissa made an impressive international debut at age 16 as she finished seventh in the 200m and eighth in the 100m at the 2015 IPC World Championships. Born without her right foot, she's always participated in sport and enjoys soccer and basketball along with her para-athletics career.
Marissa trained with the Variety Village Track & Field team and used the facility as she continued her journey on the road to Rio 2016 Paralympics. In her first Paralympics Games in Rio, Marissa finished ninth in the 100m and made it to the stepping on the semi-finals in the 200m. Marissa has her eyes on competing in Tokyo in 2020.
Marissa is also an inspiring public speaker and participated in Variety's annual Active Living Conference speaking to students in recreation and teaching programs from Ontario universities and colleges.
Jeffery Steiman, Special Olympics Athlete of the Year
Swimming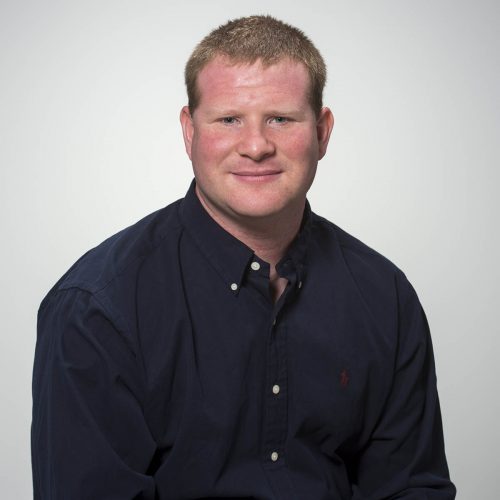 Jeffrey Steiman was born in Toronto and is the eldest of three children. Growing up, Jeffrey participated in a variety of activities including karate, but particularly enjoyed and excelled at swimming.
Jeffrey joined the North York Eels Swim Club with Special Olympics Ontario in October 2006 where he has made several friends with whom he practices weekly to improve his performance and teamwork. His continued improvement and many achievements as well as his exceptional sportsmanship and leadership on the team have led him to compete regionally, provincially and nationally for Special Olympics.
Jeffrey has competed at the Special Olympics Provincial Games in Durham, Kingston and Guelph, Ontario in 2008, 2012 and 2016 respectively. Jeffrey has also competed at the Special Olympics National Games in London, Ontario in 2010 and will be competing in Antigonish, Nova Scotia in 2018.
Jeffrey attends the Aptus Treatment Centre for Complex Disabilities where he participates in weekly activities with his social group at the Geneva Centre for Autism. Jeffery loves to spend time with his family, especially with his grandparents on weekends.
Gohulan Rajalingam, Special Olympics Athlete of the Year
Multi-Sports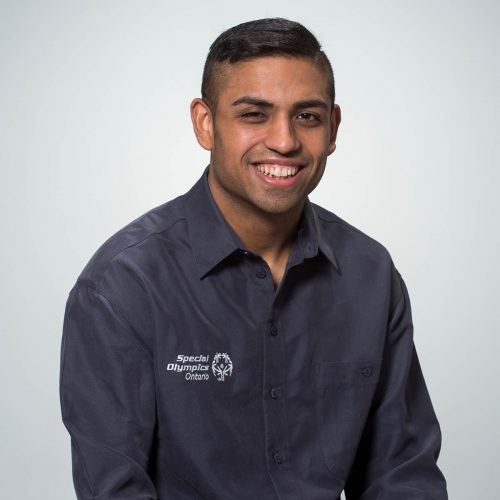 A Special Olympics athlete for 8 years, Gohulan Rajalingam is a true competitor, disciplined and always driven to improve his skills and performance. His unwavering commitment to athletic endeavours is demonstrated in his participation as a competitive athlete in basketball, floor hockey and swimming on a provincial, national and international level.
Most recently, Gohulan has represented Special Olympics Canada in basketball as a part of the NBA All-Star International Unified Team, where he competed alongside NBA and WNBA stars coached by Steve Nash. Gohulan has also represented Team Ontario in Floor Hockey at the National Winter Games in Newfoundland and won silver.
In addition, he represented Variety Village Sunshine Swim Team at the Special Olympics Ontario Spring Games in Guelph and won two Golds in 200m backstroke as well as 50m backstroke. He also won silver in 100m freestyle and bronze in 50m freestyle. Furthermore, Gohulan will be representing Team Ontario at the 2018 Special Olympics Canada Summer Games in Nova Scotia.
As a leader and public speaker in the Special Olympics Ontario Athlete Leadership Program, Gohulan is also an advocate for his fellow athletes and a dedicated ambassador for sports.
Canadian Women's Olympic 4x100m Relay Team, Team of the Year
Swimming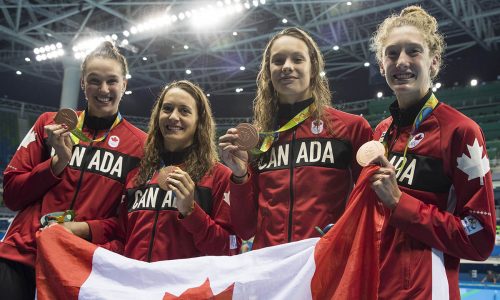 Canada did not qualify for the relay in 2012, which prompted the hiring of Coach Ben Titley, who is renowned for developing sprinters. Over the Rio 2016 cycle, Titley built up Canada's depth and its talent at the High Performance Centre in Toronto.
Having lived and trained in Toronto, these five women achieved a gold medal at the 2015 Pan Am Games and served notice there was a chance of peaking in Rio.
Veterans Sandrine Mainville and Chantal Van Landeghem, delivered a strong opening two legs at the Olympic Aquatics Stadium. That left the job of ending the nation's 40-year Olympic medal drought in the event to the 16-year-olds. Taylor Ruck and Oleksiak who is a world-class closer, came through in three minutes 32.89 seconds – a Canadian record. Knowing the Olympic bronze medal was theirs set off a celebration on the pool deck.
Michelle Toro, who swam in the morning qualifying, also received an Olympic bronze medal.
It was a great night for Canadian swimming and women's swimming, the first relay medal since 1988, and first in that event since 1976. It was a tremendous effort by all five athletes.
Ben Titley, Coach of the Year
Swimming
Ben Titley was welcomed to Canada in the fall of 2012 as the new Head Coach, Canada High Performance Centre – Ontario based out of the University of Toronto. One of the most decorated and longest-standing British swimming coaches, Titley joined Canadian swimming after spending 16 years in Loughborough, UK. During his time at Loughborough, Titley coached at three Olympic Games in 2004, 2008 and 2012 as well as six World Championships, four Commonwealth Games and numerous other major international meets.
Since coming to Canada Titley has been committed to collaborating with Swim Ontario on the performance priorities of Ontario and Canada, in particular strategies to further Canadian swimming onto the international stage.
As the Head swim coach of the 2016 Rio Olympics, Ben headed up a crew of Canada's finest athletes, but it was the roster of Penny Oleksiak, Chantal van Landeghem, Michelle Williams, Sandrine Mainville and Taylor Ruck who captivated the country during the Olympics, winning 9 medals in Rio.
In April 2018, Ben coached Taylor Ruck to a Record 8 medals for Team Canada at the Commonwealth Games, equalling the most by any athlete, from any country, in any sport in the history of the Games
Bruce Kidd, Builder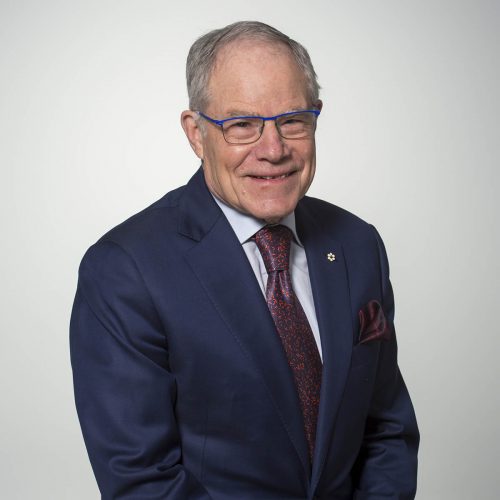 Bruce Kidd is Vice President and Principal of the University of Toronto Scarborough, and has authored or edited 12 books including his most recent, co-edited with Cesar Torres, Historicizing the Pan American Games.
Bruce has contributed to the development of many Toronto facilities, including the Toronto Track and Field Centre at York University and the Athletic Centre and Varsity Centre at the University of Toronto. He has been a lifelong campaigner for equity in sports.
Bruce has participated in the Olympic Movement as an athlete, journalist, contributor, accredited social scientist, served on the board for Toronto's 1996 and 2008 Olympic bids and was deeply involved in planning the 2015 Pan American and Parapan American Games in Toronto.
As an athlete, Bruce was Commonwealth champion in the 6 miles at the 1962 Games in Perth, Australia. Twice elected Canada's Male Athlete of the Year by Canadian Press, he is a member of the Athletics Canada Sport Hall of Fame, Canada's Sports Hall of Fame, the Canadian Olympic Hall of Fame and the University of Toronto Sports Hall of Fame.
In 2004, he was appointed an Officer of the Order of Canada.
MLSE Foundation, Corporate Builder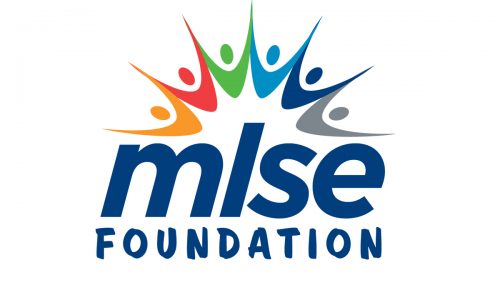 MLSE Foundation, the charitable arm of Maple Leafs Sports and Entertainment Partnership, changes lives through the spirit and the power of sport. Its mission is to improve the lives of youth by building facilities, giving to sustainable programs and empowering youth through sports and recreation.
With the support of MLSE's teams – the Toronto Maple Leafs, Toronto Raptors, Toronto FC, and Toronto Argonauts, the Foundation funds the refurbishment of local athletic facilities and funds charities that support kids through sports and recreational programs. MLSE Foundation believes all kids should have access to sport and the opportunity to both develop and pursue lasting dreams on the playing field.
Since launching in December 2009, MLSE Foundation has invested more than $30 million into the community. Last season, MLSE Foundation's efforts impacted the lives of more than 125,000 kids
Dr. Justine Blainey-Broker, Spirit of Sport Diversity and Inclusion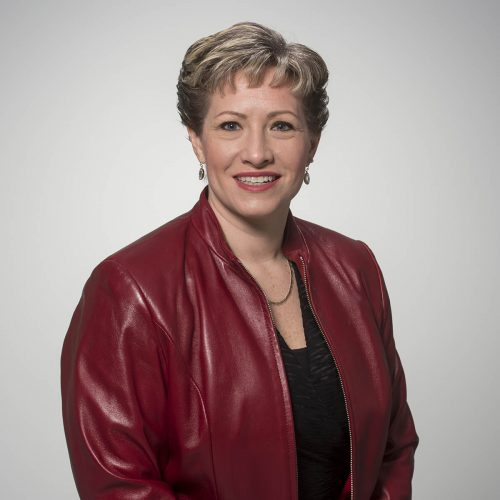 At 12 years old Justine Blainey wanted to play hockey with the boys, but she was told no girls allowed. Justine believed passionately in equality, and her belief became action.
Writing a letter to her city's newspapers, she asked for help. She gathered a team of idealists, including other like-minded folk, her brother David, volunteer lawyer J. Anna Fraser, athletes Bruce Kidd and Abbey Hoffman, author Laura Robinson, and the Legal, Education & Action Fund for Women (LEAF).
Five court cases later, the Ontario Human Rights Code was amended to remove legislated inequality in sport and Justine hit the ice with the boys.
Justine has not sat on the pride of her achievement. A change in law does not mandate a change in society's practices, so she speaks out regularly. Now Dr. Justine Blainey-Broker, Doctor of Chiropractic, she often speaks on health and well-being, goal setting and volunteerism. Dr. Blainey-Broker is a living example of the excellence of a life lived well in the service of others.
Marilyn Bell Dilascio, Sport Legend
Marathon Swimming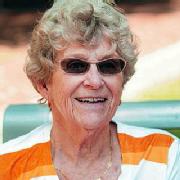 In September of 1954, Marilyn Bell completed her first successful swim across Lake Ontario, setting a world record for the longest marathon swim to date—51.5 km.
Marilyn went on to swim the English Channel in 1955 and Juan de Fuca Strait in 1956, before retiring from professional marathon swimming at the age of 19. Her accomplishments not only encouraged the development of marathon swimming in Canada, it inspired Canadians—especially Canadian women—to athletic endeavours.
Marilyn has received many awards recognizing her sport contributions, including The Lou Marsh Trophy, and has been inducted into the Ontario Aquatic Hall of Fame, Ontario Sports Hall of Fame, International Marathon Swimming Hall of Fame and Canada's Sports Hall of Fame. She has also been honoured with the naming of a provincial park and a National Historical Site of Significance federal plaque along Lake Ontario, both marking the site she made landfall after her historic feat.
Marilyn remains active within the community, providing mentoring to many of the Lake Ontario Swimmers and sits on the Advisory Board of Solo Swims of Ontario. She continues to swim every day.
Cindy Nicholas, Sport Legend
Marathon Swimming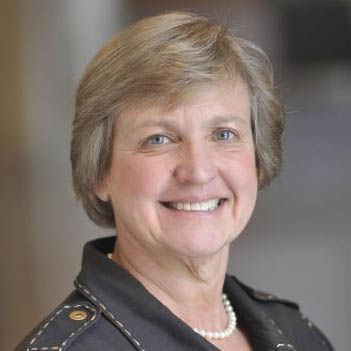 Taught to swim by her father, Cindy began swimming competitively at five. By the age of twelve she held 16 provincial and national records. She was the Ontario Provincial Champion in 1968 and 1970 and successfully swam across Lake Ontario at the age of 16 in record time.
In 1975, Cindy swam the English Channel, in record time. In 1977, she became the first and youngest woman to swim the Channel both ways. Over nine years, she completed a total of 19 crossings, earning her the title of "Queen of the Channel."
Over her lifetime, Cindy earned numerous honors including the Women's International Swimming Champion, the Bobbie Rosenfeld Trophy, Woman Athlete of the Year, Order of Canada, Canada's Sports Hall of Fame, the Ontario Sports Hall of Fame, the International Swimming Hall of Fame and the Scarborough Walk of Fame. Cindy also received the Toronto Award of Merit and was the first recipient of the Scarborough Award of Merit.
Cindy passed away at the age of 58 in 2016. Her love of sport and authentic spirit will forever send ripples throughout our city as she remains an inspiration to generations.
Vicky Sunohara, Sport Legend
Hockey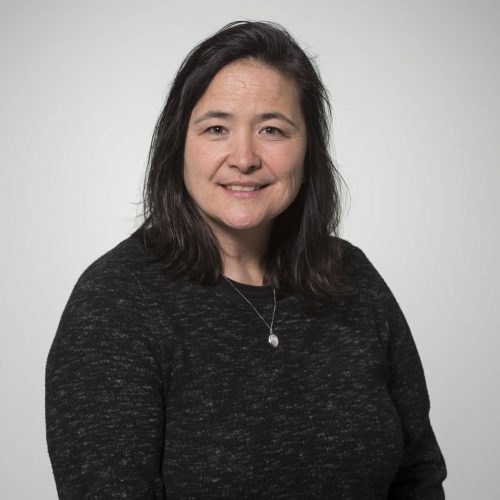 Vicky Sunohara is a true icon of Canadian hockey. After attending Northeastern University on a full athletic scholarship from 1988-90, Vicky played for the University of Toronto and was an OWIAA all-star. She was named the OWIAA rookie of the year after leading the team to the provincial title in 1990-91 and went onto guide the Blues to another championship and an undefeated season.
She was named a member of the national team in 1989-90. Vicky is a three-time Olympic medalist for her efforts at the 1998, 2002 and 2006 Winter Olympics and represented Canada at eight World Championships winning 7 gold and 1 silver.
She represented Canada at several international hockey competitions, capturing 15 gold and three silver medals, finishing her career with 118 points in 164 games. For seven years, she served as an assistant captain of Team Canada.
Vicky retired from international competition in 2008 but continued to contribute to her sport. She served as team captain for the Brampton Canadette-Thunder in the Canadian Women's Hockey League for 10 seasons, leading her team to one national and two provincial titles. In 2011, Vicky returned to her U of T home and is the current head coach of the Blues women's hockey team.
Tom Longboat, Sport Legend
Athletics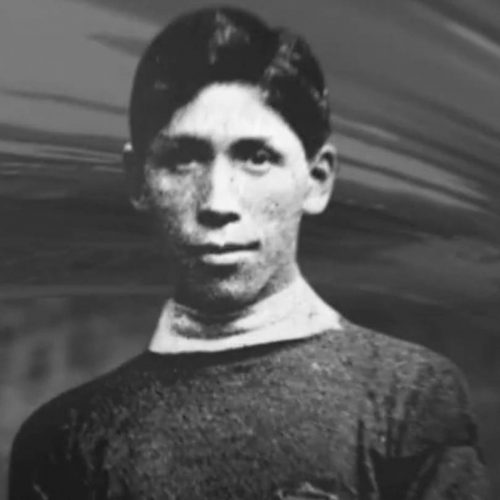 Thomas Charles Longboat, distance runner, was born July 4, 1887 at Ohsweken, Six Nations Reserve in Ontario and died there January 9, 1949. Largely because of his ability to dominate any race and his spectacular finishing sprints, Longboat was one of the most celebrated pre-WWI athletes. He won the Hamilton Around-the-Bay (1906), the Boston Marathon (1907), the Toronto Ward's Marathon (1906-08), the "World's Professional Marathon Championship" (1909), and broke numerous records. He was one of the most sought-after performers in the brief (1908-12) revival of professional racing that followed the controversial 1908 London Olympics marathon, in which Longboat and Dorando Pietri collapsed.
Longboat's desire to train himself led to several well-publicized conflicts with managers. Despite constant and sometimes racist criticism, he stuck to his own methods. He bought up his contract in 1911 and ran better than ever. In 1912, he set a professional record of 1:18:10 for 15 miles, 7 minutes faster than his amateur record. Longboat raced successfully during WWI while serving as a dispatch runner in France. After the war he lived and worked in Toronto until 1944, when he retired to the Six Nations Reserve
David Ross, City of Sport Lifetime Achievement
Trampoline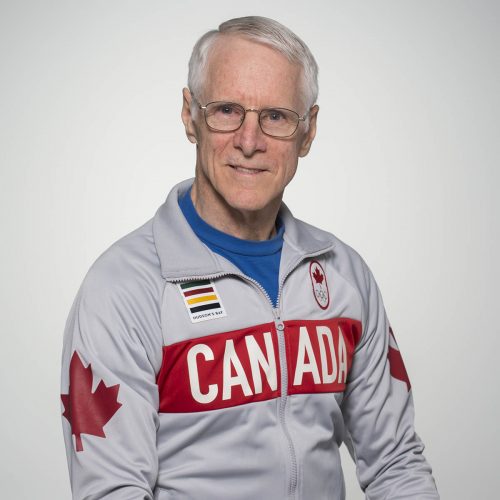 As the Founder, President and coach of Skyriders Trampoline Place, Dave Ross has been a Pioneer of Trampoline Sports in Canada. He started out achieving an Honours Degree in Physics from Queen's University and during that time he was active as a competitive gymnast. His enthusiasm, as well as his personal abilities, launched him into the history books, developing the most impressive and technically advanced trampoline equipment in the world today.
David was the Olympic Team Coach for Canada in 2000, 2004, 2008, 2012 and 2016 as well as coaching the Canadian Trampoline Teams to every World Championship since 1976. Ross is probably the person most responsible for Canadian trampolinists becoming competitive on the international scene, his athletes have won numerous World Championship medals. During his time as Canada's Olympic coach, he has guided Mathieu Turgeon, Karen Cockburn, Jason Burnett and Rosie MacLennan to seven Olympic medals.
David Ross has done and achieved all that can be done in the world of competitive trampoline. His awards range from multiple gymnastics coach of the year to Canadian coach of the Year, and he continues to innovate and challenge himself and his athletes.
2017 Inductees
Rosie MacLennan, Athlete of the Year
Andre De Grasse, Athlete of the Year
Victoria Nolan, Para-Athlete of the Year
Adam Lancia, Para-Athlete of the Year
Nerissa Pooran, Special Olympics Athlete of the Year
University of Toronto Varsity Blues, Team of the Year
Kristine Drakich, Coach of the Year
Chris Rudge, Builder
Canadian Imperial Bank of Commerce (CIBC), Corporate Builder
Archie Allison, Spirit of Sport Diversity and Inclusion
Bobby Baun, Sport Legend
Bobbie Rosenfeld, Sport Legend
Ellen Burka, Sport Legend
Jerry Tonello, City of Sport Lifetime Achievement
2016 Inductees
Vaune Davis, Female Athlete of the Year
Shelley Gautier, Female Athlete of the Year with a Disability
Milos Raonic, Male Athlete of the Year
Anthony Gale, Male Athlete of the Year with a Disability
Jennifer Yiu Yiu Lee, Coach of the Year
York Lions Men's Soccer Team, Team of the Year
Archie Allison, Builder
Alan Brookes, Builder
Marilyn Bell DiLascio, Sport Legend
Angela James, Sport Legend
Marina van der Merwe, Sport Legend
Johnny Bower, Sport Legend
George Seymour Lyon, Sport Legend
Herb Carnegie, Spirit of Sport
Glenn Tarver, Lifetime Achievement
Hall of Honour Video Credits 2018
Andre De Grasse
Penny Oleksiak
Gohulan Rajalingam
Jeffrey Steiman
Marissa Papaconstantinou
Canadian Women's Olympic 4x100m Swim Relay
Ben Titley
Bruce Kidd
David Ross
Tom Longboat
Vicky Sunohara
Nominations will open April 4, 2019 to October 1, 2019.