Toronto Sport Hall of Honour
The Toronto Sport Hall of Honour celebrates the exceptional contributions and accomplishments of those who have inspired and/or brought recognition to Toronto through sport.
The Toronto Sport Hall of Honour Selection Panel reserves the right to only select nominees who meet Toronto Sport Hall of Honour criteria, as outlined below in About the Program.
The Toronto Sport Hall of Honour is located at the Toronto Pan Am Sports Centre, a legacy of the 2015 Toronto Pan Am and Parapan Am Games.
Athletes of the Year
Athlete of the Year is awarded to an individual who has achieved outstanding and extraordinary success, demonstrated exemplary values and/or personal characteristics, and made a defining contribution to his/her sport and/or community.
Builder
The Builder award recognizes an individual or organization who has made a meaningful contribution to amateur sport as a leader, advocate or agent of change.
City of Sport Lifetime Achievement
The 'City of Sport' – Lifetime Achievement award recognizes the outstanding contribution of a sport leader or organization who exemplifies sport values as demonstrated by groundbreaking organizational leadership, innovative practices, influential communications, cutting-edge sport marketing or positioning of the sport sector.
Coach of the Year
Coach of the Year is awarded to a coach in amateur sport who has achieved outstanding and extraordinary success, demonstrates exemplary values and/or personal characteristics, and makes a defining contribution to his/her sport and/or community. This person possesses the qualities associated with performance excellence and sport achievement.
Community Sport Volunteer
The Community Sport Volunteer Awards recognize adults and youth who have made a significant impact on community sport in Toronto through their ongoing volunteer efforts as a coach, official and/or sport administrator.
Corporate Builder
The Corporate Builder award recognizes an organization/corporation that has made a meaningful contribution to amateur sport as a leader, advocate, change agent or builder.
Spirit of Sport Diversity and Inclusion
This award recognizes the accomplishments of an individual, group, organization or volunteer that has made a significant impact in sport by fostering an inclusive culture and/or creating opportunities for Toronto's diverse communities. This award is granted for contributions in the areas of capacity building, policy development, partnerships and engagement with underserved communities that use sport to advance the principles of access and equity.
Sport Legend
The Sport Legend award recognizes an individual who, by their achievement and example are considered to have had the capacity to inspire Torontonians. An individual, who through extraordinary sporting accomplishments, has left an indelible mark on the fabric of sport in Toronto.
Team of the Year
Team of the Year is awarded to any two or more individuals competing as a single entry in amateur sport who have achieved outstanding and extraordinary success, demonstrated exemplary values and/or admirable characteristics, and made a defining contribution to their sport and/or community.
Kylie Masse – Athlete of the Year
Swimming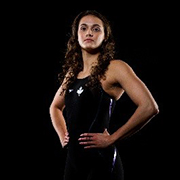 Born in 1996, Kylie Masse is a world-class competitive swimmer specializing in the backstroke. Kylie was recruited to swim with the University of Toronto where she is pursuing a degree in kinesiology.
The 2016 Summer Olympics saw her set national records in the 100 m backstroke in the heats and semi-finals, swimming to a bronze medal tie in the finals. At the 2017 Canadian Swimming Championships, Kylie broke the Americas record in the 100 m backstroke and won gold in all three backstroke events.
2017 World Aquatics Championships in Budapest, she broke an eight-year long world record and won her first World Championship title, becoming the first-ever Canadian woman and the first Canadian since 2007 to hold the title. Kylie also competed in the mixed 4 × 100 m medley with the team finishing in a tie for bronze. In the women's 200 m backstroke, she set a Canadian record in the semis and qualified for the final second overall, finishing fifth in the event.
She was named Swimming Canada's 2017 Female Swimmer of the Year and 2017-18 University of Toronto T-Holders' Female Athlete of the Year. Kylie followed up her amazing 2017 accomplishments with two gold and two silver wins at the 2018 Commonwealth Games.
Rowan Barrett Jr., Athlete of the Year
Basketball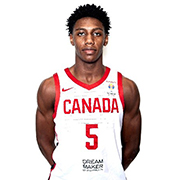 Rowan Barrett Jr., better known as RJ, was born in Toronto in 2000 and began playing sports at a young age, focusing on basketball from age 12. He played for the Brampton Warriors Amateur Athletic Union team and St. Marcellinus Secondary School in Mississauga until 2015, when he transferred to Montverde Academy in Florida.
Rowan led team Canada to victory at the 2017 Fédération Internationale de Basketball (FIBA) U19 World Cup in Cairo, Egypt and was named Most Valuable Player as the tournament's lead scorer with an average of 21.6 points per game. Entering his final high school season in 2017, Rowan was named to the USA Today High School Sports All-USA Preseason Team. He led an undefeated Montverde team to the Geico National Boys' Basketball Championship, where they placed second. In 2018, Rowan was named Morgan Wootten National Player of the Year, Gatorade National Player of the Year, Mr. Basketball USA and Naismith Prep Player of the Year.
A top recruit pick, Rowan now plays for Duke University and, in June 2018, he made his debut on Canada's senior men's team in during qualifiers for the 2019 FIBA World Cup.
Greg Westlake, Para-Athlete of the Year
Para Ice Hockey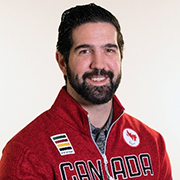 Canadian Para ice hockey player, Greg Westlake was born in 1986 and 18 months later both his legs were amputated due to a congenital disorder. He began to play Para ice hockey at 15 with the Mississauga Cruisers and made his debut for the Canadian national team two years later, eventually becoming team captain in 2011.
Over the past 15 years, Greg has played in three Paralympic Games and seven International Paralympic World Championships. He won gold at the 2006 Winter Paralympics in Torino, bronze at the 2014 Winter Paralympics in Sochi and silver at the 2018 Paralympics in Pyeongchang. He won the World Championships in Boston in 2008 and in Goyang, South Korea in 2013. At the 2017 World Para Ice Hockey Championships in Gangneung, Greg, as a forward and captain, helped lead his team to defeat the USA and win a record fourth world title for Canada.
He has served the sport community as a RBC Ambassador, Sport Canada Ambassador and Canadian Tire Jumpstart Ambassador. Greg has also worked as a sport broadcaster, covering the 2015 Toronto Parapan American Games and the 2016 Paralympic Games in Rio de Janeiro for CBC.
Monique Shah, Special Olympics Athlete of the Year
Athletics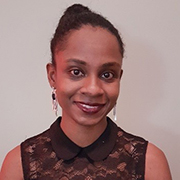 Monique began having seizures at age two, and by five, they had caused partial damage to her cerebral cortex, impacting her speech, fine motor skills, memory and judgment. She has flourished through her involvement with Special Olympics, competing primarily in track and field but also in snowshoeing, curling, and bowling.
At the 2010 Special Olympics National Summer Games, she placed first in the 200 m, high jump and the 4 x 100 m relay. Going on to the 2011 Special Olympics Worlds Summer Games in Athens, Greece Monique placed first in the 100 m and 200 m races. Since then she has continued to train and achieve success in competition. In the 2017-2018 season, she placed first in the 100 m, 200 m and high jump at the Special Olympics Ontario Track and Field Meet and first in the 100 m at the Natalie Pooran Memorial Meet in Toronto.
Monique is also extremely active off the track. For the past decade, she has participated in Motionball's national fundraising and awareness efforts for Special Olympics and was their 2017 Honorary Ambassador. She was named 2018 Volunteer of the Year by the Bradford Valley Care Community, honouring her ten years of service.
Seneca Sting Men's Basketball, Team of the Year
Basketball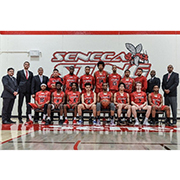 The Seneca Sting men's basketball team had a near-perfect 2017/2018 season with a record of 19 wins to one loss and were the Ontario Colleges Athletics Association (OCAA) East Division men's basketball champions.
They went on to become the OCCA men's basketball gold medal champions for the first time in 32 years. The Sting secured the provincial title at Niagara College, defeating the Humber Hawks 74 to 63 in the final game of the Belairdirect OCAA Men's Basketball Championship and finishing with a seven and one playoff record. Seneca's Yusuf Ali, a Toronto native, posted a team-high of 32 points and nine rebounds, earning him the distinction of Most Valuable Player for the championship.
The Sting won the Canadian Collegiate Athletics Association Championship (CCAA) at Montmorency College in Laval, Quebec with an 86 to 73 win over the Douglas College Royals. This is the first national championship for the Sting in men's basketball and the 14th national championship overall for Seneca Sting Athletics. The efforts of the coaching staff were recognized with the 2018 CCAA Exemplary Leadership Award for their demonstration of sportsmanship and leadership on the sidelines with their players, opponents and officials during the championship.
Jay McNeilly, Coach of the Year
Basketball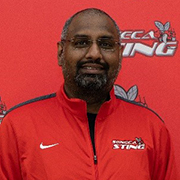 Jay McNeilly is a Level 2 National Coach and USA gold basketball licensed coach with nearly 20 years of coaching experience. He worked with the Amateur Athletic Union team Canada Elite in Toronto.
As the head basketball coach at Blessed Mother Teresa Catholic Secondary School in Toronto, Jay led the team to back-to-back Ontario Federation of School Athletic Associations Championships. He also won two National Championships while an assistant coach with Team Ontario. Jay joined the York Lions coaching staff in 2012 while completing a social sciences degree. He was an associate head coach with the Centennial Colts during which time the team earned an Ontario Colleges Athletics Association (OCAA) silver medal and competed in the Canadian Collegiate Athletic Association (CCAA) Championships.
In 2017, he became head coach of men's basketball for the Seneca Sting. In his first season, Jay guided the Sting to win the OCAA East Division Championship with a near-perfect season record of 19 and one. This was the team's first OCAA win in 31 years. The Sting went on to capture their first-ever CCAA Championship. Jay was named the OCAA East Division Coach of the Year for the 2017-2018 season.
Fred Foot, Builder
Athletics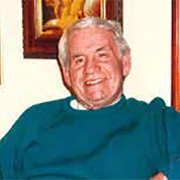 Fred Foot began his coaching career in 1946 after returning from service in the Second World War. Over the next 50 years, he worked with the East York Track Club, the University of Toronto and York University. Fred was named as a team coach for the 1952 Olympics and head coach for the 1956 Olympics.
It was at the 1956 Games in Melbourne, Australia that he became interested in 5,000 m and 10,000 m racing through the record-breaking, winning performances of Vladimir Kuts. Fred saw the potential for strategy and tactics to make best use of a runner's strength in these longer formats and had great success with coaching runners in these events, especially in the 1960s when he worked with noted athletes such as Bruce Kidd, Bill Crothers and Dave Bailey. As a personal coach, he had athletes selected to eight different Olympic teams. He won the Canadian Interuniversity Athletic Union Men's Coach of the Year award seven times.
Fred was elected the first president of the newly formed Ontario Track and Field Association (now Athletics Ontario) in 1974. He was inducted into the Athletics Ontario Hall of Fame in 2009 and the Athletics Canada Hall of Fame in 2013. Fred passed away in 2002.
Cecil Smith, Builder
Athletics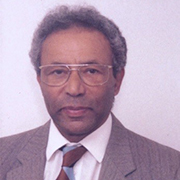 Born in Wales in 1936, where track and field had a higher profile, Cecil Smith came to Canada in the 1970s and dedicated his career to supporting the sport and raising its profile, with initiatives such as staging races at Exhibition Stadium during half-time at a Toronto Argonauts game as well as establishing and contributing a regular column to Athletics, Canada's national track and field magazine.
His early coaching career included the role of high jump coach with the Toronto Striders Track Club and he went on to coach former Guinness World Record holder Maggie Woods and Olympian Julie White. He founded the biennial Pan American Junior Athletics Championships, was a member of the secretariats of the 1976 Olympics and 1978 Commonwealth Games, and from 1999, was Canada's technical delegate to the International Amateur Athletics Federation. Cecil became Chairman of the Ontario Coaches Association and then Executive Director of the Ontario Track and Field Association (now Athletics Ontario) from 1977 to 2001.
Athletics Canada referred to him as "a true pillar and icon of the sport" and his contributions have been recognized with the Queen's Golden Jubilee Medal in 2002 and induction into the Athletics Ontario Hall of Fame in 2010. Cecil passed away in 2016.
Adrian Teodorescu, Builder
Boxing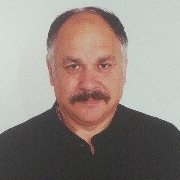 Adrian Teodorescu had a tremendous impact on Canadian boxing, revitalizing the amateur boxing system through his intellectual approach. Of his career and expertise, Adrian stated, "I cannot say I am a scientist in biology but I can say I am a scientist in boxing."
Born in Bucharest, Romania in 1943, he began boxing at age 11. Adrian moved to Switzerland to pursue his Master's degree and then completed his Doctorate in physical education in Moscow. He was recruited as assistant coach to the Canadian Olympic team, helping them win three medals in 1984. Promoted to head coach, he helped bring five medals home in 1988, including gold for Lennox Lewis and silver for Egerton Marcus. He achieved more success at the Olympics than any other coach in Canadian boxing history. Adrian was a key contributor to the redesign of Boxing Canada's coaching certification program and developed the curriculum for their level 4 and level 5 coaching designations.
His Atlas Boxing and Fitness Club, founded in 1984, became the development hub for elite boxers in Toronto. There, under Adrian's leadership and training, athletes such as Domenic Filane and Mandy Bujold thrived in their sport. Adrian passed away in 2016.
Jays Care Foundation, Corporate Builder
Founded in 1992, the Jays Care Foundation is dedicated to "a level playing field for all children and youth across Canada." They recognize that "many children step up to the plate with two strikes already against them" and support programs designed to make possible participation by girls, indigenous children and youth, children and youth with disabilities, and children and youth from families with low income.
Jays Care is a longstanding partner of the City of Toronto, working together to make baseball more accessible. They collaborate with Toronto Community Housing to bring the Rookie League program to children and youth in these communities. Since 2001, they have committed close to $2 million to refurbish 18 Toronto diamonds through the Field of Dreams program.
The foundation and their funding partners work with the City on eight to ten volunteer "makeover days" annually to enhance select baseball diamonds. Jays Care has committed $1 million to build the first fully accessible baseball diamond in Toronto at Highview Park. This exciting project also includes other accessible elements, such as a playground as well as shelter and seating. These amenities will ensure that children with disabilities have a destination to play baseball and are able to fully experience the park beginning spring 2020.
Faye Blackwood, Spirit of Sport Diversity and Inclusion
Athletics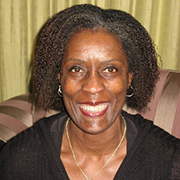 Faye Blackwood was a member of the University Waterloo's Warrior Track Team and the Kitchener-Waterloo Track and Field Association. Faye joined the National Athletics team in 1983, winning a silver medal at the 1985 Pacific Conference Games in the 4 x 100 m relay.
After retiring from competition in 1987, she dedicated herself to working with athletes with cerebral palsy at Toronto's Variety Village, bringing her experience in competitive athletics and her academic background in kinesiology to her role as a coach. As Paralympic Coordinator for Athletics Canada from 1992 to 2000, Faye worked in some capacity with every runner with cerebral palsy in Canada. She has coached at a number of Paralympic Games, starting with her role as Ambulatory Coach for athletes with cerebral palsy at the 1992 Paralympic Summer Games in Barcelona and was Deputy Field of Play Supervisor for Athletics at the Pan Am/Parapan Am Games.
Faye has won numerous coaching awards and was inducted into the Canadian Cerebral Palsy Sports Association Hall of Fame in 2011. She strongly believes there is little difference between athletes with disabilities and able-bodied athletes: "They both want the same thing; they want to be the very best that they can be."
Curtis Carmichael, Spirit of Sport Diversity and Inclusion
Cycling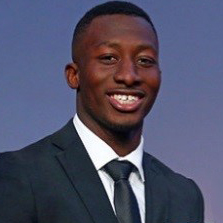 Curtis Carmichael grew up in Toronto Community Housing developments in Regent Park and Scarborough. In neighbourhoods known for high rates of poverty, drug use and violence, Curtis excelled as a student, athlete and community member and was named valedictorian of his graduating class at Birchmount Park Collegiate Institute. Receiving scholarships to Queen's University, Curtis became the first member of his family to graduate university, where he received the U Sports Russ Jackson Award in 2016 as "the player who best exemplified the attributes of academic achievement, football skill, and citizenship."
Determined to invest in the lives of young people who are growing up in vulnerable communities as he did, Curtis went on to complete his teaching degree. In the summer of 2017, he embarked on Ride for Promise, a journey of over three thousand kilometres from Vancouver to Halifax, to raise awareness about the challenges and injustices faced by children living in government housing. By cycling for change, Curtis raised over $100,000 for Urban Promise, an organization committed to supporting youth leaders like himself who grew up in Toronto Community Housing and have the potential to restore their communities.
George Chuvalo, Sport Legend
Boxing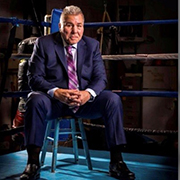 Professional boxing legend George "Boom Boom" Chuvalo was born in Toronto in 1937. George became the Canadian Amateur Heavyweight Champion in 1955 by knocking out Winnipeg's Peter Piper in the first round of a tournament final in Regina. He turned professional at the age of 19, knocking out four opponents in a single night to win a heavyweight tournament hosted by former World Champion Jack Dempsey at Maple Leaf Gardens on April 26, 1956.
Throughout his career, George was a five-time Canadian Heavyweight Champion and two-time World Heavyweight Title challenger. In 93 fights, George was never once knocked off his feet, including two fights against Muhammad Ali in which he went 15 in the first fight and then 12 rounds in the second. Ali said of George, "He was the toughest guy I ever fought." George retired with a lifetime professional record of 73 wins, 18 losses and two draws, with 64 of his 73 victories by knockout.
He was inducted into the Canadian Sports Hall of Fame in 1990, the Ontario Sports Hall of Fame in 1995 and the World Boxing Hall of Fame in 1997. George was named to the Order of Canada in 1998, awarded a star on the Canadian Walk of Fame in 2005 and was a Key to the City recipient in 2013.
Stephanie Dixon, Sport Legend
Swimming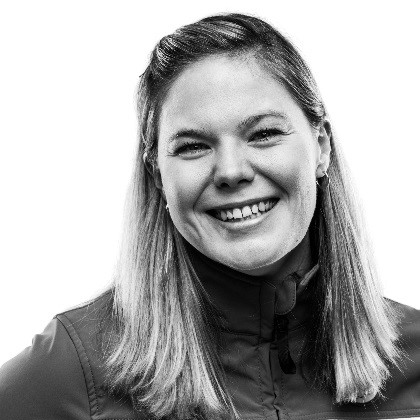 Stephanie Dixon was born in 1984 missing her right leg and hip. Stephanie began swimming at age two and by 13 was competing against able-bodied athletes. A year later, she joined Canada's National Paralympic team.
At the 2000 Paralympic Summer Games in Sydney, Stephanie won five gold medals, setting the Canadian record for most gold medals won at a single games. At the 2004 Paralympic Summer Games in Athens, Greece she won one gold, six silver and one bronze medal. In the 2007 Parapan American Games in Rio de Janeiro, she won another six gold medals and one silver. She represented Canada a third time at the Paralympics in Beijing, China in 2008 as well as at several Commonwealth Games.
Since retiring from competition in 2010, Stephanie has coached swimming, worked as a fitness expert and acted as an advocate for disability rights with the Yukon Human Rights Commission. She was Team Canada's Assistant Chef de Mission for the Toronto 2015 Parapan American Games and has worked as a sport broadcaster for CBC. As one of Canada's most accomplished Paralympians, Stephanie was inducted into the Canadian Disability Hall of Fame in 2013 and Canada's Sports Hall of Fame in 2016. She was appointed to the Order of Canada in 2018.
Evelyn Koop, CITY OF SPORT Lifetime Achievement
Rhythmic Gymnastics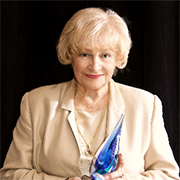 Evelyn Koop was instrumental in introducing and building rhythmic gymnastics as a sport in Ontario, across Canada and even around the world.
In 1951, Evelyn founded the Kalev Estienne Rhythmic Gymnastics Centre which would become a leading organization in Canada. She helped establish the Ontario Rhythmics Federation in 1968 and the Canadian Modern Rhythmic Gymnastics Federation in 1971, serving as president of both until 1980 when she became Executive Director of the former. She founded the World's Best Championships in 1975, what would become an international invitational competition to be held in Toronto each decade, and hosted the first Four Continents Rhythmic Gymnastics Championship in Toronto in 1978.
She received the Fédération Internationale de Gymnastique Achievement Award for her work introducing the sport in China. In 2003, Evelyn was a founding member of the International Federation of Aesthetic Group Gymnastics. She helped host Canada's first Aesthetic Group Gymnastics World Championships in 2008 and the Elite Canada Meet in 2010, both in Toronto. She is a recognized international authority on rhythmic gymnastics and aesthetic group gymnastics, has taught courses at universities across North America, and authored books, instruction manuals on judging, technical manuscripts and governance documents.
Howard Birnie – Community Sport Volunteer
Baseball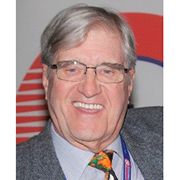 Howard Birnie began playing baseball in 1952 at the old Pape Playgrounds and has remained actively involved in many dimensions of the game for over 65 years, including as a player, coach, umpire, director, president, treasurer, groundskeeper and, when needed, snack bar attendant.
Known as the "Legend of Leaside," Howard helped keep the sport alive in his neighbourhood and across the city and is long familiar figure both in the community and at the two diamonds at Howard Talbot Park. He had an incredibly successful career as a coach, leading his team to seven league championships as well as an Ontario Championship, and in 1964, coached the U18 Junior National Team to a gold medal. He has been the president of Leaside Baseball Association since 1973, served in several positions with the Toronto Baseball Association, including as president from 1978 to 1985, and became president of Baseball Ontario in 1991.
He has been widely recognized for his longstanding community efforts and commitment to baseball, including induction into the Leaside Hall of Fame, the Queen's Diamond Jubilee Medal in 2012 and a Lifetime Membership with Baseball Ontario in 2017.
Rhonda Lewis – Community Sport Volunteer
Field Hockey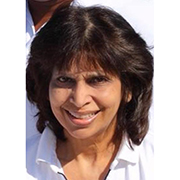 Rhonda Lewis has contributed to the sport of field hockey in all its dimensions, including as an elite player, high-performance coach and board member. She has led Ontario provincial teams to national championship crowns in both indoor and outdoor competitions and was named the 2007 Ontario Coach of the Year.
In 2013, she was appointed the local course coordinator for the Pan American Field Hockey Federation's high-performance coaching course held in Toronto. Rhonda is a Director with Field Hockey Canada and has been an active community sport volunteer for over 20 years as a founding member of a community-focused field hockey club. Through her dedicated leadership, Rhonda has developed the Titans Field Hockey Club into a model sport organization, ensuring opportunities for everyone to participate regardless of age, gender or skill level and creating what members often refer to as their 'sport family.' Through the Titans, Rhoda has been a key figure in the development of field hockey in Toronto and created impactful opportunities for youth participation in community sport.
She is a not just a dedicated coach, but also a fundraiser and organizer whose efforts have made possible opportunities for many youth to participate in international competition.
Abeir Liton – Community Sport Volunteer (Youth)
Cricket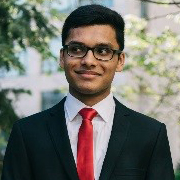 Already, in what is only the beginning of an inspiring career in community sport, Abeir Liton has shown himself a true leader. Abeir started with the Go Green Youth Centre as a grade six student, helping to raise funds for a community cricket field. By the time the cricket field was a reality in 2015, he had persuaded the centre to expand their offerings to include multi-sport programming.
Abeir organized and led Go Green's first youth-led March break camp. Under his leadership as Executive Director, the Go Green camps program expanded to a staff team of 30 members annually delivering programs to over 350 participants aged seven to 17. He coordinated GO Green's successful application for membership in the Ontario Camps Association who recognized his achievement with their Ron and Mickey Johnstone Leadership Award in 2017.
Abeir brings great enthusiasm and humor to his role, supporting the  vibrant spirit that drives the work of Go Green and empowering youth. He embraces learning more about the world and is currently pursuing undergraduate studies at the University of Toronto in political science and human geography.
2018 Inductees
Penny Oleksiak, Athlete of the Year
Andre De Grasse, Athlete of the Year
Marissa Papaconstantinou, Para-Athlete of the Year
Jeffery Steiman, Special Olympics Athlete of the Year
Gohulan Rajalingam, Special Olympics Athlete of the Year
Canadian Women's Olympic 4x100m Relay Team, Team of the Year
Ben Titley, Coach of the Year
Bruce Kidd, Builder
MLSE Foundation, Corporate Builder
Dr. Justine Blainey-Broker, Spirit of Sport Diversity and Inclusion
Cindy Nicholas, Sport Legend
Vicky Sunohara, Sport Legend
Tom Longboat, Sport Legend
David Ross, City of Sport Lifetime Achievement
2017 Inductees
Rosie MacLennan, Athlete of the Year
Andre De Grasse, Athlete of the Year
Victoria Nolan, Para-Athlete of the Year
Adam Lancia, Para-Athlete of the Year
Nerissa Pooran, Special Olympics Athlete of the Year
University of Toronto Varsity Blues, Team of the Year
Kristine Drakich, Coach of the Year
Chris Rudge, Builder
Canadian Imperial Bank of Commerce (CIBC), Corporate Builder
Archie Allison, Spirit of Sport Diversity and Inclusion
Bobby Baun, Sport Legend
Bobbie Rosenfeld, Sport Legend
Ellen Burka, Sport Legend
Jerry Tonello, City of Sport Lifetime Achievement
2016 Inductees
Vaune Davis, Female Athlete of the Year
Shelley Gautier, Female Athlete of the Year with a Disability
Milos Raonic, Male Athlete of the Year
Anthony Gale, Male Athlete of the Year with a Disability
Jennifer Yiu Yiu Lee, Coach of the Year
York Lions Men's Soccer Team, Team of the Year
Archie Allison, Builder
Alan Brookes, Builder
Marilyn Bell DiLascio, Sport Legend
Angela James, Sport Legend
Marina van der Merwe, Sport Legend
Johnny Bower, Sport Legend
George Seymour Lyon, Sport Legend
Herb Carnegie, Spirit of Sport
Glenn Tarver, Lifetime Achievement