Poet Laureate
Toronto's Literary Ambassador
An advocate for poetry, language and the arts, Toronto's Poet Laureate attends events across the city to promote and attract people to the literary world. The position honours a Toronto poet whose work displays excellence and who has written on themes relevant to Torontonians. The Poet Laureate's mandate also includes the creation of a legacy project that will be unique to the individual.
Anne Michaels Named Toronto's Fifth Poet Laureate
Internationally acclaimed poet and novelist Anne Michaels is Toronto's fifth Poet Laureate. Born in Toronto, Michaels is the author of five acclaimed poetry collections: The Weight of Oranges (1986), which won the Commonwealth Prize for the Americas; Miner's Pond (1991), which received the Canadian Authors Association Award and was shortlisted for the Governor General's Award and the Trillium Award; Skin Divers (1999) and Poems (2000). Michaels was shortlisted for the Griffin Poetry Prize in 2014 for her most recent poetry collection, Correspondences.
Fugitive Pieces (1996), Michaels' internationally best-selling first novel, was the winner of the Toronto Book Award, the Guardian Fiction Award and the Orange Prize for Fiction, among many other Canadian and international awards. Fugitive Pieces was also adapted into an internationally released feature film. Her second novel, The Winter Vault (2009), was a finalist for the Scotiabank Giller Prize, the Trillium Book Award and the Commonwealth Writers' Prize. Her books have been translated into more than 40 languages.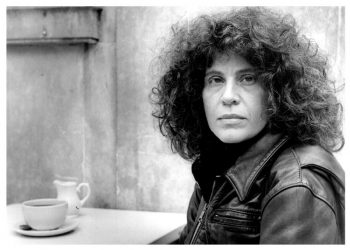 There is No City that Does Not Dream
By: Anne Michaels
There is no city that does not dream
from its foundations. The lost lake
crumbling in the hands of the brickmakers,
the floor of the ravine where light lies broken
with the memory of rivers. All the winters
stored in that geologic
garden. Dinosaurs sleep in the subway
at Bloor and Shaw, a bed of bones
under the rumbling track. The storm
that lit the city with the voltage
of spring, when we were eighteen
on the clean earth. The ferry ride in the rain,
wind wet with wedding music and everything that
sings in the carbon of stone and bone
like a page of love, wind-lost from a hand, unread.
McClelland & Stewart,1999