Black History Month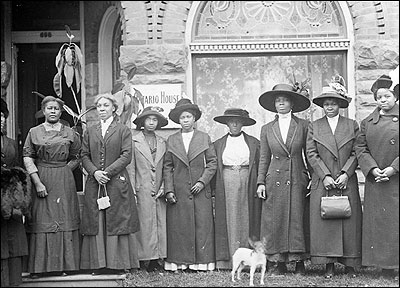 Each year, the City of Toronto is proud to support events and exhibits scheduled for Black History Month, inviting members of the public to explore and celebrate the heritage, traditions and culture of African-Canadians.
Black History Month began in the United States as "Negro History Week" in February 1926, through the work of African American scholar Dr. Carter G. Woodson. His aim was to raise awareness and understanding in the school curriculum of the African experience around the world. The United States began to formally celebrate Black History Month in the 1960s. Through community activities, organizers sought to present a more balanced and accurate picture of Black history.
In the 1950s, community organizations such as the Canadian Negro Women's Association began to celebrate the importance of the history of the black community in Toronto. In 1979, Toronto became the first municipality in Canada to proclaim Black History Month through efforts of many individuals and organizations such as the Ontario Black History Society. In 1995, Toronto Area MP Jean Augustine introduced a motion which was passed unanimously by the House of Commons to recognize Black History Month across Canada.
Black History Month is an opportunity for the City of Toronto to recognize the past and present contributions that African Canadians make to the life of Toronto in such areas as education, medicine, art, culture, public service, economic development, politics and human rights.
View the Toronto City Council Black History Month proclamation.
2018 Black History Month Events
Toronto Public Library
Celebrate Black History Month at Toronto Public Library with a packed schedule full of fun and thought-provoking events.
Mackenzie House
Mackenzie House is presenting Black History Month programming on weekends in February. Members of the public are invited to learn more about Black Victorians of Toronto, featuring those who published newspapers during that era. Visitors can take a piece of this important history home when they print a souvenir copy of Mary Ann Shadd Cary's newspaper, The Provincial Freeman, in the re-created 1850's print shop. The souvenir is included with regular admission.
Scarborough Museum
Experience a travelling exhibit, created for Mackenzie House, called A Glimpse of Black Life in Victorian Toronto at Scarborough Museum. The exhibit showcases some members of the Black community in Victorian Toronto and their contributions to the City of Toronto. Curated by historian Afua Cooper, the exhibit examines the varied aspects of Black life in mid-Victorian Toronto.
Online Exhibits at the Archives
Toronto Archives invites members of the public to visit its online exhibits entitled:
Programming at Recreation Centres
Free programming and events for adults and children will take place at community centres across the city and will include art and poster displays, movie nights, Black history presentations and more. Visit or call your local Recreation Centre to find out what is available.
Exhibit at Civic Centres
An exhibit entitled Through Your Eyes, featuring an art series highlighting the work of young artists as well as a poster series profiling contributions of prominent Black Canadians, will be on display at civic centres throughout February. Members of the public are invited to view the exhibit during regular civic centre hours. The dates are below.
North York Civic Centre: February 5-9
Scarborough Civic Center: February 12-15
Metro Hall: February 16-21
Toronto City Hall: February 26 – March 1